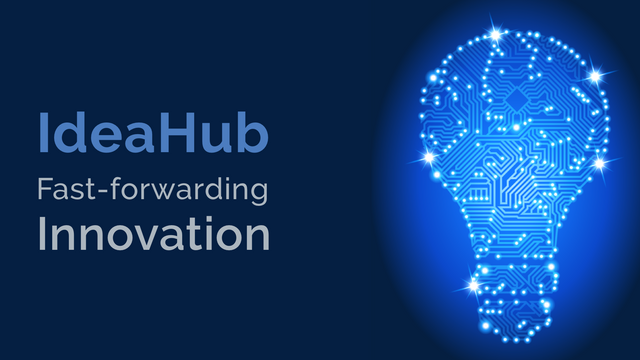 You got a great idea but lack the knowledge or the time to do everything yourself? You are a creative person but lack a brilliant idea? You are generally interested in new possibilities and fresh ideas?
This is the show for all of you then!
In a nutshell:
When does the show start? Today, Monday 13th of May 8 PM UTC
Where does the show happen?
What is the show about? New project ideas, pitched directly by the idea creators to be discussed, improved and played around with.
The show can also be consumed using one of the following possibilities:
Podcast, to be able to listen to the show whenever you want, wherever you want
Youtube Live Stream, live streaming video broadcast
Content
The Utopian IdeaHub is going to bring you the freshest ideas pitched directly by the creators. There will be room to talk and discuss as well as brainstorm and improve!
Lets simply make things better by sticking our heads together!
Blockchain professionals RTrade with Alexandre Trottier
Tonight, we again got two very intriguing guests and their ideas for you
The first one is Alexandre Trottier, part of RTrade, a team that is advertising itself as Blockchain professionals being able to advise and analyze opportunities in a lot of topics.
And they have a quite extensive repository of tools, all written in go, that deal a lot with IPFS and decentralized storage of data.
Here is the Github link to that wonderful though very complicated project:
RTrader is Canadian company focusing on Distributed Data and other P2P technology, and its impact on the future. By designing solutions to today's problems in finance, technology, business, security and the Internet of Things, this company stays on the cutting edge of what is possible. They are Now Hiring for multiple positions, listen in to see how you could participate in their organization!
Opensalad and Gharagyozyan Arsen
As a second guest we got Gharagyozyan Arsen, who has only recently joined the open source development world and is mostly coding in C++.
He has had quite a start and has quite a few repositories, most of them having to do with Arduino more or less.
Come online tonight and find out what idea Gharagyozyan Arsen is pitching to us!
Github Repos of Gharagyozyan Arsen
We had a wonderful and lively chat last show and we are looking forward to chat with all of you tonight just the same!
As you might already know, we are more than happy if you participate directly in the show, asking questions, sharing your own ideas and giving feedback!
The IdeaHub show is brought to you by the team behind the Utopian Open Source Radio Show. @buckydurddle will produce the show and act as a presenter with me, @jedigeiss, being his partner in crime.
Thank you and see you tonight!
yours
Jedi


First Time Contributing in Utopian.io?
Learn how to contribute on our website
Utopian Witness