Simple Gallery - A User Friendly Tool
Most android devices come with a pre-installed gallery app in them. The gallery apps make it easier for users to sort through images, videos and a few other file extensions on their smartphones. You'd definitely want to check out the pictures you recently snapped with your phone on a smooth and sleek gallery app. Simply put, a gallery app makes viewing and editing pictures on your smartphone easier.
Today, we'd continue from where we stopped last time. We will be talking about one of the best gallery apps on android platform - Simple Gallery. Previously, we tried to cover some its interesting features and ease of use. In today's article, we'd include a comparison with another popular smartphone gallery app.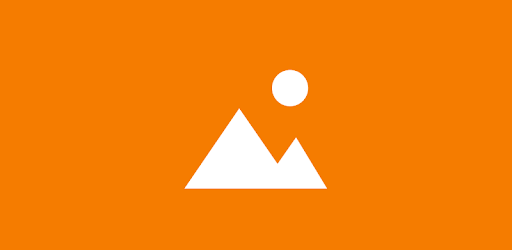 Repository
https://github.com/SimpleMobileTools/Simple-Gallery
What is Simple Gallery?
If this is the first you've heard of Simple Gallery, it is a part of the Simple Mobile Tools app suite. The suite comprises of apps designed to be simple and efficient. Most apps in the suite are android based and have a similar interface, and they perform better when used together.
Simple Gallery is a fully-equipped gallery app for android users. It enables users to easily scroll through their files, with different sorting order. The app supports different image and video types, including SVGs, RAWs, panoramic photos and videos.
I'd be talking about the latest version (v. 6.5.2), which was released three days ago. Simple Gallery can be downloaded from Google Playstore and F-Droid. A detailed information regarding the availability on both platforms was discussed in this post's prequel.
Simplicity
Generally, people tend to prefer apps that they easily understand its functions and purposes. That is true with Simple Gallery, you don't need to be geeky to use it. It was created to be simple. Also, the name explains what the app has to offer. Simply looking at the app's name tells you it is a simple to use gallery. In addition to how easy the app is to use, the user experience is quite enjoyable.
When I downloaded the app for the first time, the simplicity was what struck me. And at that time, I was searching for an alternative to QuickPic, after its disappearance from Play Store. Finding Simple Gallery was simply a vicissitude.
After I downloaded Simple Gallery, its simple display and features further arouse my interests. Fancy features are not what actually keeps users, but rather its functionality. Simple Gallery is highly functional. And that is what makes the user experience enjoyable. If its not easy to navigate through the app, then the features cannot be fully explored. Fancy features with easy navigation is what Simple Gallery offers.
I also think Simple Gallery has many tricks up its sleeve that makes it worth a try, especially if you desire a more powerful gallery app. Its beautiful display doesn't affect its functionality.
Sorting Media Files
It's so easy to accumulate pictures over time. When you chat with friends, they may send vacation pictures, videos or even funny memes. You may find interesting things on the Internet and take screenshots of them, which are stored on your device. So you see, it's actually so easy for media files to take up tons of space your smartphone.
The problem lies in managing these media files. It may be really difficult to do so. But with the right tools, it doesn't have to be. Simple Gallery has several filtering and sorting options. You can sort files according to name, path, size, date last modified, date taken, and random.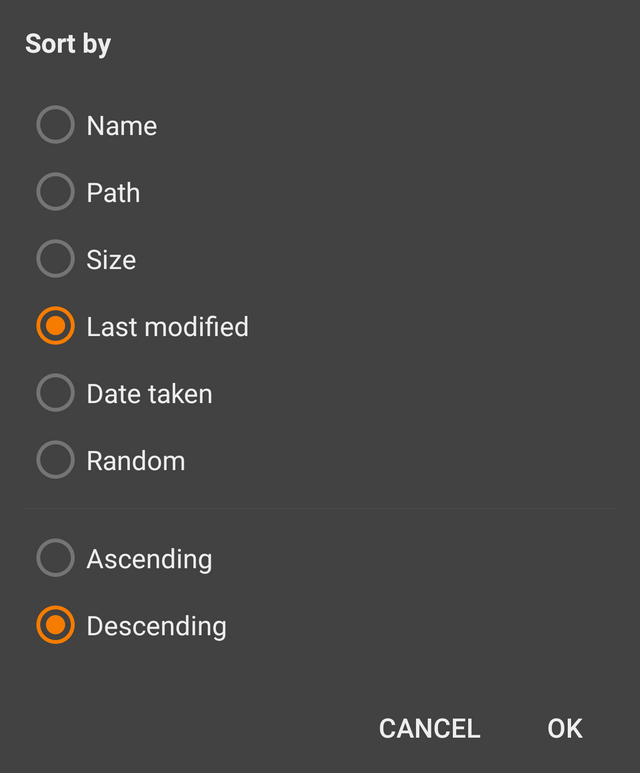 The app usually sorts images according to the date a media file was last modified. Sometimes, I sort my media files according to name, so that I can easily find a file that I am looking for. If you want to find out what folder takes tons of your space, then you can sort according to size. There's an option to view any sorting preference in an ascending or descending order.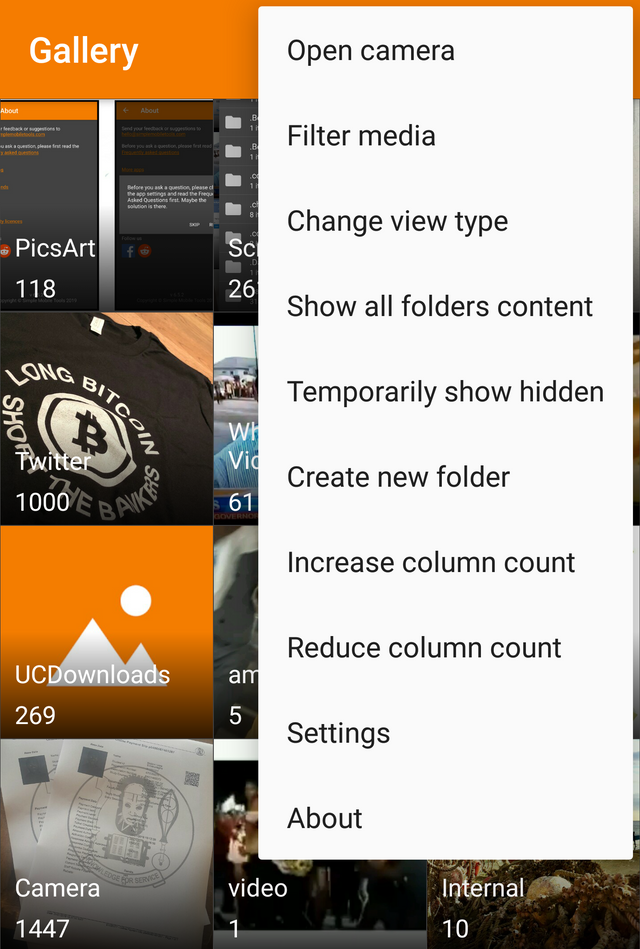 Options Menu
The options menu on Simple Gallery provides a variety of choices in enhancing user experience. Clicking on the option menu displays several buttons. From the option menu, you can open camera, filter media, change view type, show all folders content, temporarily show hidden, create new folder, increase column count, reduce column count, settings and about the app.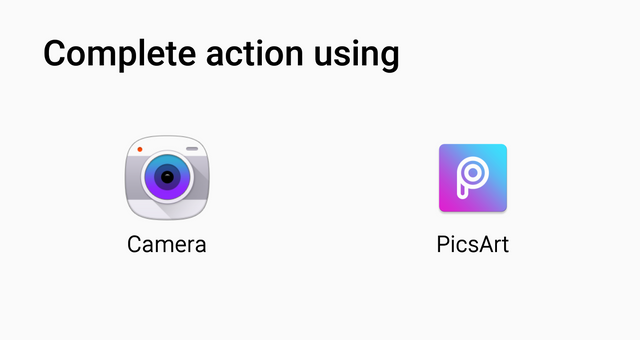 Open Camera: Simple Gallery doesn't have a camera app. So clicking on the open camera option on my Galaxy phone prompts me to open my default camera app or PicsArt camera.

Filter Media: Images, videos, GIFs, RAW images and SVGs can be filtered using the filter media option on the app. I use this option to find RAW images I forgot to delete from my phone. After taking images with a digital camera, they are usually stored in a raw format which consumes user storage. Simple Gallery helps me find them.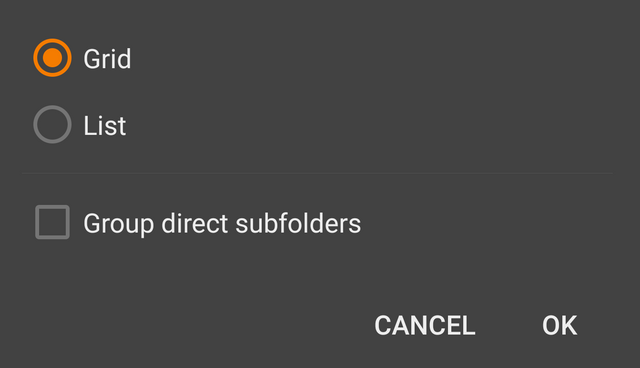 Change View Type: This option is used to change the view type from grid to list, or vice versa. It also includes an option to view group direct subfolders. I like the grid view, that's my preferred option on the app. It adds beauty to the app display.

Show All Folders Content: This option changes the gallery view, it display images according to date. The most recent images are shown, instead of showing folders. It's similar to the 'sort according to time' found on native gallery apps. When this feature is selected, there's an option to return back to folder view.

Temporarily Show Hidden: Media files that are in hidden folders are shown for a brief time. I've used this feature on downloaded Whatsapp Statuses that are usually hidden. I explained the process in my previous article.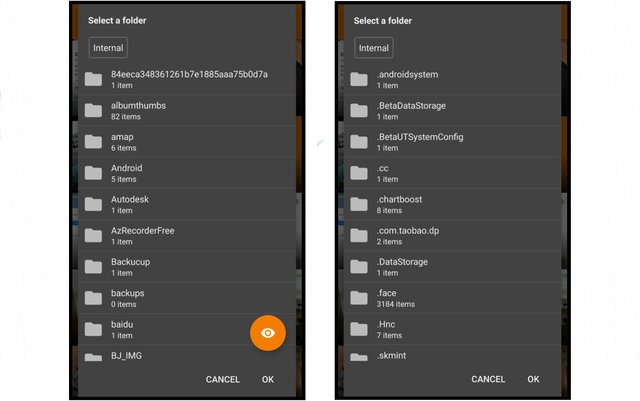 Create New Folder: It simply creates a new folder in the gallery app. Not a feature I'd suggest you use too often.

Increase or Reduce Column Count: This feature is used to increase or reduce the number of columns that are displayed in the home page of Simple Gallery. Despite I have a wide screen display, I still prefer when it displays just 3 column of folders.

Settings: I discussed some of the features on the app's settings in my previous article. In my next article, we'd be coming back to see other features in the settings.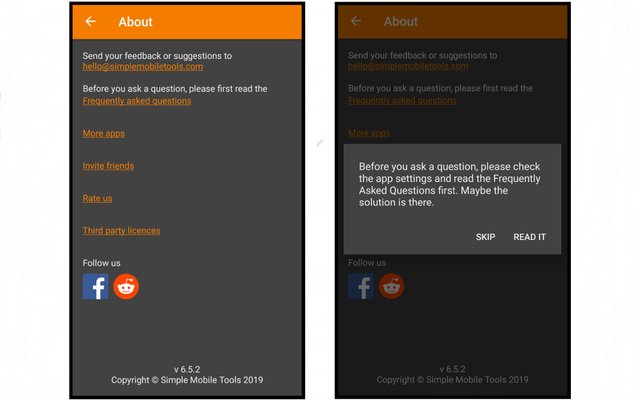 About the app: It displays the developer's contact details, in case users have suggestions or issues with the app. There's also a link to frequently asked questions on the app, to see if the problems you're encountering have been discussed already.
Simple Gallery vs Google Photos
Although Simple Gallery has over five million downloads on Playstore, Google Photos has a more staggering figure, over a billion downloads. Google Photos is pre-installed on some stock android smartphones, that's one reason it has more users. Lets see more comparisons between the two apps.
Simple Gallery provides a simpler experience than Google Photos, because it consumes less storage space than the latter. Google Photos becomes slower on some android devices after series of image backups.
Google Photos provides image hosting (or backup option) and sync service that makes images available immediately across platforms. While Simple Gallery doesn't require Internet access, so image hosting and sync is not possible.
When it comes to security, I prefer Simple Gallery. I really like as it does not connect to the Internet. Google Photos upload files to Google servers, which I'm not too comfortable with. I prefer when my files are only available on my device.
Simple Gallery has better sorting features compared to Google Photos. Simple Gallery provides a better interface for viewing and managing files. On the contrary, Google Photos is more optimised for viewing images on its cloud. I feel it is easier to customize the interface of Simple Gallery and organize the files when you open the app.
Conclusion
I have been using Simple Gallery for a while now, and it has been a joy to use. I think it'll remain in my phone till I find an app better than it in simplicity and customizability. It's so interesting that it has better sorting options than the mighty Google Photos. If you need a fully-equipped, no-nonsense gallery, then you should try Simple Gallery.
Official links
Series Backlinks
Bonus Ways to Use Simple Gallery
For instance, you want to unlock a modem. While I wouldn't advice anyone to do so, if it breaks any copyright law in your country, there may be scenarios where it's the only option left.
Say you travel to another region or part of the world where you have to network reception on the SIM associated with the modem. You may need to unlock it to use working SIMs in your new place. Simple Gallery can be very helpful in viewing screenshots of the unlock process. That way, you wouldn't need to go to the net, each time an unlocked modem resets to being locked again.
You can also use Simple Gallery to store the message center numbers of your network provider in India. That way, all you need is always right there with you.
Talking about numbers, if you bank with the Bank of America, here is a post on the their customer care numbers. Don't forget to take a screenshot of the one applicable to you. So you can save it on your Simple Gallery. Better still, bookmark the page. Cheerio.