This update contains two new Knowledge Base articles and a new FAQ. There are also other improvements I have made to the Help Center's content.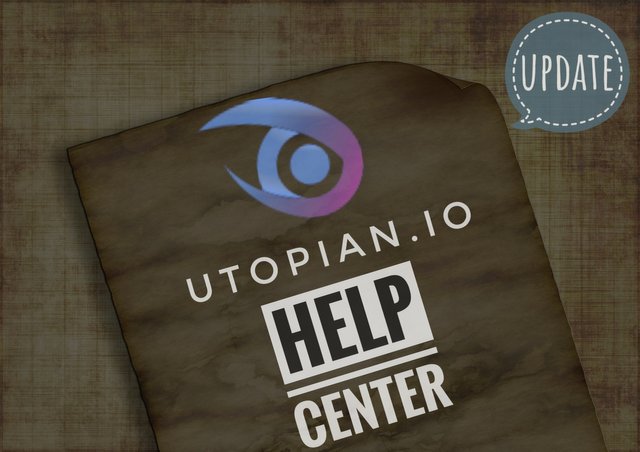 ---
New Knowledge Base Article - Voting power
I wrote a new article for the Knowledge Base and it explains the purpose of voting power in the Steem ecosystem.
Voting power
Every Steem account has a dynamic voting power value allocated to it by the blockchain to allow it to vote or decide on who the daily rewards go to and how much. Every day, new STEEM tokens are created to reward people bringing the most value to the Steem ecosystem (as decided by the community) and every Steem account can decide how these rewards are distributed by upvoting posts made by other Steem account holders. The final result is a daily allocation of rewards distributed through what is called the "Proof-of-Brain" mechanism. Learn more about this from the Steem.io website.
To bring finality to votes, the Steem blockchain limits the amounts of votes that any Steem account can make and this is implemented through the voting power mechanism. Every time an account votes on a post, its voting power decreases. The less the voting power, the less influence the account has with its votes. The voting power replenishes back to 100% over time though.
To make sure that its votes are cast in an efficient and fair way, the Utopian bot votes in ways that do not deplete its voting power down to uselessness. That's why the bot starts voting on contributions at specific times when its voting power is at 100%.
---
New FAQ: Can I pay contributors with my own funding?
I figured some project owners might want to offer more customized rewards to their contributors in the form of STEEM or SBD payments and might wonder if it is allowed on Utopian. It definitely is!
Can I pay contributors with my own funding on Utopian?
Yes, you can reward contributors with your own funding apart from the upvoting system on Utopian. You can buy STEEM or SBD and then send it to any contributor's Steem account as payment. Utopian has no restrictions on how project owners can reward their contributors. You can even put up bounties in STEEM or SBD.
---
New Knowledge Base Artcile - Utopian is built on Steem
I sought to explain how Utopian is different from the other platforms that seek to monetize Open Source work in that it is built on top of the Steem blockchain. I explained how this gives Utopian and its users benefits not found elsewhere.
Utopian is built on top of Steem
One of the most important things that set Utopian apart from other platforms that seek to monetize Open Source work is that it is built on a unique, special-purpose blockchain called Steem. Steem can be likened to a public database that stores people's intellectual property and creates an economic system from it. People get paid to create and curate content within the Steem ecosystem.
Utopian is an app that uses the Steem blockchain to store user's entries for contributions to various Open Source projects and it also utilizes Steem's built-in economic model to reward Open Source contributors who share their work on Utopian. It also supports more direct reward channels such as STEEM and SBD transfers where project owners can reward contributors by directly sending them STEEM or SBD (which are the Steem blockchain's native currencies).
The Steem blockchain enables Utopian to offer other enhanced social features that make Open Source contribution a socially engaging experience. The vision is that Utopian will be a place where people collectively come together and work on Open Source projects for the betterment of the entire Open Source movement, and get economic value from it. Most of these features are still in development and they will be available as Utopian gets out of beta.
---
Updates to the README file and other improvements
I added working links to all new articles and FAQs to the README file. The commits:
---
That's all for this update. Stay tuned for more updates.
Visit the Utopian Help Center Repository for more information
---
Posted on Utopian.io - Rewarding Open Source Contributors
---