Components
Twitter is one of the most visited social media and a great business tool. The Direct Message Section of the Twitter application is where you you interact with people privately, share ideas, and make personal connections with other users.
Proposal
I am proposing the introduction of a Starred message tool in the Direct Message (Dm) section of the Twitter app.
Mockups / Examples
The DM section of the Twitter app looks like this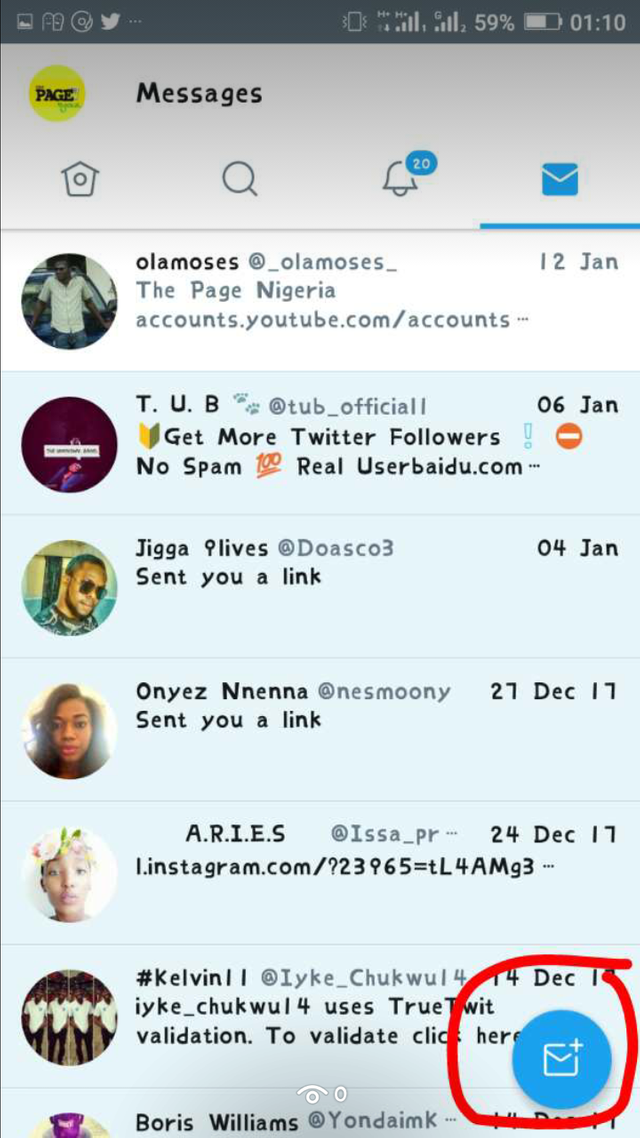 The only tool(circled with red) in the DM section is the one to start a new message.
I suggest that a new blue icon be introduced in this section that will represent starred messages as shown below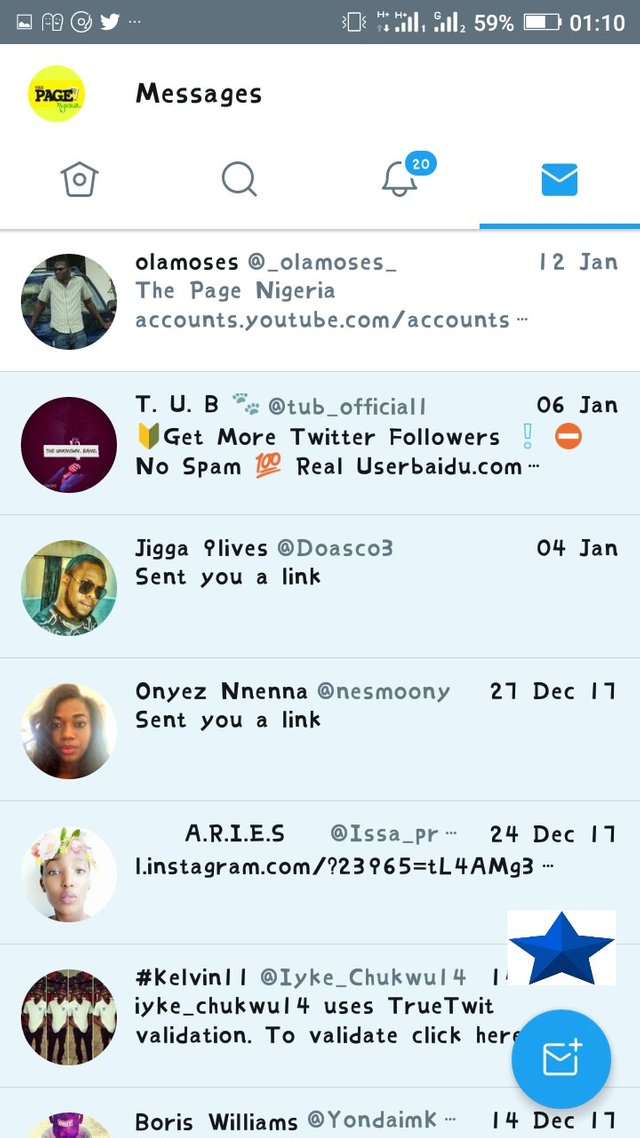 Or the introduction of one More icon that will contain different prompts including starred messages & new messages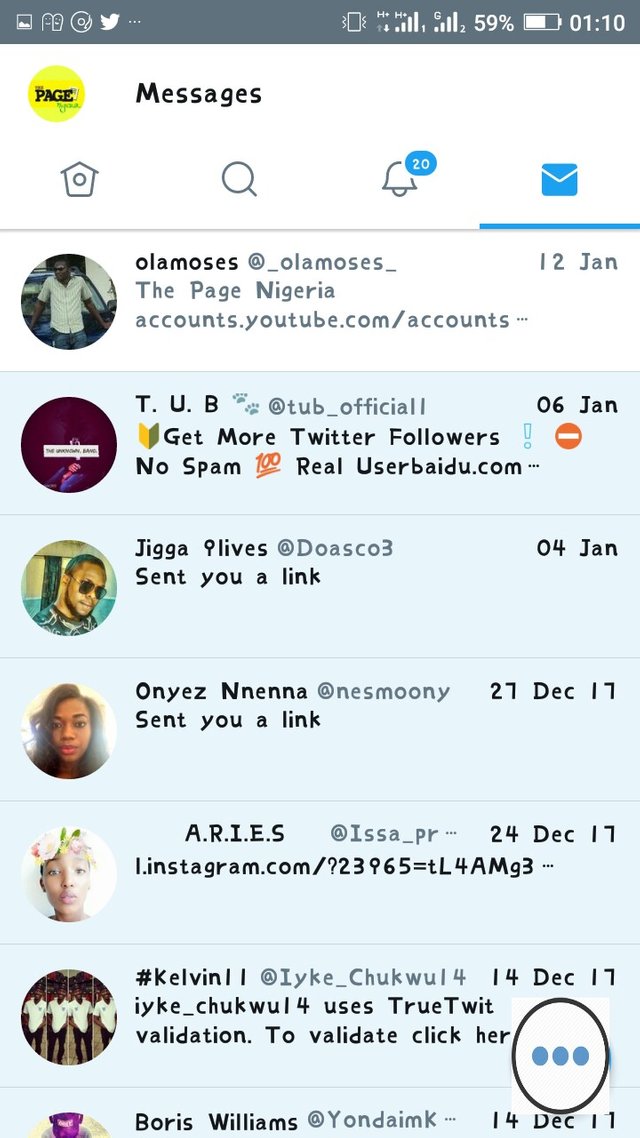 Benefits
When someone sends an important message on Twitter, you can't save it. Finding it later can be a pain, but the introduction of this tool will aid easy access to such useful messages.
---
Posted on Utopian.io - Rewarding Open Source Contributors
---