[Translation] [Hebrew] [volentix VDEX]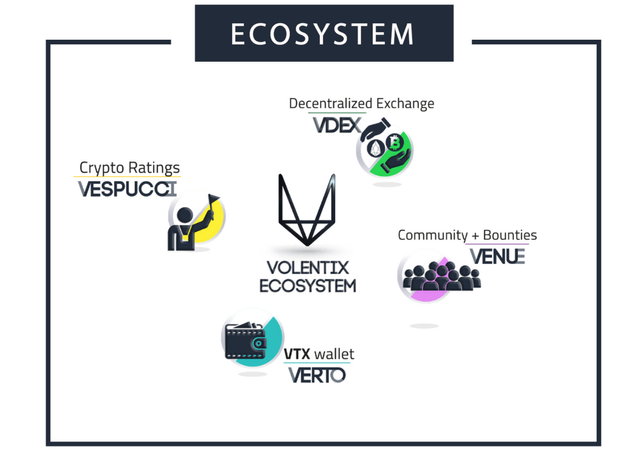 Repository:
Volentix papers on github ( Volentix papers )
Volentix papers on Crowdin ( Volentix papers)
Project details:
Volentix introduces VDex, a distributed, decentralized digital assets exchange,
created with an emphasis on user experience, community development, and governance.
With the help of established technologies and selective new protocols that prioritize on security, speed, authentication, ease of use, scalability, and multi-asset support, VDex is able to facilitate peer-to-peer transactions by creating a portfolio of
deconcentrated applications built on EOS.IO smart contracts.
The VDex pillar will be aligned under Volentix's design requirements, to various available technologies
built on the EOS.IO decentralized operating system.
These assumptions will be tested by prototyping via a custom EZEOS software,
which was manufactured and customized with EOS.IO's close command line tools.
The software resides at https://github.com/Volentix/ezeos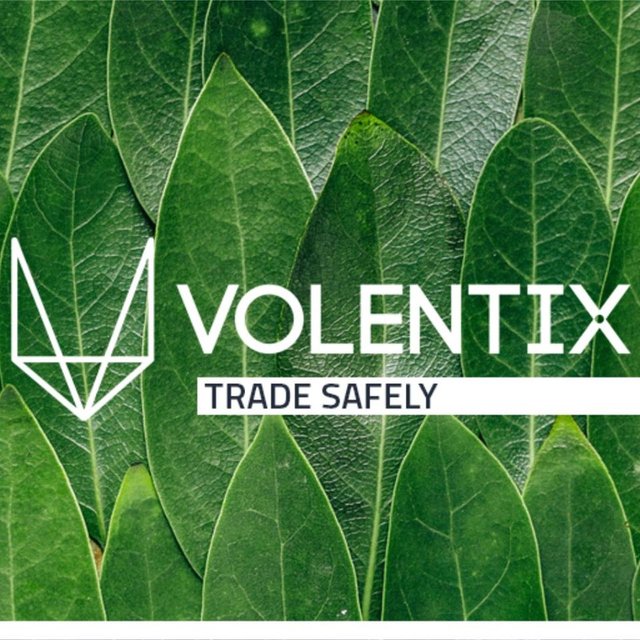 MARKET MANDATE:
In the second decade since the emergence of Bitcoin, the digital asset marketplace is defined by the constant highs and lows that accrue to a tiny percentage of the global population, trading thousands of cryptocurrencies many of which can be scams.
Looking past the frauds, and observing the value of the credible digital application technologies brought to us in the past ten years, we are finally able to progress and promulgate those technologies, thus getting them to penetrate the mainstream.
The primary focus of digital assets proliferation is to simplify and enrich user experience. I myself as a cryptocurrency user, find this software to be completely driven by comfort and ease of use, making my digital work environment much more enjoyable.
In addition, I believe the choices of which existing technologies to employ and which unavailable technologies to develop are also made out of security and safety of all users.
MARKET ENTRY:
To enter the prevailing market mandate, the VOLENTIX ecosystem introduces an initializing array of four digital applications
known as VENUE, VERTO, VESPUCCI, and VDEX.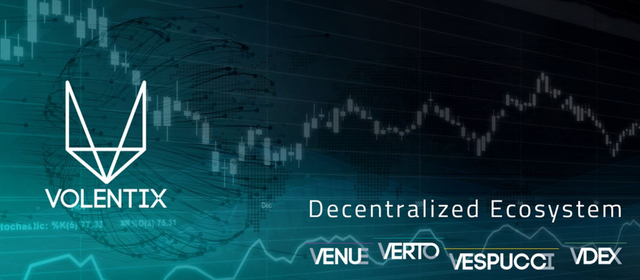 1)Venue:
Venue is a dynamic community platform that recruits and aligns members of the VOLENTIX community to facilitate distribution of the native VTX token, and to promote awareness of VOLENTIX community initiatives.
Please visit https://venue.volentix.io for more information.
2)Verto:
Verto is a multi-currency wallet for use with the VDEX exchange and intends to provide custody for private keys in peer-to-peer transactions.
Both private and public keys will be locally managed, with the goal of eliminating any risks of devastating losses associated with traumatic failures of central operators.
Please read the VERTO primer by visiting http://verto.vdex.io/
3)Vespucci:
Vespucci is envisioned as an analytics engine, accessible via a user-friendly interface with real-time treasure troves of market data, such as ratings and sentiment analysis.
Vespucci wishes to empower users with tools to graph and compare tradeable digital assets, give the ability to access and parse historical trading records, plotting trends and patterns, and monitoring
open-source software developments.
VESPUCCI seeks to bring you confident and comprehensive market-relevant data by aggregating the information currently scattered throughout many different blockchains, websites, chat rooms, and exchanges.
4)VDEX:
as I specified in the beginning.
MARKET SUPPLY AND DEMAND:
To allow access to and for use of the four pillars of VOLENTIIX, it is required to use the native utility token VTX.
As currently conceived, an EOS.io token contract from the EOS.IO framework would facilitate 2.1 billion EOS.IO-compliant VTX tokens with a circulating supply of 1.3 billion.
As a utility token, VTX envisions a diverse array of uses
For additional information, please refer to our VDEX white paper at
https://volentix.io/documentation/vdex-whitepaper.
![52.png](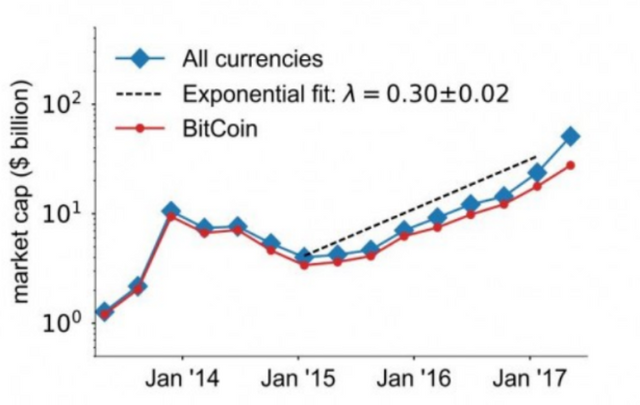 This graph is an example of the rise in market currencies, such as bitcoin, in the last few years.
PHILOSOPHY AND COMMITMENT:
"Our guiding philosophy is one of decentralization, and our ongoing efforts are targeted to
promoting a reduction in dependence on a central authority."
In my opinion, the tremendous benefit of the open-source code is that every day there are new announcements of
fresh code developments that make the trading of digital assets much more safe and convenient.
" Our premise is security and ease of operation "
Contribution specifications:
Translation overview:
Currency exchange is a popular service that allows you to quickly receive the required currency at a favorable level.
Unfortunately, existing services are not designed to work with cryptocurrency,
which is rapidly gaining popularity.
That is why people who work with cryptocoins must look for multiple reliable exchange sources.
Centralized systems are considered unreliable and do not allow the exchange of normal fiat funds for the cryptocurrency.
The decentralized platform Volentix is ​​an innovative cryptocurrency exchange,
there is only one multi-currency wallet that allows you to make the necessary transactions efficiently and safely.
In addition, in a decentralized platform, Volentix has everything you need for trading activities, market rankings
Volentix is ​​based on the blockchain, which makes it possible to carry out all transactional operations transparently and in a secure way.
However, sometimes this is not enough, so Volentix does not stop there and decides to implement smart contracts for stronger protection from users and their funds from the possibility of fraud and fraud.
Therefore, all users can be assured of the appropriate quality of service.
The Volentix platform uses several Extraordinary Security Features from the EOS.IO System in overcoming security challenges that interfere with traditional exchange platforms,
● Detect malware with the audit process
● Random diversification - that by switching protocols is a level of complexity
● Identify several factors
● Make sure the inspection log is a control.
● Prevent replays of transactions on forks that do not include the referenced block
● If the block manufacturer takes a number of runtimes that are unreasonable or not profitable enough,
the process is blacklisted.
● Deploy special contracts that only accept deposits of known tokens from KYC'd accounts
● All accounts may only read and write in their own personal database
This project was quite problematic for me in the beginning, due to its division into multiple subjects,
each requiring an elaborative research of their own.
Especially having to align all the information within the project, making it enjoyable and understandable to read.
Every application and/or software that I had to translate in the ''Volentix Papers'' needed to be more particularized, thus making the research in the subject mandatory.
In addition, many technical terms that were used in the context of the EOS.IO software, I did not fully understand at first,
mainly due to the lack of knowledge in the technical language, where know they are very clear to me.
** Languages:**
Source language: English
Target language: Hebrew
Words to translate: 1803 ( out of 11 679)
Proof of Authorship:
My activity will be shown in
My crowdin profile