[PHP Extension] Zodium: A libsodium OOP wrapper.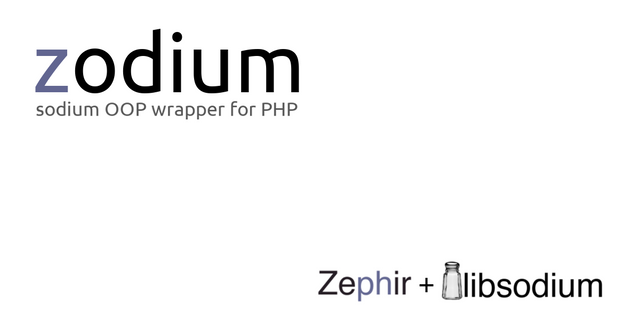 New Project: Zodium PHP Extension.
This project is a PHP extension, written with Zephir to wrap the libsodium library in a object-oriented layer.
Basically, it aims to provide a clean, easy and safe alternative to the original bindings of the cryptographic library.
At this point, three API's are already available:
Hashing with BLAKE2b.
AEAD (Advanced Encryption with Associated Data).
SecretBox (Secret-key authenticated encryption with XSalsa20 and Poly1305).
Usage:
The library aims to be really easy to use.
Hashing: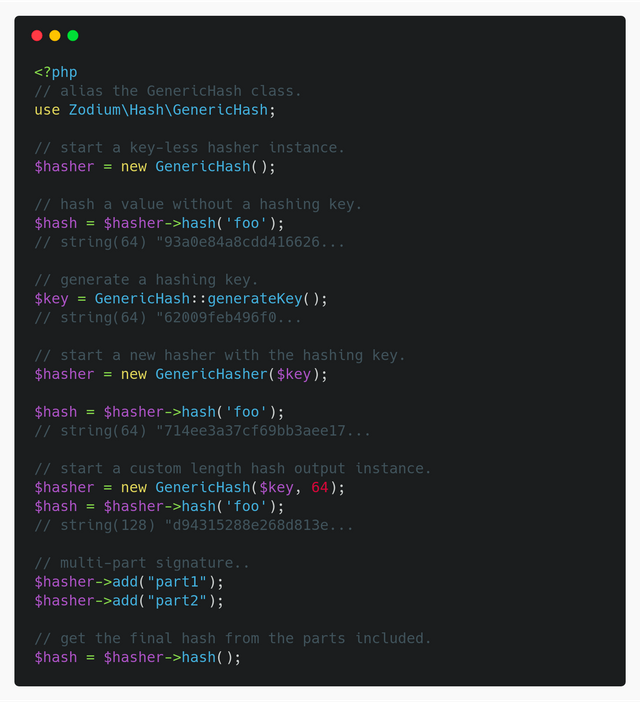 AEAD: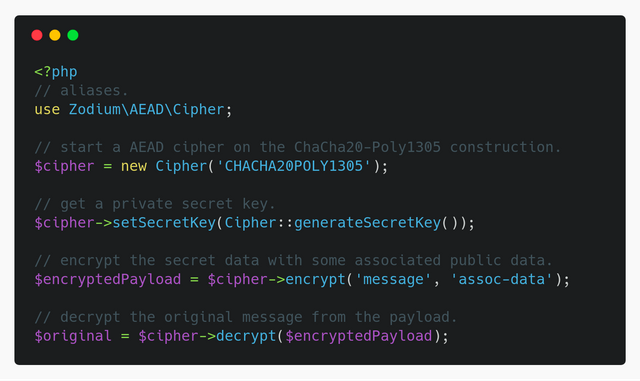 SecretBox: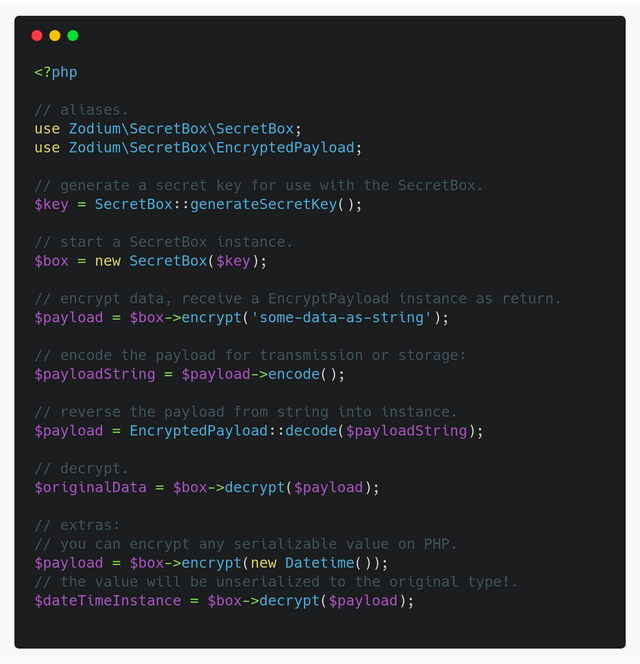 Technology Stack:
Sodium is a modern, easy-to-use software library for encryption, decryption, signatures, password
hashing and more.
Zephir, an open source, high-level language designed to ease the creation and maintainability of
extensions for PHP with a focus on type and memory safety.
Roadmap:
Current features to be included are:
Constant-time helpers and safe evaluation of sensitive values.
Public-key Encryption.
Stand-alone message authentication.
Bind Zephir optimizers to calls on the libsodium directly.
Documentation
.phpt tests.
How to contribute?
Join the PHP discussions over the Discord PHP channel @ SteemDevs
Contact Telegram
Open an Issue
Engage on the post comments.
---
Posted on Utopian.io - Rewarding Open Source Contributors
---