Review of RealityHubs' latest announcement . More exciting information.
Two days ago I published an article about a new steem engine nitrous powered platform. That is; RealityHubs. I was spurred to write and publish that article after I read the official announcement by the project owner. Well, there's a new announcement, and after I read it, I decided to talk about some things based on what was said.
This article won't be so long, as I intend to skip through niceties and go straight to the point. You can read my previous post and gain more insight on the subject matter; if you wish.
Recent developments on RealityHubs.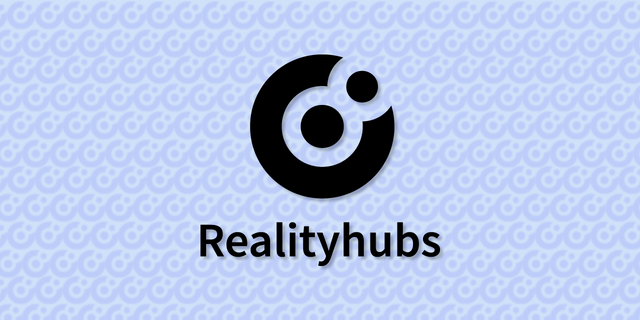 source
The previous announcement was made via the project owner's (@knowldges) personal Steem account. But the recent announcement was made via another account @realityhubs.info. Without excess thinking, I know that account would be the account used for official announcements.
The first announcement that was made ushered us into the reality of RealityHubs. The latest announcement gives more in-depth information to some workings of the platform. The announcement highlights the following;
Token sales and staked
The team behind the project.
We want to curate with the community.
RealityHubs Moderation
Join us
Please permit me for not paraphrasing. This is exactly how the talking points in the official announcement were listed. I will be talking about all these points in this article. However, I'll be doing that in my own opinion and terms. My major focus, however, is on these points;
We want to curate with the community.
RealityHubs Moderation
Token sales and staked.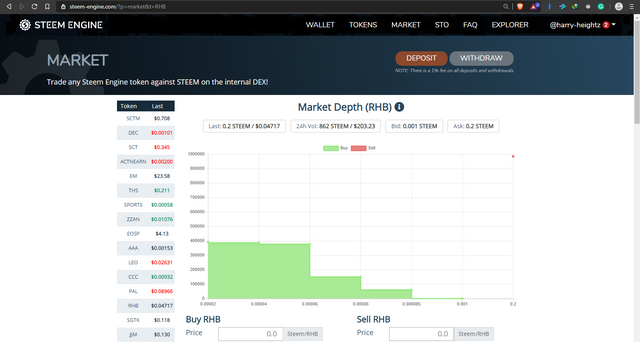 So far, according to the announcement post, over 12,000RHB tokens have been purchased. When cross-referenced with the total supply of RHB tokens, you'll find that only less than 1% has been purchased. That shouldn't be a big worry for now though. I mean, we just got to know about RealityHubs 4-5 days ago. With the right strategies in place, and with the continuous spreading of word, we'll get to see a significant rise in the demand for Reality tokens.
Still on the issue of token sales, the airdrop is ongoing. So if you are reading this article now, and getting to know about RealityHubs, there's still time for you.
The team behind the project.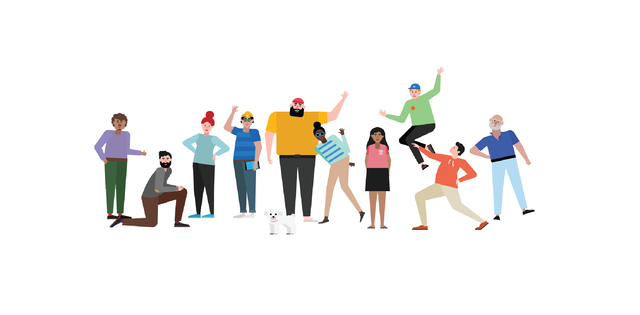 source
In my previous article, I attributed the ownership of RealityHubs to @knowledges. And I wasn't wrong in any way. However, the announcement brought to my notice other people involved in the project. They are; @tykee, @excel-lent, @ckole, and @darewealth. These are amazing people that I've come to know overtime on the blockchain. And each person has a good reputation on the blockchain. And if these are the people running the show, then I'm certain to have a great time being a "Realhubber."
We want to curate with the community.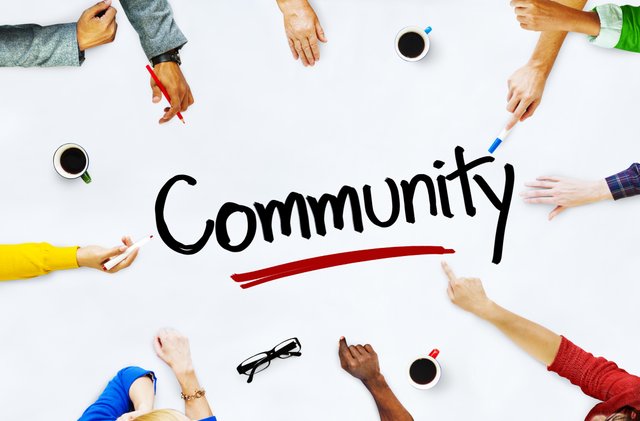 source
This talking point and the next that comes after it is quite related. However, I can still talk about them as separate entities.
In my previous article, I raised an issue about curation. And I think that issue has been clarified in the latest announcement by the RealityHubs team. In my previous article, I sort of compared RealityHubs and KnackSteem, which are projects owned by @knowledges. Basically, I talked about the structures of each project, and how one(RealityHubs) can be easily abused. On KnackSteem, posts published by community members didn't always make it to the general feed. And that happens if the post didn't meet the requirements of the community. But that's KnackSteem. RealityHubs isn't built that way. And that would make it vulnerable to several forms of abuse. But there's a little bit of hope.
According to the announcement, there's a special account (@reality.curate) created to carry out curation activities. The posts that go against the ideal concept of the platform will be flagged. I like the sound of that. But then, the possibility of ensuring that all posts that fault the community are flagged is really low. Maybe in this beginning stages, it will be easy. But when the platform grows to have over 1,000-5,000 active users, it'll be hard to keep track of people abusing the platform. The best thing is to continue to encourage community members to stick to the ideals of the community. And that is; by publishing only content in line with what the platform stands for. The options of things to talk about on RealityHubs are quite broad. Although I also adviced that people don't be constrained to certain parameters. Well, the project owner and his team know what they are doing.
RealityHubs Moderation.
RealityHubs is adopting the moderation system to curb abuse and to ensure that quality contents are rewarded. These moderators will be in charge of screening posts that are eligible to receive an upvote from the community account or be flagged.
This would certainly be a herculean task. Like I said earlier on, it'll be easy in a community of 100-500 active users. But when that number increases to over 1,000 active users, then it is going to be a big problem. I'm sure that the moderation team would be unable to handle such an influx of articles daily. Honestly, I don't even think 100 moderators would be able to do that. I don't know how feasible this would be, but if it was, I think creating bots my help. Or it might not. I've very little knowledge of bot operations. Well, that's for the team to ponder on. For now, RealityHubs is recruiting individuals to be moderators. If you can be of help, then go ahead and apply by contact @knowledges on discord via this username knowledges (Smiles' at all)#3295.
Join us.

source. pexels
The success of every community on the blockchain starts with the influx of tangible people ready to make a difference. RealityHubs presents the opportunity to get in touch with our reality more. There's your own view about everything in our reality. My opinion about a subject matter might be different, or could be the same. Well, RealityHubs is the right place to share your opinions about that product, nature, photography, and other visuals.
There's currently an opportunity for those who want to become more than a community member. According to the latest announcement, RealityHubs needs the following personnel;
We need an experienced Digital marketer, Content writer, and Ambassadors in every region. Everyone willing to take these positions should contact knowledges (Smiles' at all)#3295 on discord. You will get the requirements from him. *source
I want to be a part of this community beyond an author publishing content. I'm sure that with my skillset, I can do more than write and publish reviews. I've reached out to @knowledges on Discord. And I've made my intentions known. Hopefully, I'll be handed a role. I think I'll love to be a content writer. So waste no time and apply for a position that best suits you.
That's is for the latest development on RealityHubs.
Summary.
In this article, I've been able to give my opinion based on what was said in the latest announcement. about RealityHubs. It's great to know that some of my concerns were addressed, and I'm excited about that. I can't say for sure if these changes were made based on the previous post I published. But, I really don't care. I'm glad that there's a moderation team, and I'm glad that RealityHubs will be engaging in curation activities. I'm still hoping the team finds and buy my suggestion about expanding the parameters of categories on RealityHubs. That'll certainly get me more excited.
I'm quite optimistic about this platform. And being something that I can directly relate with, I'd love to see the community grow. However, growth cannot be achieved by myself alone. It needs the support of everyone. And your support only requires you to be a member of the community. Tell a reviewer friend, to tell another reviewer friend; Join RealityHubs today!. And if you haven't got any, go grab some reality tokens on Steem Engine.
Thanks for reading.
Links
Resources:
The content of this post was created based on my knowledge of the project, and mostly from my experience. The images used are screenshots of the platform on my device. Other images gotten elsewhere have their source links provided just below them.
Github profile: