[Feature Request]; Implement the ability to share a birthday profile as a post card. Post card should be customizable.
Repository
https://github.com/procrastimax/BirthdayBuddy
Components
This suggestion affects the generality of the app, making it more user-friendly.
Proposal Description
The idea I'm proposing is the ability to convert a birthday profile to a shareable postcard. The app lets me add a name, nickname, date of birth, a note, and lastly, a photo of the celebrant. All this information put together makes up the birthday profile. Especially the notes and the photo. The note could serve as a medium to pen down my birthday wishes to the celebrant.
When I'm done inputting all the details, there'll be a button that converts that information into a postcard that can be customized and shared.
Mockups / Examples
On BirthdayBuddy, I can add the following information;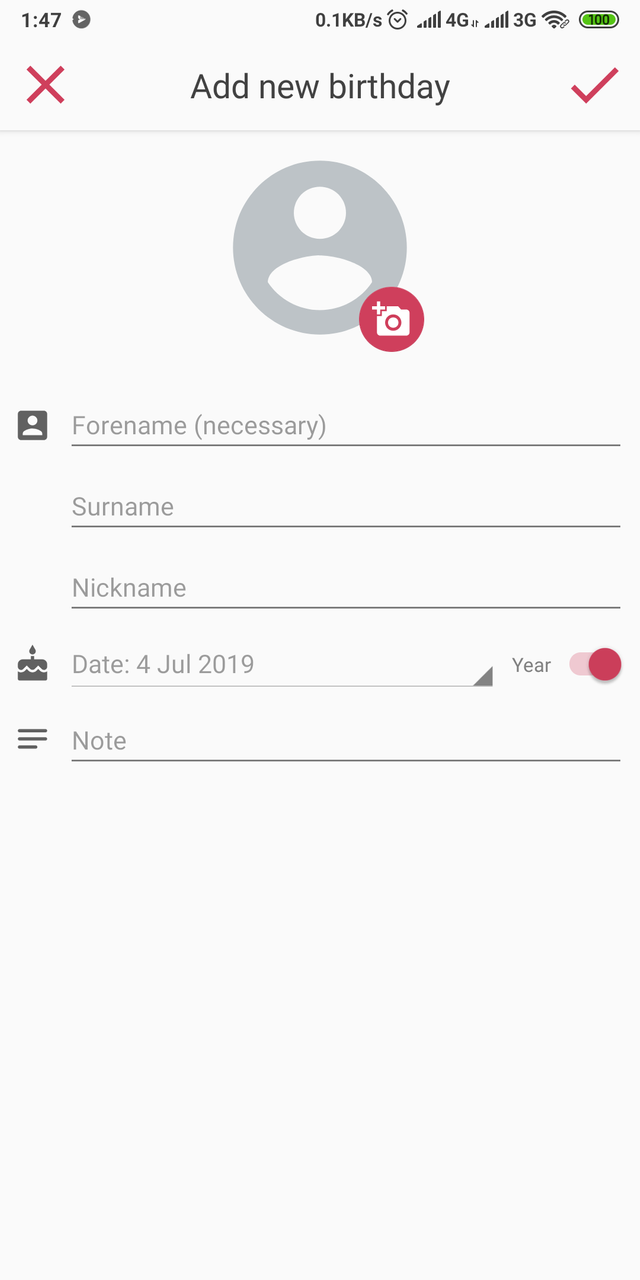 Firstname
Surname
Nickname
Date of Birth
Note
Image of the celebrant.
In implementing this suggestion, only the text on the note and the celebrant's picture is important. To convert the information to a postcard, the end-user only needs to click on the postcard icon.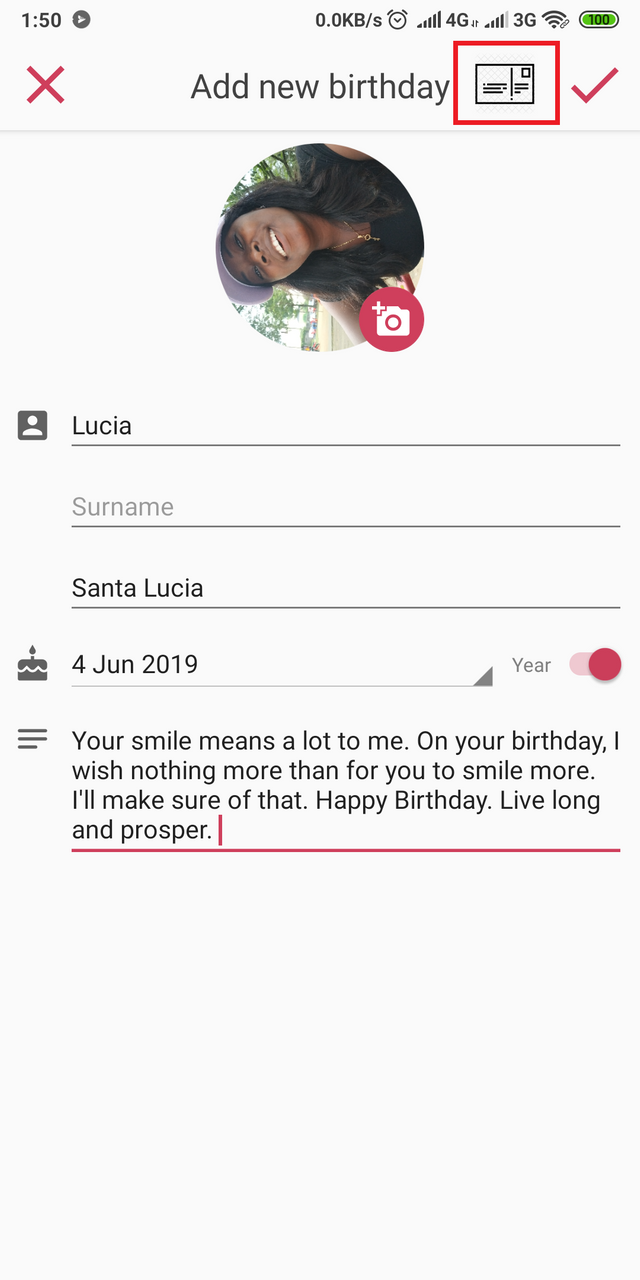 After clicking on the postcard icon, I'm taken to a page where I can customize the postcard;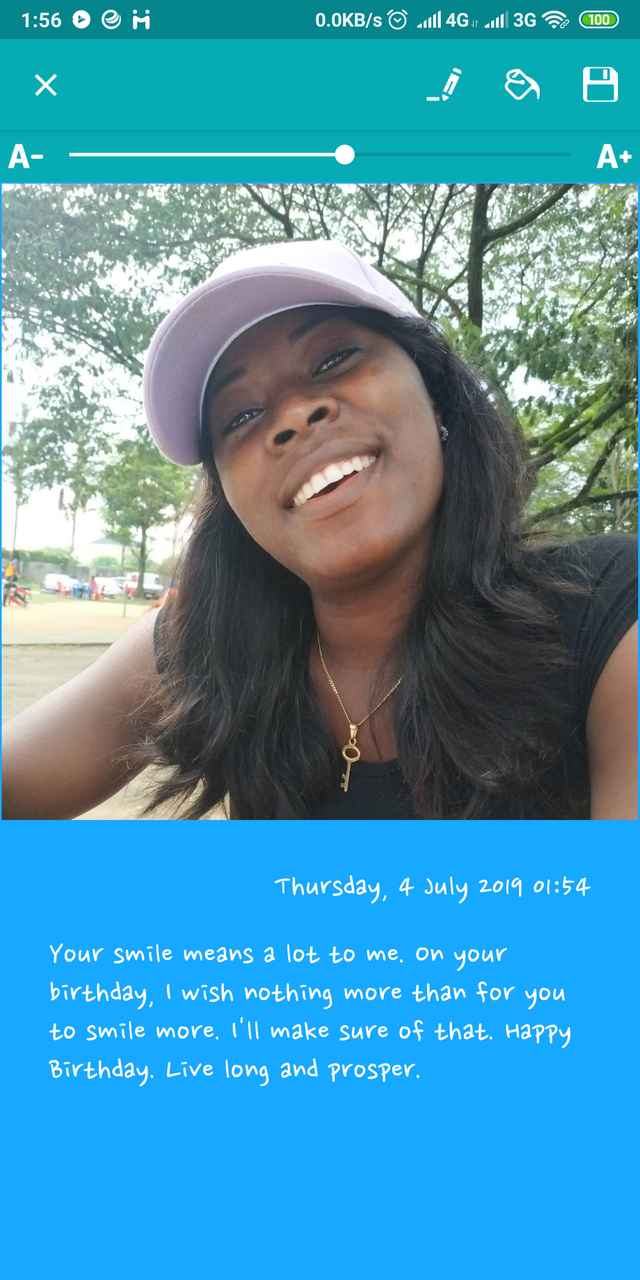 Here's the postcard after I'm done creating it;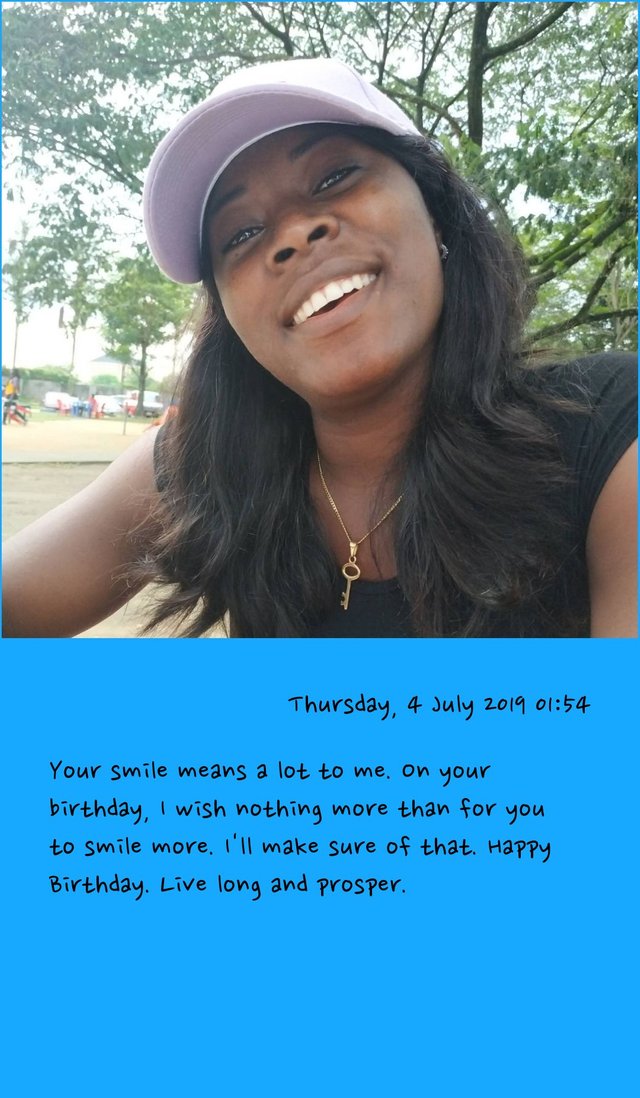 Benefit
I could remember when I was still little, people bought and sent birthday cards to someone who was celebrating his/her birthday. The postcard which the app would generate can be likened to such a birthday card. This feature will certainly bolster user experience.
GitHub Account