Project Information
Expected behavior
Esteemapp is a steem android client. The app allows users publish blogs on steem. The app has a settings page where users can modify certain functions of the app.
As expected, the settings page should only contain useful options that affect's the app's functionalities.
Actual behavior
There is an icon or a button beneath the settings page. The capture image icon to be precise. Clicking it performs the expected action though. Which is to capture an image to be uploaded while creating a post. Naturally this icon isn't meant to be there.
The issue has been reported on Github. One of the project's developer has acknowldged that it is a bug that has to do with window size.
How to reproduce
Go to to settings on the app
See error
Link to software here
Device: [Xiaomi Redmi Note 5 pro]
OS: [Android]
Version [Android 8.1]
Screenshots Of The Bug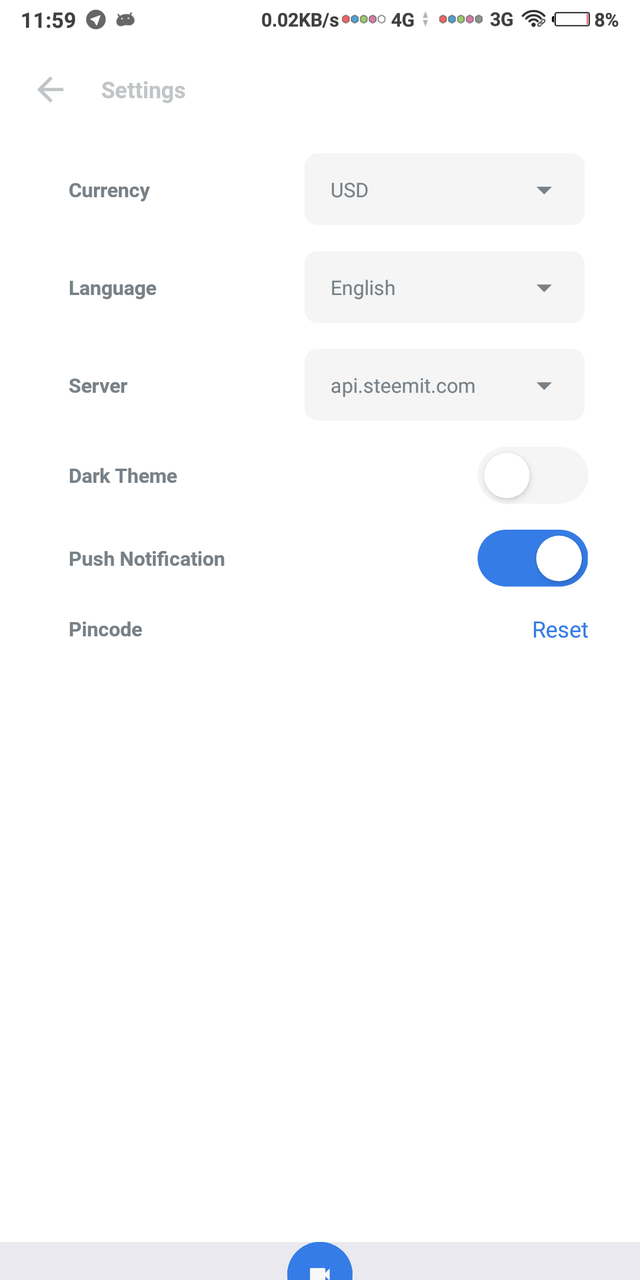 GitHub Account