A review of 1ramp
Social media platforms is one of the ways we express our different talents and using the right one will brimg you exposure. I will be writing a review on 1ramp's features.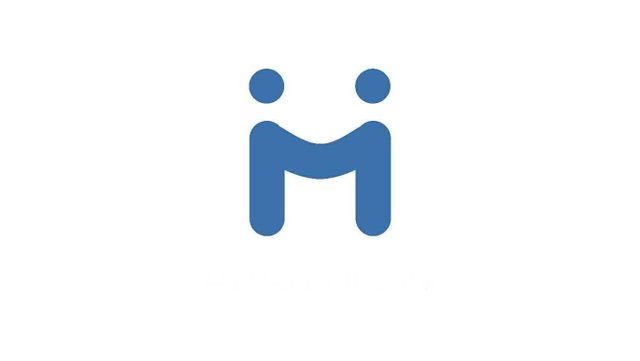 Repository
https://github.com/hapramp/1Rramp-Android
What is 1ramp?
1ramp (previously called HapRamp) is a social media platform where creatives people come together, join different communities and share their various works. It is based on the Steem blockchain. Much the same as each dApp on Steem, it rewards its users with Steem local currency - Steem and Steem dollars.
The app is only available for andriod now as it is expected to support other devices soon.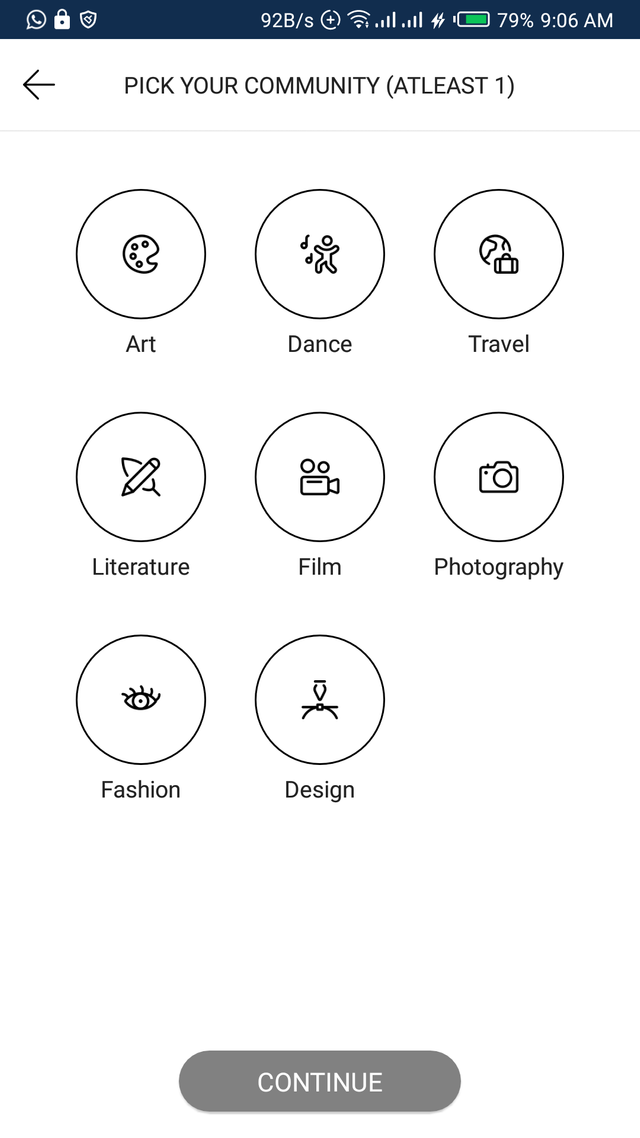 [screenshot of the commuties on 1ramp]
Communities
The app has a community feature. It is something similar to Steemit's intended communities, which all Steem enthusiasts are anticipating. Currently, no other Steem dApp has this community feature, just 1ramp.
Once you sign into the app using Steemconnect, it shows you 8 communities (Art, Dance, Travel, Literature, Film, Photography, Fashion & Design) which you are to select at least one from.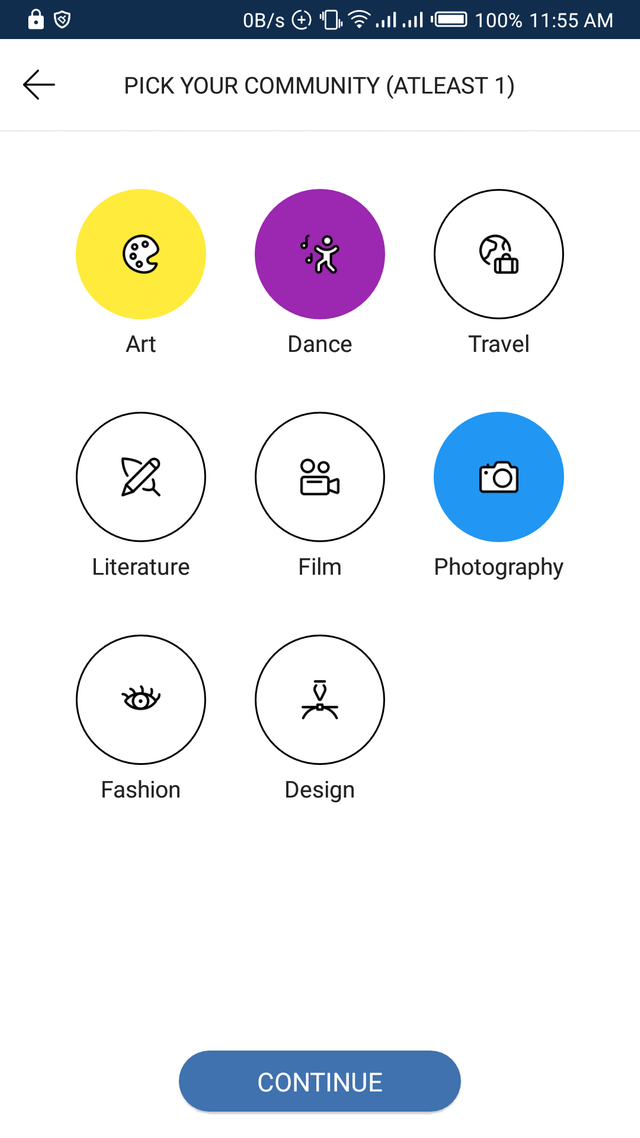 screenshot after choosing some communities
Travel and Fashion community is where you share your travel experience.
Film and Photography these are separate communities on 1ramp and they are made for photographers and videographers.
Literature community on 1ramp is quite different from what content creators do on other dApp. Everyone into literature is a content creator, but not all content creators are into literature.
Post Rating
Oh yeah, you do not upvote post on 1ramp, you rate it. Just the way apps are rated on Google Play Store, you rate posts from creatives.
They also haven't included a rating equivalent to a downvote on Steemit. To reduce spamming on 1ramp, there is a need to add an icon similar to a thumbs up (positive rating) and thumbs down (negative rating). Spammers deserve thumbs down. ;)
Conclusion
1ramp is an app to watch out for! It utilizes concepts that are completely new on Steem, the communities and the post rating feature. If the project continues at it's current growth rate, it is definitely going to win some Steem enthusiasts over and also attract completely new users to Steem.
Official links
• 1ramp
• 1ramp on Playstore
• 1ramp's Discord