Project Details
The project in which he participated with the translation (OWASP ZAP) is a security tool for web applications, in most of the words that translate or explain the commands or procedures to follow to know how to use this program. Specifically, in the part that I translated for this contribution, they mentioned the methods to be used in order to prevent or avoid as much damage as possible from an attacker in the data outputs of the application.
Links related to the translation
Source Language
English.
Translated Language
Spanish.
Number Of Words
1058 translated words in total (The file happened to be with 58% of the words translated to 65%).
Number of words translated on this contribution: 1058 words in total (The file went from having 11450 words translated to 12782 words).
Proofread Words
All words still pending...
Previous translation on the same project
Number of words translated on the project before this report (if any): 17635 words translated in seventeen contributions.
Before starting to translate the words in the file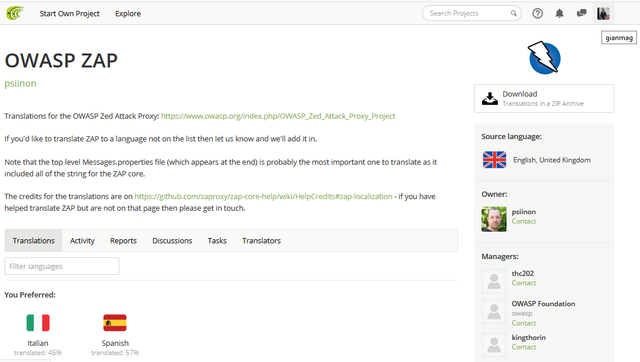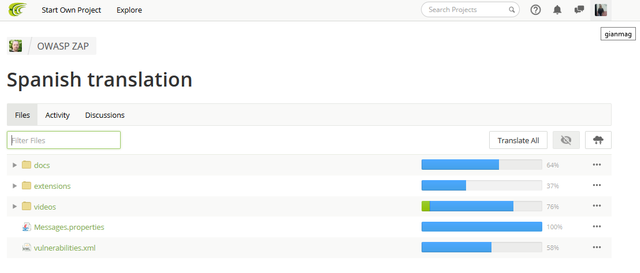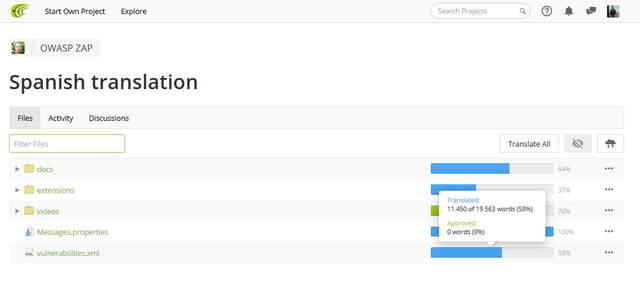 After finishing translating the words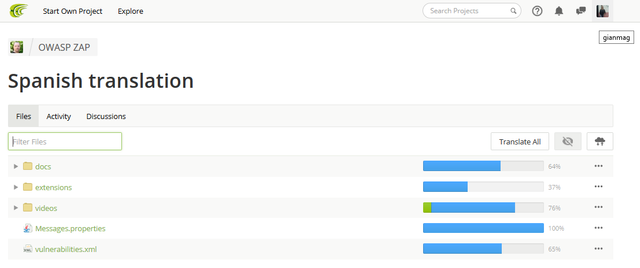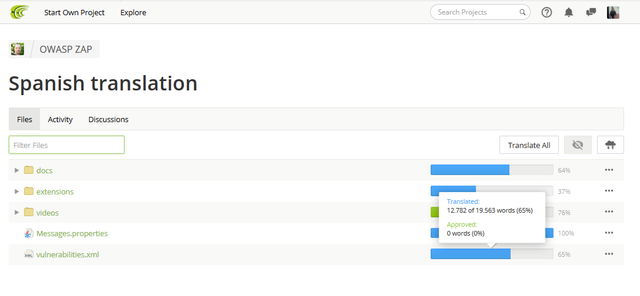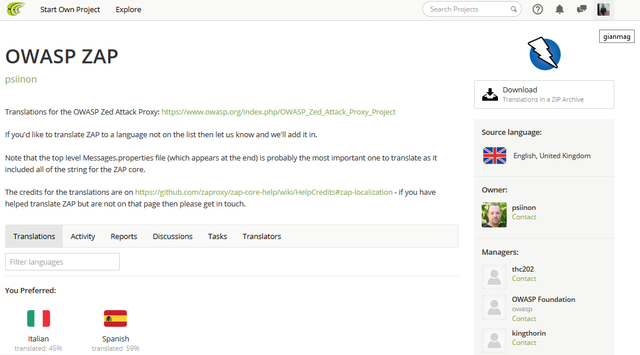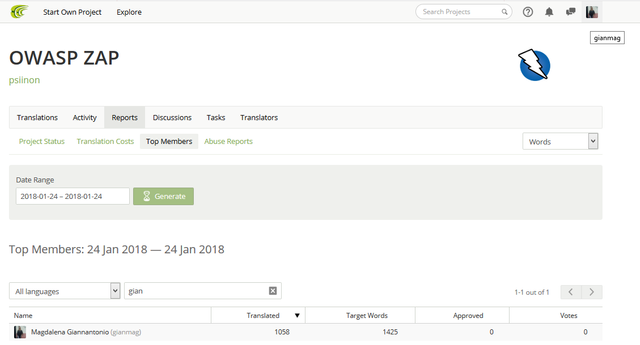 ---
Posted on Utopian.io - Rewarding Open Source Contributors
---