Project Details
The project in which he participated with the translation (OWASP ZAP) is a security tool for web applications, in most of the words that translate or explain the commands or procedures to follow to know how to use this program. Most of all they indicated in the part that I translated for this variation some ways in which the attackers can enter by means of some errors in the configurations of the chains of commandos and how they can avoid that these of apoderen dorma complete of all the dominion of the software .
Links related to the translation
Source Language
English.
Translated Language
Spanish.
Number Of Words
1057 translated words in total (The file happened to be with 46% of the words translated to 52%).
Number of words translated on this contribution: 1057 words in total (The file went from having 9075 words translated to 10200 words).
Proofread Words
All words still pending...
Previous translation on the same project
Number of words translated on the project before this report (if any): 15542 words translated in fifteen contributions.
Before starting to translate the words in the file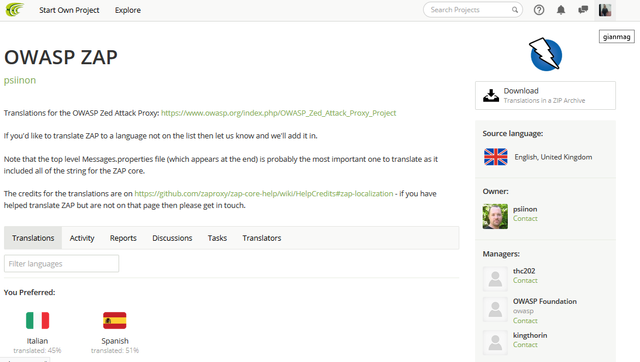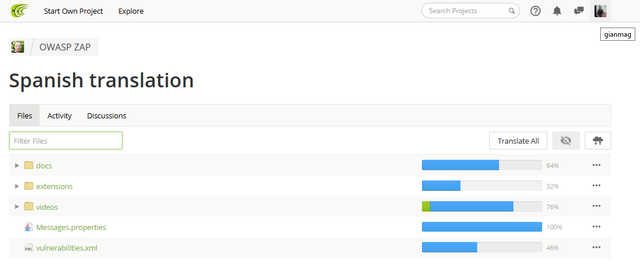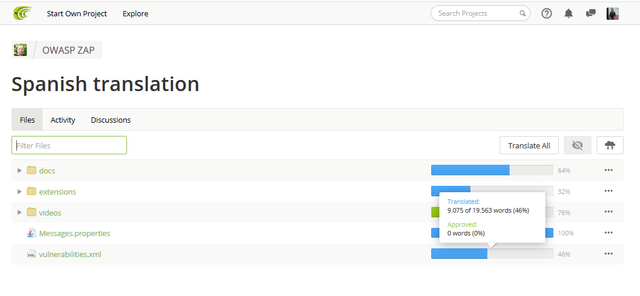 After finishing translating the words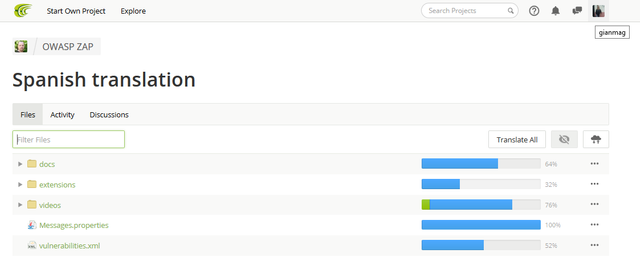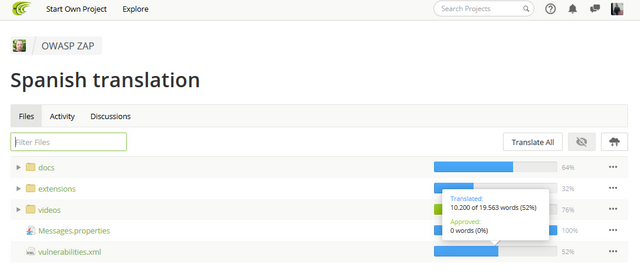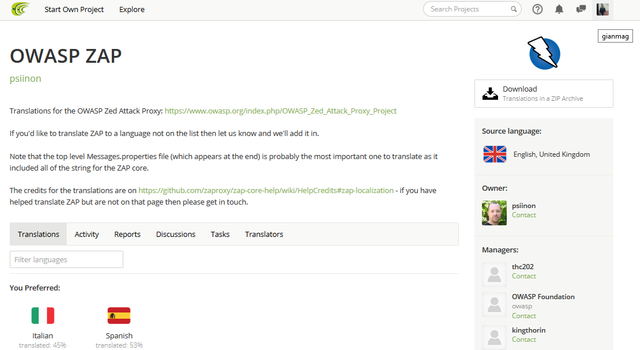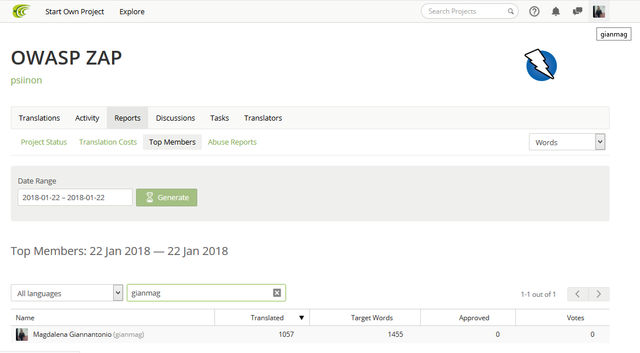 ---
Posted on Utopian.io - Rewarding Open Source Contributors
---