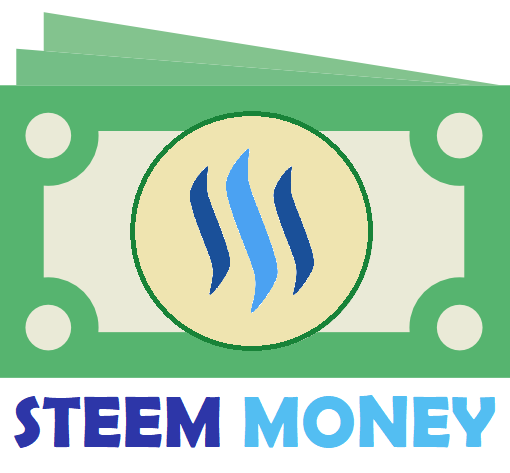 What is the project about?
Steem Money is an android application to view the current wallet balance, savings balance, unclaimed rewards and pending payouts of a Steemit user. This application helps us to view our wallet balance from time to time. And no hassle for us to enter a URL in our mobile browsers just to view our current payouts.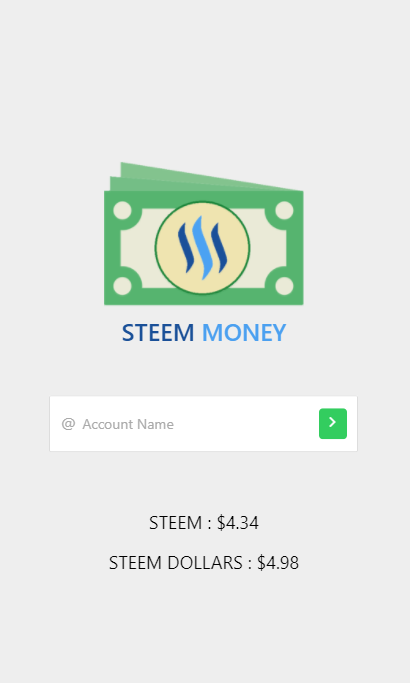 I also added the current Steem and SBD value so we will know when to make transactions.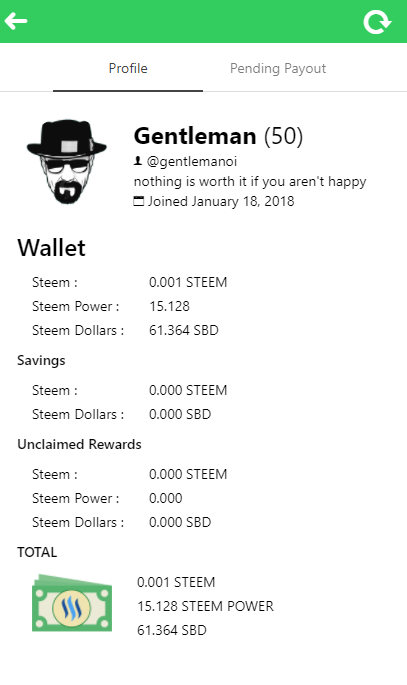 For pending payouts, this application will compute the minimum author's total rewards and the maximum curation rewards. This will also compute the total SBD from the author's rewards. and also the total wallet balance on the last payout date.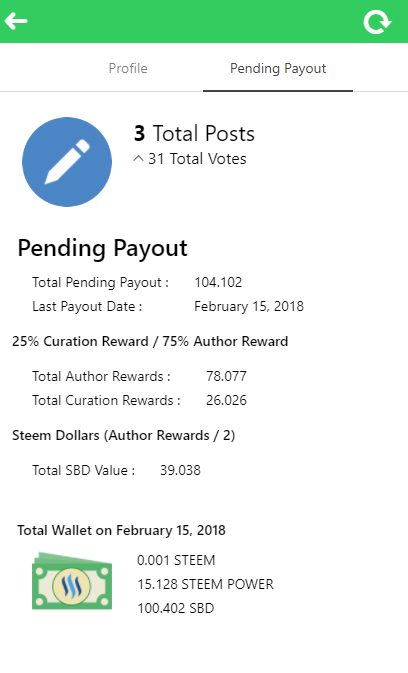 I will publish this project very soon on Play Store for a beta version.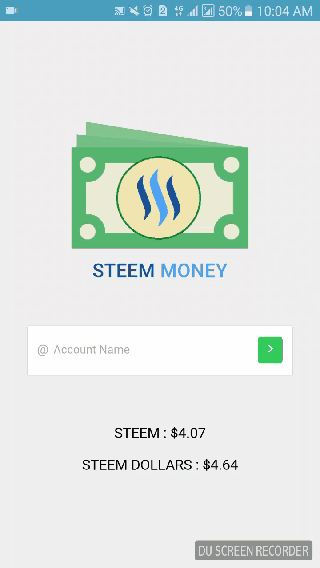 Technology Stack
Visual Studio 2017
VS Tools for Apache Cordova
Ionic v1 (JS, HTML, CSS)
Steem-js API
CoinMarketCap API
Roadmap
Login (to make transactions)
Convert wallet to any currency
How to contribute?
Just fork SteemMoney repository on Github.
If you have some comments or thoughts about this project just comment below.
Thank you so much!
---
Posted on Utopian.io - Rewarding Open Source Contributors
---