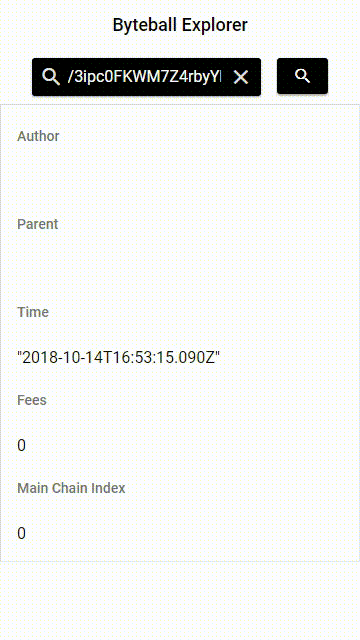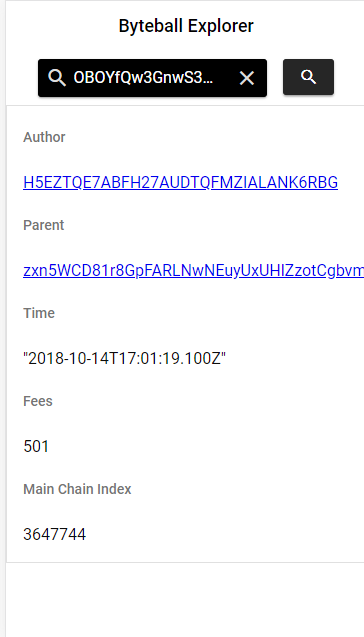 ---
What's this App:-
This is very first Byteball JS and Quasar App that returns Unit Details of byteball Explorer. The app is design to get a basic knowledge of how someone can interact with Byteball js from Quasar environment. The results are great and very easy to achieve.
How to use
Enter UnitId in search field.
Click search button.
The following results can be seen and the link is based on https://explorer.byteball.org/#<Unit_ID> or <Address>
Roadmap
If i can get results form steem names instead of long id's
If i can get every user's transaction listed like it's Blog.
Save view like original explorer.byteball.org uses for represent DAG.
Most of the above feature require headless node so i think it will be a long project and if i get some time i will work over it.
The project was supposed to be an experiment to make working of Byteball js and Quasar and now i am thinking it as whole different project :)
---
Github account url
Byteball js quick-start url
Quasar installation url