The VideoLan Client (VLC) is one of the oldest open source media players available. It was first developed in France by VideoLan project. The media player has just hit 3 billion downloads last month being January.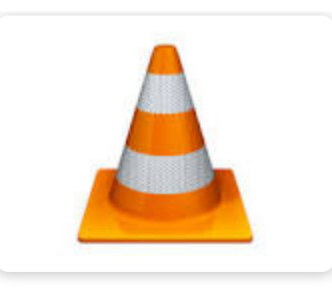 MY EXPERIENCE WITH VIDEOLAN CLIENT (VLC).
VideoLan Client is one of the media players that can run on many operating systems (OS). The operating systems includes Windows OS, Mac OS, Ubuntu, Linux, UNIX etc for computers, for phones we have the Android OS and the apple iOS.
FILES PLAYABLE BY VIDEOLAN CLIENT.
AUDIO FILE: I have noticed that VLC plays almost all the audio file formats available in the world. From my experience with Windows and andriod VLC apps, the audio file formats playable by VLC includes but not limited to the followings;
Waveform Audio file format (.wav).
MPEG-1 Audio Layer 3 file format (.mp3).
Windows Media Audio file format (.wma).
Ogg Vorbis format file (.ogg).
Musical Instrument Digital Interface file format (.midi).
Emblaze Audio file format (.ea).
Sun Audio file format (.au).
VideoLan Client media player also plays the Audio interchangeable file formats like (.aif, .aifc, .aiff), and so on. With VLC I can play any, or almost all audio file format on my computer system and smartphone
VIDEO FILE: Before I talk about my experience with VLC in terms of video files, I will like to also talk about the video file formats playable on VLC. The video file formats includes, but not limited to;
Flash Video format (.FLV).
Audio Video Interleave file format (.AVI).
Apple QuickTime Movie file format (.MOV).
Moving Pictures Expert Group-4 file format (.MP4).
Windows Media Video file format (.WMV).
Matroska Video format (.MKV).
3GP file format and so on.
VLC VIDEO FUNCTIONALITIES
PLAYBACK FUNCTION:
One of the important part of this playback function is the renderer option;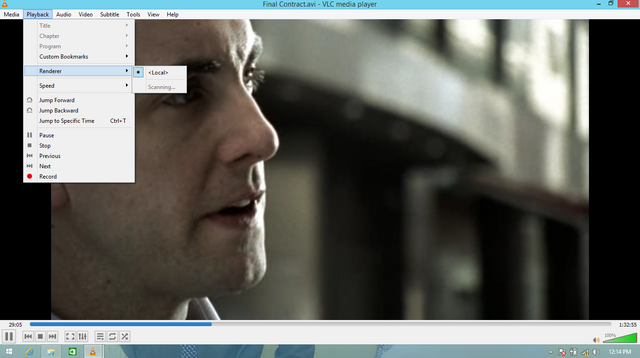 With this I can actually stream my audio files and video files from my computer to the Chromecast connected to my TV. Also I have the followings in the playback function;
With this I can record small video clips from a larger video file without compromising the quality of the original file. Also audio clips can also be recorded.
Here we have the faster, faster(fine), normal speed, slower(fine) and slower options. It also has the jump forward and jump backward options for easy seeking while watching videos or playing audios.
This helps me go exactly to a specific time in a long video or audio, just like in my DVD player it saves me the time to seek or fast forward.
Then also in the playback option I have the conventional play, stop, previous, and next options which also appear on the home screen.
MEDIA FUNCTION:
The media has a lot of functions it performs, from the media i can;
open multiple file.
open recent media, that is opening of files that I have played long time ago, VLC stores the location of those files here.
Open Disc: with this option I can load discs like DVD, Blu-ray, Audio CD and SVCD/VCD from my systems DVD ROM, once the disc is been loaded I can choose to play, stream or convert the disc. Streaming and conversion are discussed below;
Conversion: with this VLC function I can convert a DVD, Blu-ray, VCD and so on to other file formats like MP4, Webm, AVI and so many other format I want to.
Not only discs can be converted both file formats can be converted to other file formats, e.g converting a WMV+WMA (ASF) to MP4 or MKV.
Stream: In stream there are two types of stream here in VLC. We have the Open network stream, and the normal stream itself.
Open network stream: here I can stream video or play audio files by putting the URL of the video or audio file into the URL box provided here and then play from my VLC.
Normal stream: with this function I can stream both videos and audio file from my computer to my TV with the help of chromecast connected to my TV, or android TV. Though last month when I was trying this it gave me a little tough time to connect, but the secret is to make sure that both your computer and the Chromecast must be on the same local network, wired or wireless.
Video: This function has the;
Fullscreen option, Always fit windows option, set as wallpaper, zoom, aspect ratio with a lot of ratios available, crop option etc.
Take snapshot: With this function I can snap as many pictures as i want from videos playing on my computer.
TOOLS FUNCTION:
The tools functions has a lot of options which includes;
This includes;
audio effects: helps me set my equalizer, compressor, spatializer, stereo widener.
Video effects: this takes care of image adjust, sharpen, crop,colors, geometry and overlay.
Synchronization: This includes audio/video, subtitles/video synchronization, that is if i download another audio file or subtitle for a video file, this option helps me synchronize them. For example some movies maybe originally acted in a language say Spanish, I can download the English audio file of the movie and synchronize it with the video file.
Plugins and extensions: as an open source program, programmers can add up some functions to the media player here.
Customize interface: From here I can customize the main toolbar, time toolbar, advanced widget and full screen controller.
In summary VLC is a versatile media player with great functionalities which can also be added or improved by anyone owing to the fact that it's an open source project.
Github project repository https://github.com/videolan/vlc
Github repository https://github.com/augustinefrankliniyke