Marketing Utopian on Facebook: Phase 1 Complete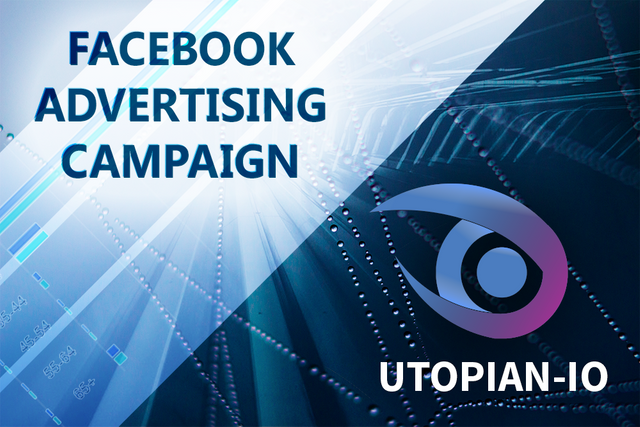 Almost 2 weeks into marketing Utopian on Facebook, spreading the word about open source and collaborative blockchain success!
As a quick catchup, here's what we've been doing to help push growth to Utopian and Steemit from other platforms. It began with running some ads bringing people to a Steemit post about Utopian — this campaign ran for almost 72 hours, with a second additional campaign added to help me understand more of the viewership. With the data collected from these first two rounds, I have now started a drilled down and targeted campaign.
This is the kind of work I really love to do, and I've worked out a full strategy on how I will be building up momentum as each round of campaigns gives me more insight into what's working. I'm working my way up to about five different campaigns, targeting a number of different countries and testing different ad copy, to get the most effective results.
So, after running the preliminary campaigns for three days, analysing the data, and creating a brand new one 9 days ago, we have seen the great results it brought in. But today we stopped that campaign and began a brand new one
Here are the final results from that campaign: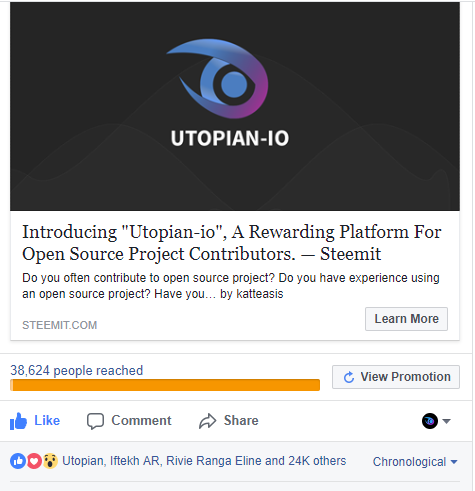 Let's dive in and explore all of the information from all Utopian campaign's after they have been running for nine days: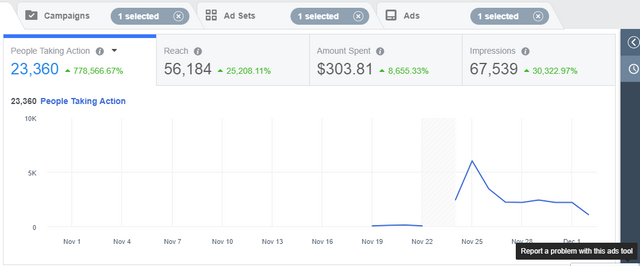 I'm loving the results, as the interaction has spiked sharply! This ad campaign has been shown to over 56000 people on Facebook. Out of that, there have been over 23000 actions, with the ad pointing to a specifically chosen Steemit post all about Utopian.

I have started another a brand new campaign today and it will drive Like's to the official Utopian Facebook page.I will post the results from that one here tomorrow
I'm pretty confident the interest in this project will keep rising, especially as I have more data to identify the best audiences to show the ads to.
The next big step will be to drive account sign ups.
Account creation will soon be available on Utopian.io, so we're only waiting on that... then we can begin pushing traffic directly to the project so they can sign up and get involved! Celebrating open source contributions created for all to use and innovate with by rewarding them with Steem is an exciting chance to give everyone a chance to share their work, and to develop technology for the people, by the people. I find this kind of marketing fascinating, so turning it towards a Steem blockchain growth initiative brings two of my passions together.
Next up is beginning to start placing ads on Linked-in. We're taking Utopian everywhere the innovators hang out! Full Steem ahead.
If you're on Facebook already, use your powers for good and check out the page there to give the project some off platform support... and don't forget to visit Utopian's Twitter account — that initiative is being run by @stellabelle, who is doing a wonderful job getting the word out about Utopian to thousands of little birdies.
And of course,make sure to visit Utopian on Facebook https://www.facebook.com/utopian.io/
That is,if you dare to leave Steemit :)
---
Posted on Utopian.io - Rewarding Open Source Contributors
---