StellarBot v0.0.8 has been released.
StellarBot is a making market robot. The strategy of the robot is to buy low and sell high until the set amount of coins' max configuration reached. The purpose of this robot is giving a FREE way for people to increase the liquidity of the Stellar.
Now, the v0.0.8 has been released.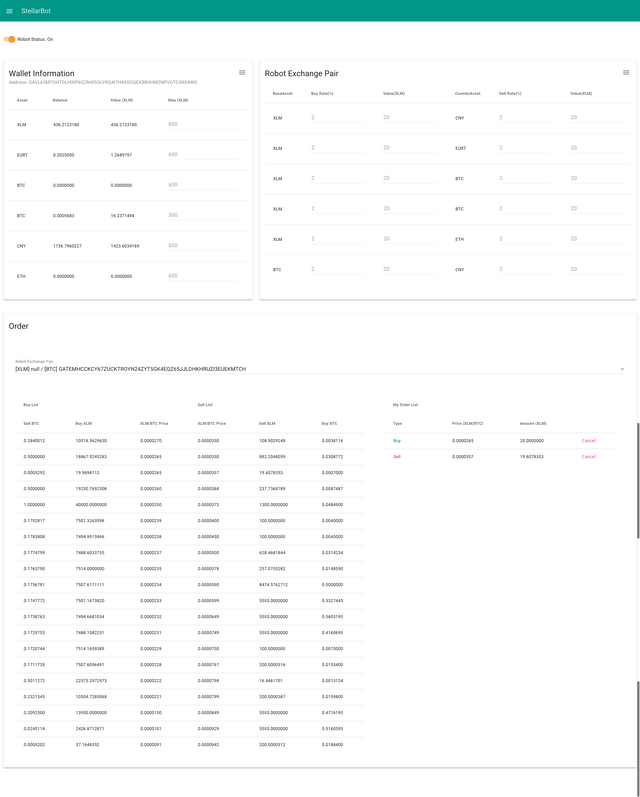 Bug Fixes
Fixed promise error when to make an order. [#3]
Fixed op_underfunded. [#4]
Fixed when adding trustline fails, loading animation cannot be closed. [#5]
New Features
Core code rewrite and optimization. (Important Update). [ccffd4b]
The purpose of rewriting the core code this time is to solve the confusion of the logic of the previous code and make the code run more stable.
Proof of work
https://github.com/ety001/stellar-bot/pull/6.
---
Posted on Utopian.io - Rewarding Open Source Contributors
---