This project aims to make R accessible to the Steem community by providing an easy interface to the data from the Steem Blockchain.
There is also another huge motivation for developing this package. The R community is a community of collaborating open source data scientists and analysts from all over the world. This package will provide this community with a rich, live, raw public datasource and this package will raise the awareness of Steem among this community.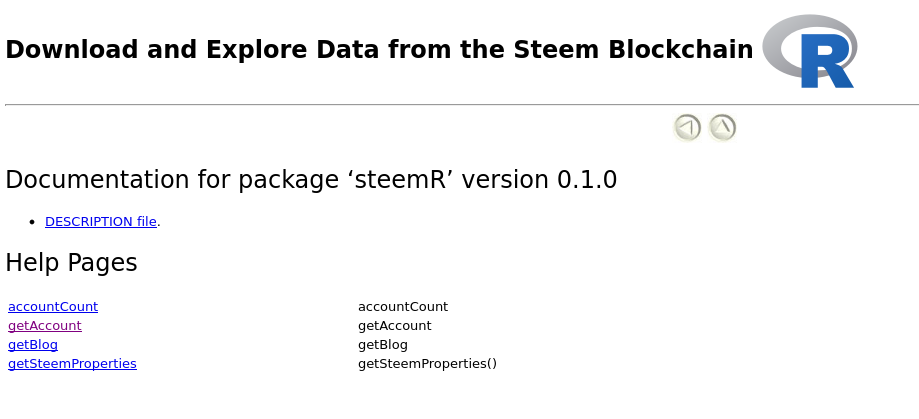 What is R?
R is a statistical programming language and environment that is widely used in academia and increasingly in production environments.
R is synonymous with well documented reproducible research which makes iteration and model refinement very transparent and robust.
You can use R for Machine Learning, for Data Manipulation but my favourite use of R is for the Powerful Graphic Capabilities that it provides.
---
steemR
(a data package for the R programming language)
Repository
The steemR package will be submitted to CRAN shortly but you can install it to your R environment via devtools from the development repo on github.
https://github.com/kharoof/steemR
If you like this project please star me on github.
What is the project about?
This project will provide an integration layer to retrieve data for analysis using the R programming language.
Data Analysts will be able to perform ad hoc queries and explore the Steem Blockchain, using this package, from within the R programming environment.

Technology Stack
R, Appbase. This package has been tested on linux and windows with base R and R Studio.

Roadmap
This project will incrementally add API calls that are available via the Appbase API however it does not aim to cover all of the available APIs calls. Any operation that takes time or involves streaming large amounts of the Steem Blockchain will not be implemented.

How to contribute?
My username on discord is @eroche#1620 and I welcome pull requests, suggestions and bugs for this project on github.
GitHub Account