Translated 1,197 words from English to Tagalog for MIUI AM- Part 1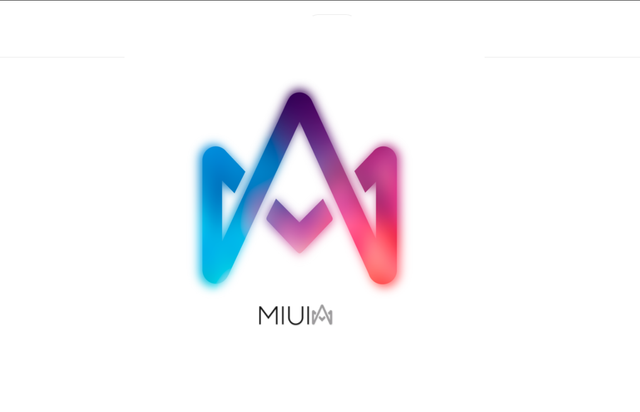 Project Details
MIUI.AM is a custom ROM aims to deliver seamless performance with even deeper optimizations that allows you to take full control of your device's performance.
Memory optimizations makes our ROM smooth and stable throughout the day.
Create your own style with over a thousand themes available at MIUI Theme Store. Download and install Third-party themes at any time.
With less bloatware your battery will keep up with your daily activities much longer.
MIUI.AM ROMs fully supports OTA updates. Download it on the go and install anytime, anywhere.
MIUI.AM ROMs supports most of main China ROM features on the Global base.
We use Global ROMs as base to our work, but Chinese-only devices also deserves our love! Our translation to over 20+ languages is entirely maintained by the community itself.
Links related to the translation
My Profile as a Translator
My activities on translation
Profile project Link
Github project repository link
Source Language
English
Translated Language
I have translated it in Tagalog Language. This project has 129 804 words translatable words. and it is now 0% (1, 197) words translated and 99% (128, 607) words waiting to be translated.
I have translated on the string Setting.apk under strings.xml: (0% - 4%)
Proof: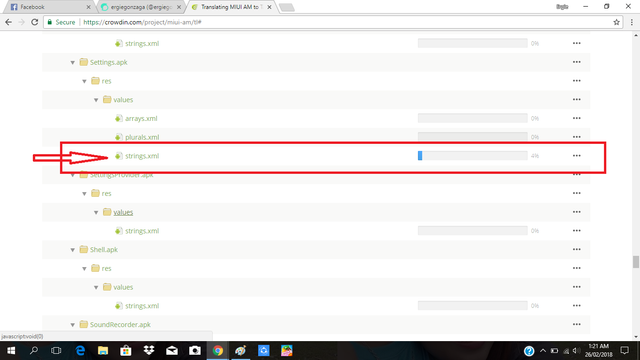 Number Of Words
Number of words translated on this contribution: 1, 197 words
Proof: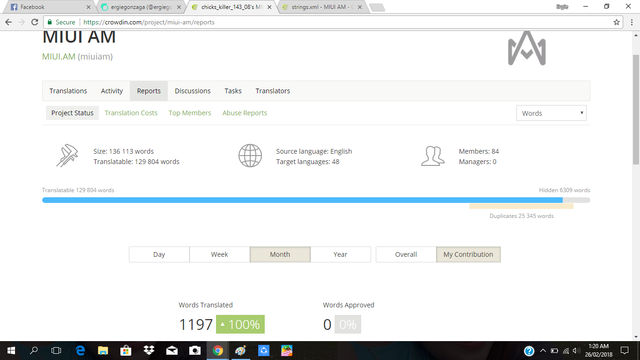 Proofread Words
No proofreads yet.
Proof of proofreader: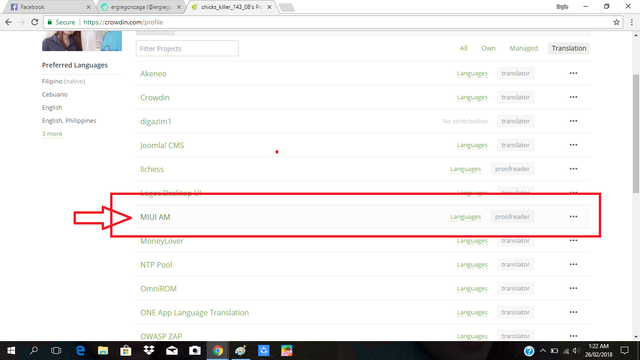 Previous translation on the same project
Number of words translated on the project before this report (if any): 0
This is my first contribution for this project.
---
Posted on Utopian.io - Rewarding Open Source Contributors
---