Feature Request - Add a Zoom in/out and Search Box for React.JS Documentation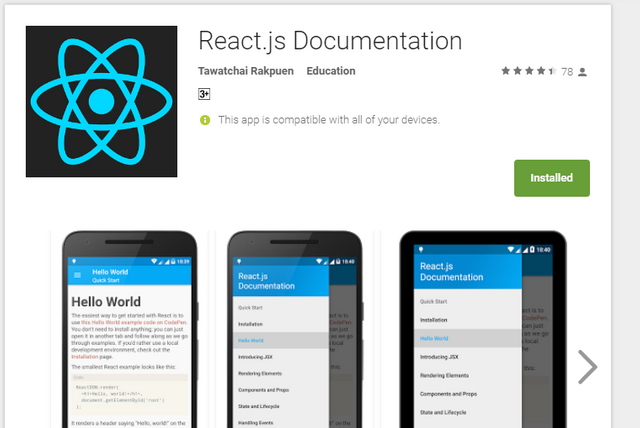 Components
React.js Documentation is an open-source JavaScript library for building user interfaces and sometimes styled React.js or ReactJS.
It is maintained by Facebook, Instagram and a community of individual developers and corporations.According to JavaScript analytics service Libscore, React is currently being used on the websites of Netflix, Imgur, Bleacher Report, Feedly, Airbnb, SeatGeek, HelloSign, Walmart, and others.
As of March 2016, React and React Native are Facebook's top two open-source projects by number of stars on GitHub, and React is the 5th most starred project of all time on GitHub.
Proposal
SUGGESTION #1:
I would like to suggest that this application has a zoom in/zoom out options especially when viewing codes because as I used this application some codes are too small to be visible to the eye.
SUGGESTION #2:
I would like to suggest search engine or search box for this application for the user so that it will be easy to search codes and topics upon using this application.
Mockups / Examples
SUGGESTION #1: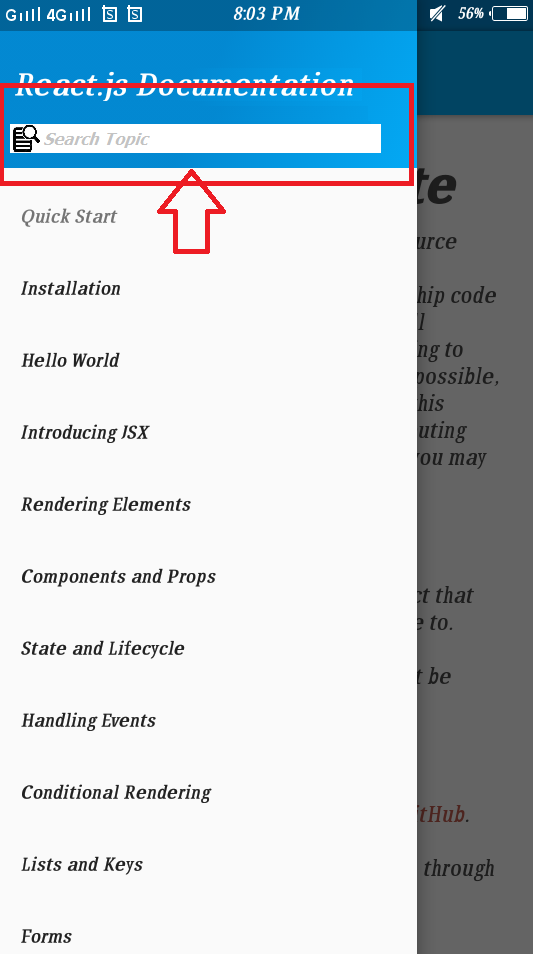 SUGGESTION #2: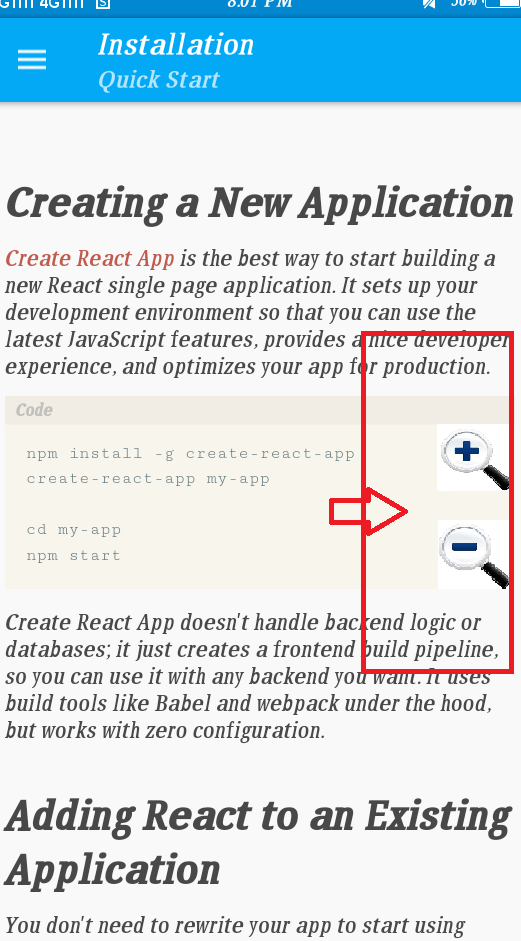 Benefits
SUGGESTION #1:
This would help the user upon using the application to magnify the codes so that he will be able to see the codes clearly. And this would also help the user which has eye disabilities which cannot clearly see small letters while using this application.
SUGGESTION #2:
This will help the user to easily find the codes or topics he want to see in this application since this application has a many topics and may sub topics so it would be nice if there is a search box so that user will just easily input keywords such as phrases or word to find what he wants.
Your contributor,
---
Posted on Utopian.io - Rewarding Open Source Contributors
---