Introduction of Grid view to cryptonews
Components
The Cryptonews app is an open source android news aggregation application that feeds users with news updates from their top cryptocurrency news blogs.
Proposal
The cryptonews app is surely useful for crypto enthusiasts. People already use it to streamline news they get updated on to only their most trusted news sites however the app view is restricted to a list of the news, this makes navigation quite difficult. I suggest the view is optimized to support both list and grid view so users can switch from one view to another as the navigate their favorite news on the feed.
Mockups / Examples
This an example of how the Switch from list to grid should look like.
Current View in app.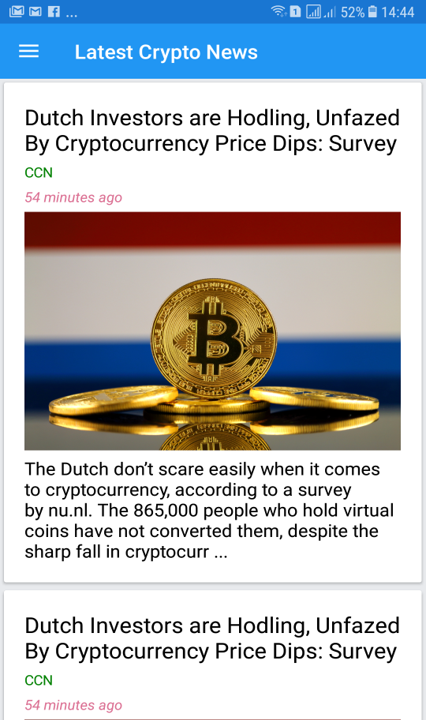 Introduction of Switch from list to grid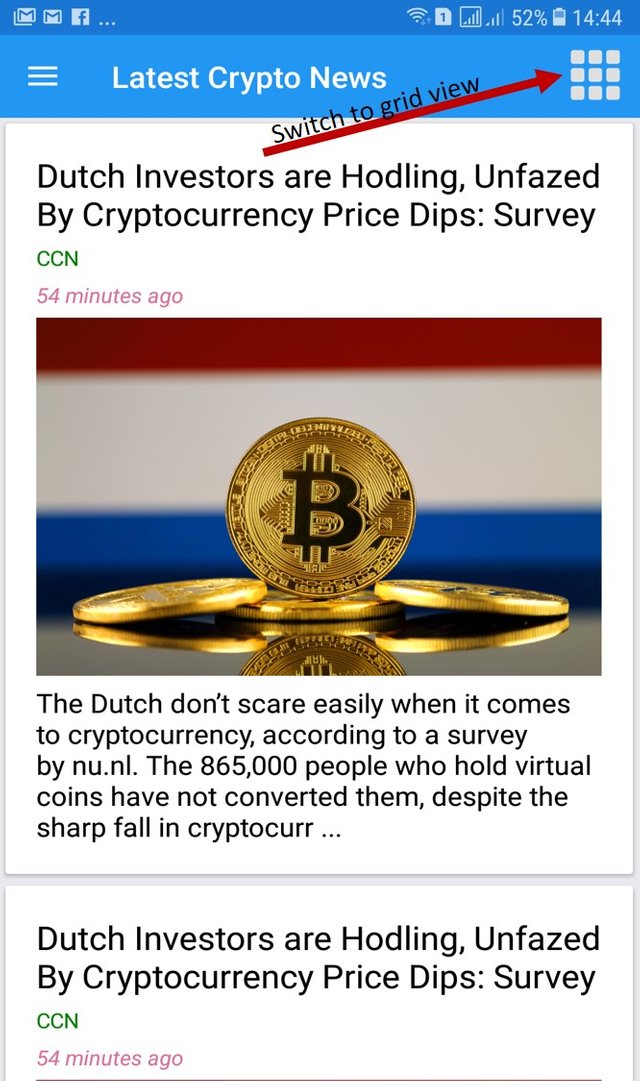 Grid view sample with option to switch back to former list view depending on user's preference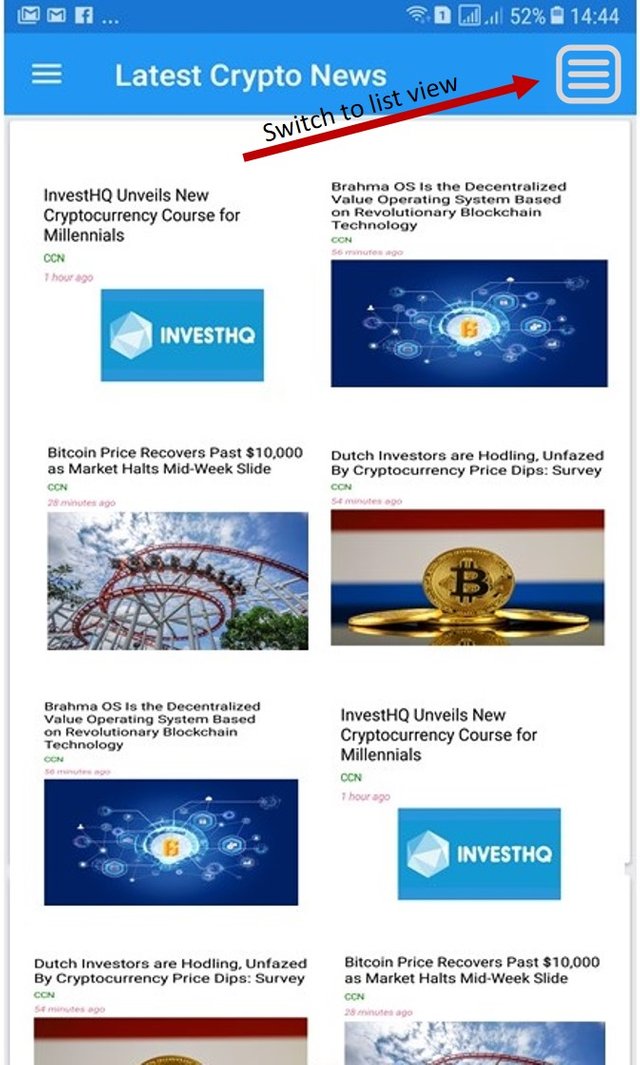 Benefits
The benefits of adding this feature;
Users are better able to navigate faster around the news feed

It also provides an improved user experience
---
Posted on Utopian.io - Rewarding Open Source Contributors
---