Today marks an historic day for the open source community on the Steem blockchain. Today Utopian became an officially registered business.
Earlier today I signed the company statute that makes Utopian.io a registered Italian SRLs, the equivalent of a LTD, under the registered business name Utopian Company SRLs.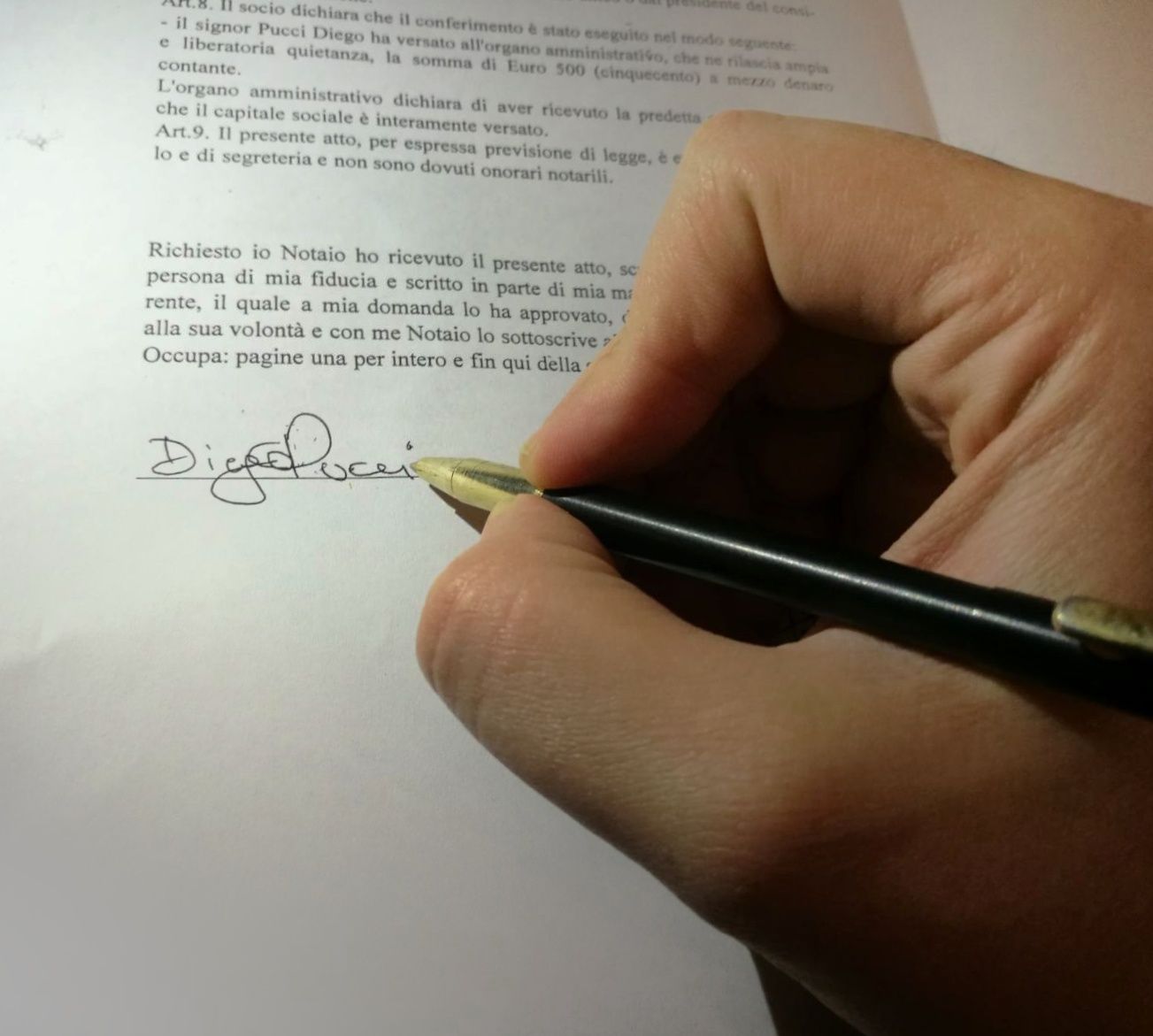 I signed the statute with a pen that holds special meaning to me and was owned by my father. I promised myself I will use it to sign the most important documents in my life. This is, without a doubt, one such paper of great significance.
Utopian Company Statute
Consultation, ideation and creation of online platforms and Open Source software solutions for public, personal, and corporate applications (blockchain and automation systems for the generation and management of virtual currencies); creation and management of online communities for the realisation and promotion of Open Source software and online platforms; software production; tech consulting.
Decentralisation
As a registered business, Utopian.io will comply with regulations for tax and employment management. With that, Utopian.io will continue to prioritize decentralisation, and the most platform-critical decisions will always be a result of open community discussion.
Lets Get Serious
Utopian.io aims to be the first global and meritocratic Open Source economy, and I believe Utopian.io is going to be the standard for rewarding Open Source contributions.
Seeking to empower both developers and the Steem ecosystem as a whole, our mission is to show investors how they can use the full power of Steem to bring amazing Open Source projects to life via Utopian. All that, while generating profits and realising business goals.
Registering Utopian as a business is not only proof of my own commitment to the platform, but also the result of massive support I've gotten in the 118 days ago - the day Utopian was born.
I would not be here, writing these lines, without the amazing team of moderators, developers, designers, supporters and investors. Thank you for your continued faith and support!
Let's Make Utopian Even Greater!
Sincerly, Diego Pucci (Utopian Company CEO)