You are viewing a single comment's thread from:
RE: Guide to Creating a Discord Auto Upvote Bot for MS Windows using Javascript
Hello @cloh76 thank you very much for this amazing contribution. Unfortunately there are few things before I can accept it in Utopian.
The repository is empty. Could you push some code there?
We have no witnesses in Utopian and referring to Steemit should be avoided (in order to avoid confusion). Could you remove those sentences from your text?
Banners are not allowed.
Steemit tag should be removed because this post is not really related to steemit and some bots may complain about this.
The above points are to ensure the quality of the contributions. I hope you understand. To edit this post go here https://utopian.io/utopian-io/@cloh76/guide-to-creating-a-discord-auto-upvote-bot-for-ms-windows-using-javascript click on Edit Post and let me know once done. I will then accept your contribution.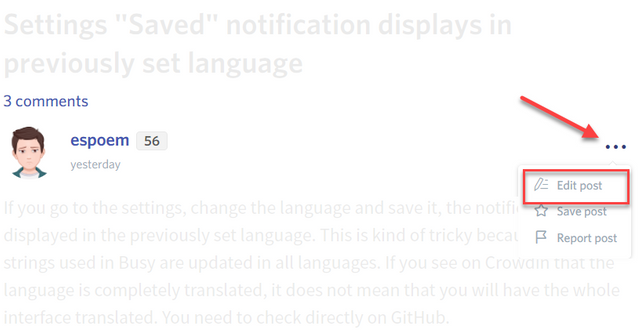 [utopian-moderator]