As previously announced Utopian is going through a full renovation, aimed at preserving our resources and to focus on building our product and our community.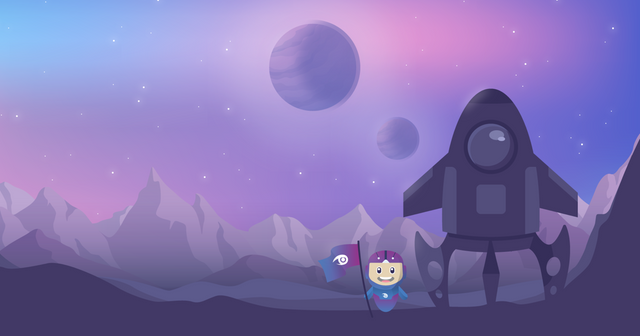 Utopian witness suspension
Utopian is currently ranked #6. In these recent days, we have had several technical issues on our main witness server, forcing us to switch to our backup server. Unfortunately, our backup has started having issues as well while we were working on upgrading the main one, with the result of hundreds of missed blocks. The witness is currently disabled. This is one of the unfortunate events we really didn't need at the moment, as we currently lack the resources to effectively manage the witness servers. We believe, for our own peace of mind, and to avoid giving unstable services to our beloved Steem blockchain, our best choice is to suspend the witness.
I would personally like to thank all the Steem stakeholders who have voted for our witness and helped us achieve such high rank. We will keep working on what our witness was always meant to achieve, to create the biggest community of ideators and creators around this blockchain.
It is my intention, once our product is released and running, to re-evaluate this decision and bring the Utopian witness back, with the proper resources, time and budget to provide a working service.
I would also like to use this opportunity to nominate witnesses which I believe should have a higher rank:
Suspension of the delegation incentives
If you are currently delegating to Utopian and haven't opted out from the delegation rewards, you may have noticed that the incentives are delivered less and less frequently. Utopian is one of the first initiatives returning incentives to delegators, as when our PoC was live, the beneficiaries rewards were covering the expense fully. Since when the PoC was disabled, it became harder and harder for us to sustain the costs of these incentives. A few days ago, we have lost 1M delegation from @freedom, with the result that our curation rewards are way smaller. @Freedom has, however, donated the liquid budget we were looking for, to complete our platform and move forward.
With the suspension of the witness and due to the lower curation rewards, Utopian will stop returning delegation incentives, until further notice.
We hope, however, that our delegators will consider keeping their stake delegated to us, as we use it to reward many of the open source dapps built on the Steem blockchain, which provides a less direct benefit to your stake, but definitely a longer-term one.
We want you!
Since when Utopian turned from a sole-man mission to an organization, the expenses have grown exponentially to support the work of our team. After the market has crashed, It was not sustainable for us to keep the same expenses on-going. I am proud to say that most of our team has stayed, despite the different expectations. However, that has produced less reliability and availability, that is totally understandable but not appropriate for the growth of our startup or any startup in general.
Utopian wants to grow our team back and focus on the right skills we need at this time. We are looking for the best professionals to join our company and receive a portion of it based on the value they can really provide. If you see yourself fitting in any of the descriptions below and you want to be part of a startup adventure, knowing that your efforts won't be rewarded in the short term but may give you great long-term ones, then feel free to contact us at [email protected]
Full-stack developer: If you are passionate about developing innovative technologies and you want to be part of an organization that aims to disrupt the open source ecosystem; if you have at least 5 years of experience in building front-end and back-end solutions, using React.js, Vue.js, Node.js, MongoDB or similar solutions; if you have time to dedicate to the great efforts a startup as Utopian requires, then you are the professional we are looking for. Contact us at [email protected] and provide your CV and tell us why you are the best fit for this position.

Marketing and sales: If you have a unique blend of strategic, operational and sales skills; if you love numbers and are obsessed by the implementation, test, delivery, and optimization of marketing campaigns, online and offline; if you are a ninja with Adform, Adwords, Google Analytics, Tag Manager and Facebook, Twitter and Linkedin ads; if you know what open source is and the benefits and complexities of the ecosystem; if you want to be part of a startup with a great vision, then you are the best candidate for driving the growth of Utopian. Contact us at [email protected] and provide your CV and tell us why you are the best fit for this position.
Shifting our focus
As you may have realized by reading this update, we are moving our focus, lowering the efforts required for activities that are not critical for our mission at this moment and cutting the expenses at the minimum, so we can use our budget for what it is going to be most beneficial in the long-term.
We don't aim to build only the codebase of our platform but to build and grow our community, which is the foundation of our mission.
Our budget will be used for the following activities:
Complete the development of our product.

Improve the activities which have the highest potential to bring more open source enthusiasts around. These include: the FOSSHub and IdeaHub online radio shows and podcasts, which are getting a budget to:

A. Improve the format
B. Advertise on social media to grow our audience
C. Invite relevant guests from the open source ecosystem, to grow awareness, and bring more builders to look at the many amazing opportunities offered by Utopian and Steem.
We believe that growing our community while we build our product is critical to offer our services to the widest audience possible as well as to receive valuable user feedback, so much fundamental to everything we have ever accomplished.
Thank you