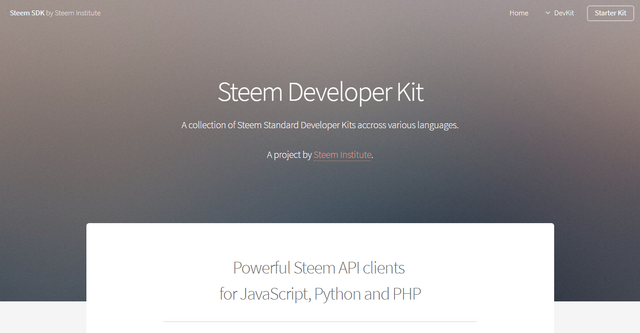 Steem SDK is an attempt to build a library of the necessary Steem developer kits across various languages. In the coming months, we will further upgrade the site to offer more products and services for Steem developers.
Steem SDK
SDK List
For the moment, Steem SDK only lists the most popular developer kits for Steem. Listing adheres to the following categorizations: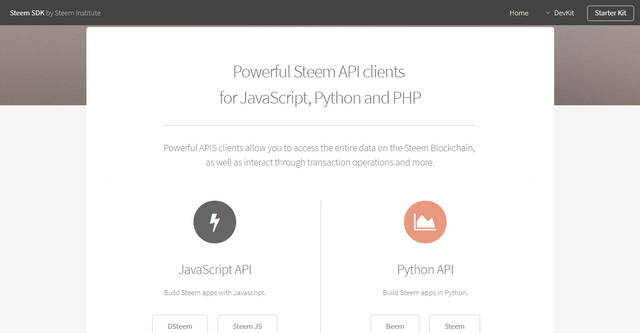 More on the way
In the coming months, we intend to upgrade the site to offer more service to Steem developers.
Contributions are welcome
More listing needed
You can contribute by updating the information on the site, or managing your listing. If your SDK or any other SDK you know is missing, kindly consider listing it. If you find any inaccurate information, consider editing it.
Maintainers wanted
If you are interested in maintaining the project, kindly join our Discord channel and make your request know. As at now all compensations for contributors is via Utopian.io.
Sub-domain is available
*.steemsdk.com subdomains are available for all SDK project owners who would be interested in hosting their projects on the Steem SDK subdomain.
Kindly join the channel and make your request for your subdomain. Sub-domains are free, and we would be honored to have you use it.
Project resources
Github repo: https://github.com/steem-sdk/www
Website: https://steemsdk.com/
Project: https://www.peerquery.com/project/9-HysJbX-
Chat: https://discord.gg/xeSnGc8
---
Published on Peer Query - Blockchain-powered p2p collaboration.