Music Downloader: One Of The Best YouTube Companion
Repository:
https://github.com/AndreaCioccarelli/MusicDownloader
Technological innovations and advancements are some of the reasons that I am always grateful to be alive in this era. I sometimes imagine how life was 200 years ago. One of the things that make our generation successful is the sharing of knowledge, ideas, gossips, and events online through videos. There are so many platforms that enable users to share and watch videos. The most popular one remains YouTube.com.
The platform has an extensive database of videos in almost every aspect of life. Students can visit the platform for tutorials, movie lovers can stream movies from the platform, and music lovers can watch their favorite artist music videos without getting to pay a dime for it. The comedy and other aspects are not left out in this massive database. I often listen to the morning news from my favorite YouTube news channel every day. YouTube itself has become a marketing avenue for interested marketers to use for their personal and business growth.
The incredible part of the platform is the daily real-life solutions that are available there. For example, I woke up two days ago to find out that my kitchen washing zinc was blocked and the dirty water was stuck there. I didn't know any plumber around, and the offensive odor was already oozing out of place. All I did was to type in my problem into the youtube search box, and a lot of possible solution videos popped up. I patiently went through them, applied all the steps judiciously, and found my kitchen zinc flowing again. It did not just help me with the offensive odor but also helped me save money.
The Problem
Despite its numerous advantages, there's a significant challenge that we users from this part of the world face. Here, data is a luxury, and that's why people still use free facebook. Apart from the cost of data, most places have a weak internet connection, and therefore, they can't stream comfortably on the platform. What if there was an option to download whenever the person has access to a good internet connection? What if I needed the Mp3 version of the video to save data and space? And what if my whole classmates depend on that video because they can't afford it?.
YouTube tried to address these issues by inventing the downloader on some selected videos which last for 30 days but sadly, that is not good enough.
Luckily there are third-party applications that attempt to solve this problem, and this post is about one of the best that I have come across. This application is commonly called Music Downloader.
What is Music Downloader
I may define music downloader as an android application that enables its users to access videos on the youtube database with options to watch, convert to mp3, download to a device and perform other cool functions which are not available on the main youtube application.
How to Set up and get Started
The Music downloader application remains one of the easiest to operate application that I have come across. Follow the steps below to get started
Visit the Bin folder HERE to download the app.

Launch the application after a successful installation.

A permission request to access your device storage will pop up, accept it as shown below.


You will be directed to their clean homepage where you will see the search box for all your searches as shown below.

Congratulations, you are now set for one of your best experience.
How to stream and download YouTube videos
Follow the following simple steps to stream and download your desired videos.
Input your desire video name in the search box and click the 'go' button, as shown below.


A list of available results that match the search will come out.


Click on your desired video

A list of commands will appear which. These commands include play video, download mp3, download mp4, add to the checklist, open on youtube, open channel, copy the link, and the share option. Choose anyone that best describes your intentions.

Components and features
This excellent application has so many nice features that I can't overlook. Some of them include:
Simple user interface
I hate when an application comes with too many distractions. The music downloader application is the most straight forward app that I have ever seen. All you see on the home screen is the search button. Thereby making it easy for anyone to go straight to the point without any side distractions.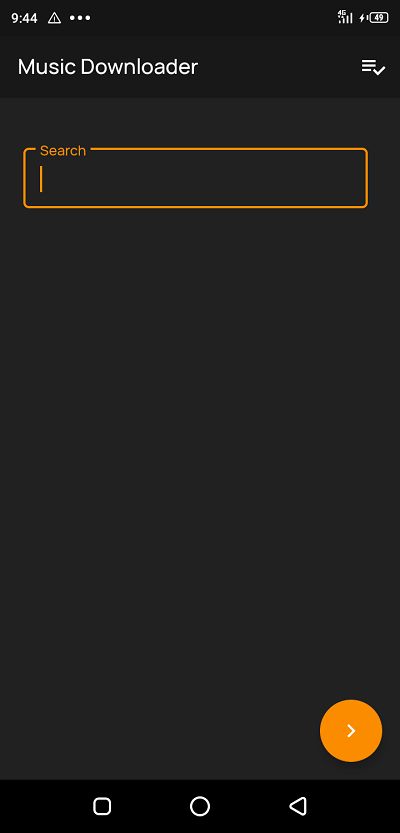 This is helpful to students who might want to study and needs that 100% concentration. While using youtube, I always end up watching Christiano Ronaldo's video instead of focusing on my mission because it is still on the homepage staring at me.
Checklist and multiple downloads
This feature is a significant boost to me because it helps me arrange all my videos in one place. Like when I needed to fix my kitchen basin, I made use of this feature to select related tutorials that I needed quickly.
Another fantastic thing about the checklist is that I was able to add videos by merely touching it for about 2 seconds. I did not need to go through any extra stress than that.
I also enjoyed using the batch download feature, which enables users to download all the videos on the checklist at once.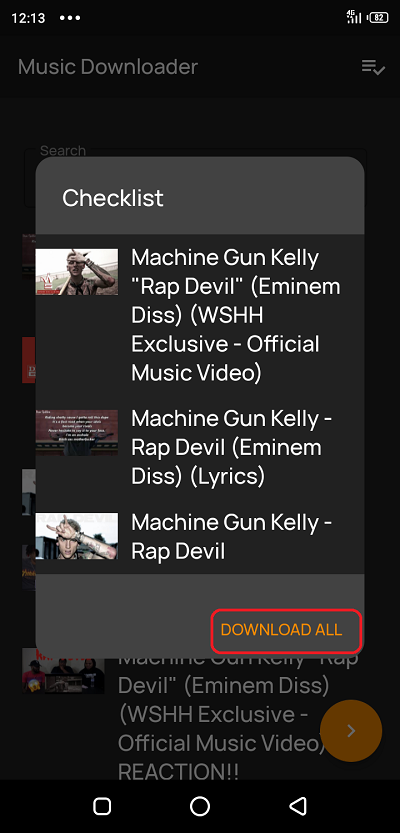 This makes it easy to source the videos, select the videos, and effortlessly download the videos.
Link detector
This makes it super easy for me to search for videos. Whenever I see a video that I want to download, all I do is to copy the video URL. The application will automatically identify the link from my clipboard and open it once I am in the app. Special kudos to the developers for this excellent addition.
Other features
Other features of this application include:
The ability of the application at your request to direct the video to be played through the custom YouTube application.
The ability of users to share a particular video from the application to their handles.
The ability of users to visit the channel that posted the video through the YouTube Application.
The ability of the users to copy video links to their clipboard.
Advantage
The main advantage of this application over other similar application is the ability to stream videos, download videos in mp4, convert, and also download in Mp3. It is combining the work of different apps.
Disadvantages
In the course of using the application, I noticed that I could not stream my videos in full screen. Some videos need to be seen on full display, especially when it requires details that are written on the screen.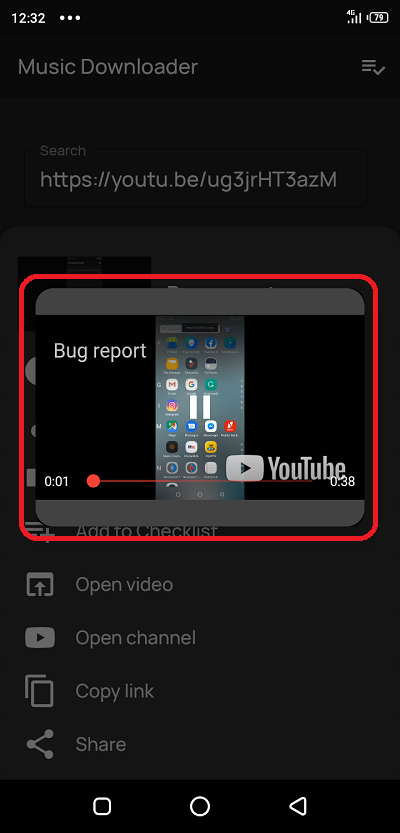 This is a significant disadvantage.
Another disadvantage is that I was not able to adjust the quality of the videos I streamed. That means I was forced to watch at the quality they gave me.
The third disadvantage is the inability of the users to sort videos in the search results. Imagine looking for a recent highlight of Manchester United vs. Chelsea, these two teams have played each other for years, and lots of highlights are available online. With the YouTube application, I could sort for the videos uploaded in the last 24 hours while that is not obtainable in the music downloader.
Comparison with YouTube
In terms of streaming, the youtube application is better as it offers more functionalities that make streaming fun. For example, the ability to adjust your streaming quality and viewing your video on a full screen is a significant advantage.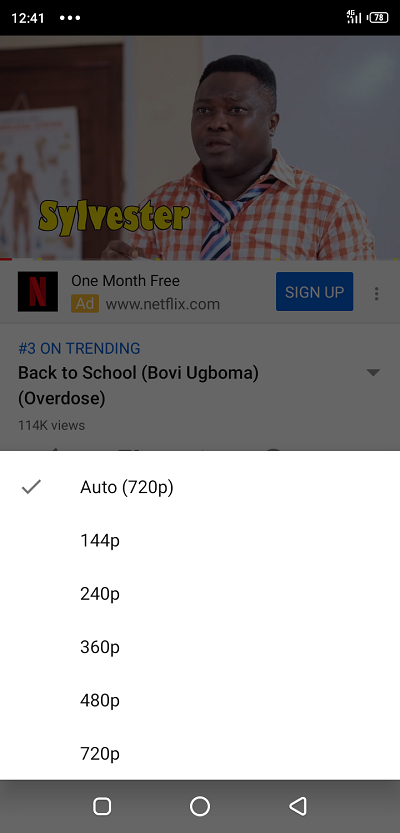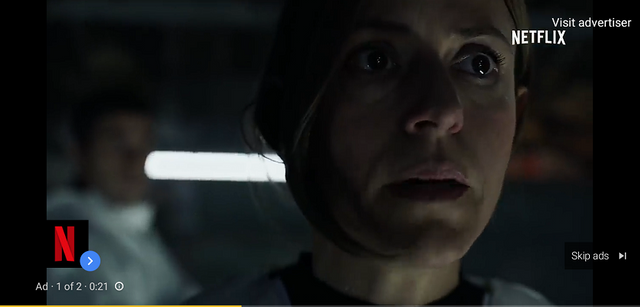 In terms of downloading and converting, the Music Downloader tops the list as it performs better than youtube. Youtube can't even convert to mp3 for downloads.
I still believe you can comfortably use both of them, depending on your needs.
Project Updates
This project is actively being maintained, and a lot of new features are currently being put in place.
Since its inception in August 2018, The project as seen a total of 14 different release. These releases show the zeal of the team to giving its users a cool bug-free application.
The last commit to the recent release was a bug fix which took place on June 20th and was done by the project owner which goes by the GitHub username of AndreaCioccarelli.
The latest release, however, comes with some significant bugs which I have been kind enough to report them on GitHub for the project owner to evaluate.
Here is a link to the release page.
Conclusion
The Music Downloader remains one of the best multipurpose application out there. I think the name should be changed to media downloader because it does more than just downloading music.
Resources
I wrote this post and all its contents based on my experience, research, knowledge, and personal use of the Music Downloader platform.
Most images are from my usage screenshots, and I provided links to all external images where applicable.