Koler: One Of The Safest Call Application
Repository:
https://github.com/Chooloo/call_manage
This current generation should be grateful that technology came to their rescue. A few decades ago, there was nothing like a mobile phone. The people back then failed to experience the comfort that comes with having a mobile phone. I sometimes imagine how I would have coped with my family if I had come in that era. Childhood would have been so stressful since the older adults would have to send you on several errands. Most of those errands would have been avoided if they had a faster means of communication back then. Maybe that's one of the reasons that makes me feel happy to be in this generation.
Since its inception, the mobile phone has been a medium of communication and information transfer from one end to the other. It has proven to be a faster means of communication and has successfully benched post mail in terms of speed. People appreciated the innovation and the adoption led to further development by the tech industries. When we were still praising them for the mobile phone, the tech industry gave us what they called a smartphone. The smartphone came with enhanced features, although it always delivered on its primary responsibility of acting as a means of communication.
We expect a lot more changes in years to come but until then, let's enjoy the ones we have.
I firmly believe that everyone with a smartphone should not just use the phone aspect of it but also include the Smart aspect of it. That's the main reason why I take out time to try new apps and features on my smartphone. This blog post is about one of those apps I tried and ended up falling in love with. This excellent application is known as the Koler Android App.
What is the Koler Android App
I may define the Koler android app as an application that provides an enhanced environment for users to dial numbers, view contacts, check call logs, make calls, and receive calls.
The developer defines it as "A uniquely stylized phone app, designed with the user in mind. Believe us. We want to make it good; we use it ourselves. It's for Android."
Whichever definition you want to go with is fine by me as long as you get the idea behind the application.
How to set up and get started
The Koler android app is not in any way challenging to set up. Follow the steps below to get started.
Visit the google play store HERE to download the application.

Launch the application after a successful installation.

The changelog will pop up, read, and click 'ok' as shown below.


That's all you need to enjoy this excellent application.
Components and features
Certain features made me fall in love with this application, and below are some of them:
Biometrics Security
If you are active in the cryptocurrency world, you will agree with me on the high importance of security.
I never knew it was possible to attend this high level of security in my calls, messages, and call logs. All that changed the day I started using Koler. With Koler, I was able to activate the biometric feature and use it to my advantage. This means nobody could check my call logs, my contacts, or even answer my calls. The fantastic part is that my fingerprint is needed before I can answer an incoming call.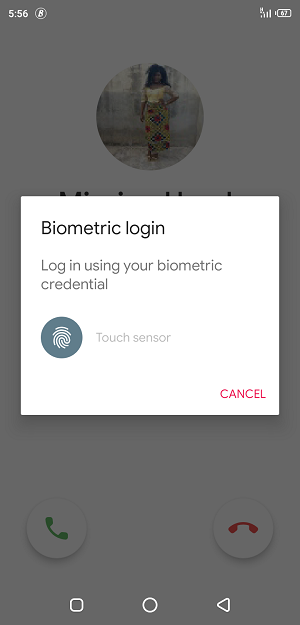 It has a way of making me feel secure. I can comfortably leave my phone with anyone knowing fully well that all my calls and contacts are in safe hands.
I found out that making Koler the default call app made a big difference for me.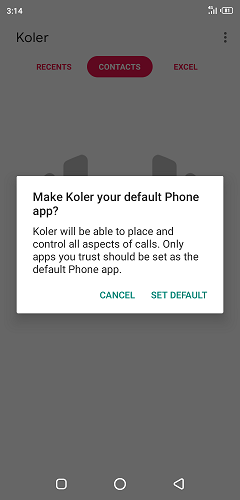 Simple user interface and beautiful themes
I get easily distracted, and that's why I always fall in love with apps that go straight to the point.
The user interface is sleek enough to earn my love. It is simple, straightforward, and easy to navigate. The buttons are visible for users to see and engage.
The availability of different types of themes makes customization better. I tend to love it when I am allowed to use my favorite colors in apps, and that is one thing that the Koler application offers me.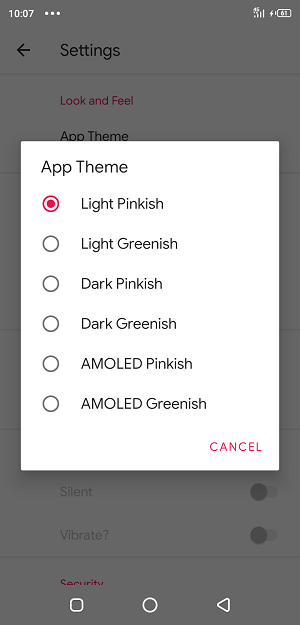 Import contacts from a spreadsheet
This feature is useful to people that need to use contacts from a spreadsheet. With just a few clicks, users can comfortably import their desire contacts.
However, you have to grant the application access to your photos, media and files on your device.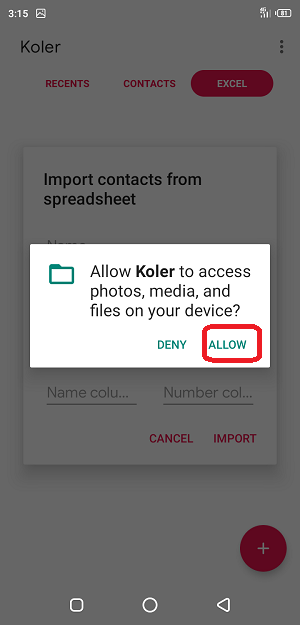 Call Timer
This is a unique feature that I got to know recently. It enabled me to choose how long the phone should ring before it answered automatically and also select how long the phone will ring before automatically ending the call. This feature is a cool and rare one.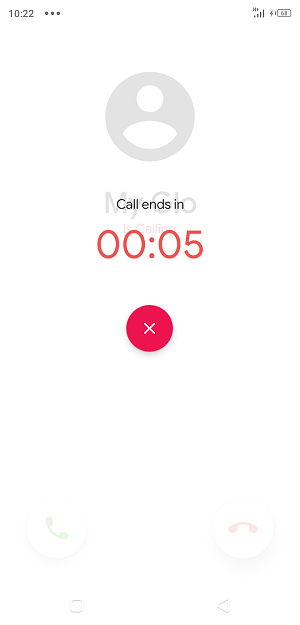 Advantage
The main advantage of the Koler application over other call application is the security feature. A lot of other apps, including my stock call application, lacks the biometric feature, and that can expose you and your contacts to potential threats. But such risks are not there when you are using the Koler apps. All you have to worry about is keeping your finger safe.
Disadvantages
The main disadvantage of this application, in my perspective, is the fact that it lacks some essential contact saving ability. Despite my prolonged usage, I still have to switch to the inbuilt call app to save contacts or import from sim cards.
Another disadvantage that I have noticed is the fact that it shows an incorrect call duration. Call durations should start when the other party actually picks up the phone and not when the caller dials the number.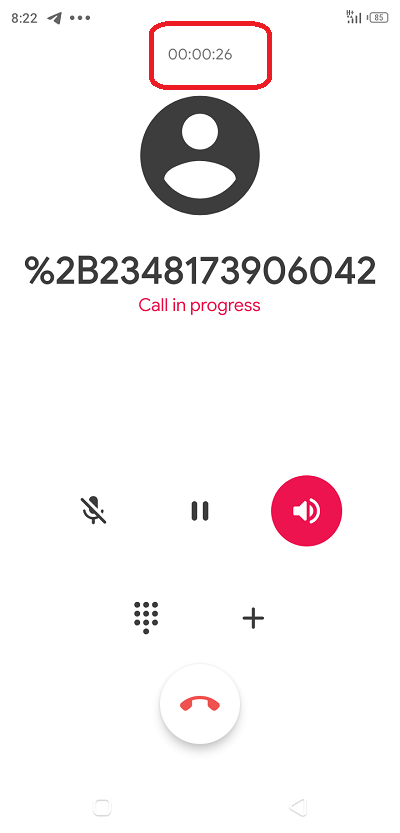 Comparison with the custom call app
Putting the two apps side by side, you will see that they both did well even though I will prefer the Koler app because of the biometric feature.
The Koler application tops the custom call app in terms of a better User interface, security, and customization.
But when it comes to some basic stuff like importing contacts from sd card, sim or Gmail, then give it to the custom call app.
Saving a contact is so much more comfortable with the custom call application, as shown below.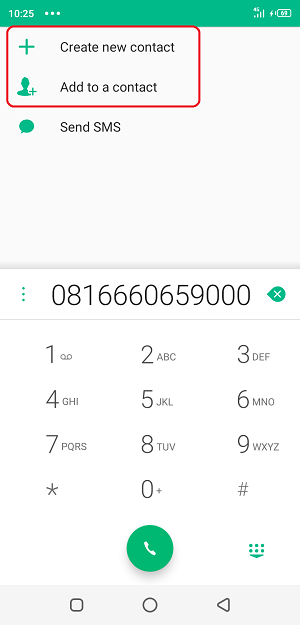 but notice that such options don't exist in the Koler application as shown below.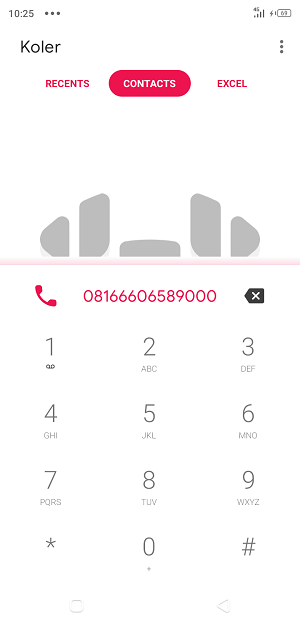 Project Updates
The team is actively maintaining the project, and we can see this by their activities on GitHub.
They've been several releases so far, and most of them are necessitated by the need to give users a cool and bug-free application.
The last commit to the repo was done 12 days ago by a GitHub user with the name NuclearHandhi.
The latest release came 22days ago and came with some significant bugs which I have been kind enough to report them on GitHub for the project owner to evaluate.
Here is a link to the release page.
Conclusion
The Koler android application is a deal breaker for me. However, it would be better when the developers do something about the above-stated contact saving issues. With that my custom call app will be disabled for good.
Resources
I wrote this post and all its contents based on my experience, research, knowledge, and personal use of the Koler Android Application.
Most images are from my usage screenshots, and I provided links to all external images where applicable.