Repositories
Github Repository, Crowdin Repository
Project Details
Node.js is an open-source, cross-platform JavaScript run-time environment that executes JavaScript code outside of a browser. Typically, JavaScript is used primarily for client-side scripting, in which scripts written in JavaScript are embedded in a webpage's HTML and run client-side by a JavaScript engine in the user's web browser. Node.js lets developers use JavaScript to write Command Line tools and for server-side scripting—running scripts server-side to produce dynamic web page content before the page is sent to the user's web browser. Consequently, Node.js represents a "JavaScript everywhere" paradigm, unifying web application development around a single programming language, rather than different languages for server side and client side scripts.
Node.js® is a JavaScript runtime built on Google Chrome's V8 JavaScript engine and it can already run on Windows, Linux, OS X, Sun OS, and the list goes on.
Also, I should note that Node.js is around 1 million words. Yeah! I need moar! MOAAAAR! *(Or a MOAB [Mother of all Bombs], to end this xD ) *
Sources: Wikipedia/Node.js & Node.js Official Website
---
Contribution Details
Translation Overview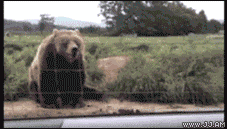 This calls for a celebration! We have reached 1%, I repeat, we have reached 1%! Here's to another decade of work! Haha
I got excited in this part as we got a little bit over 10k words, and 1%. I know, I already said that but I'm so excited (oh, I said that too! Imagine how excited I am!)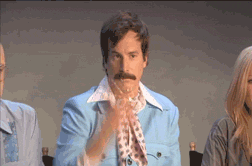 Project Overview
As I've already told you, Node.js is a little bit over 1 million words. There were little-to-none translated strings, and they are all in the _toc.md file. I'm not going to touch this, until the end (yeap, in half a decade). The project is actually much tougher than I thought, and I'm using all the help I can, from Greek textbooks about programming etc. You see, even though I am a developer, in College we were not taught all the Greek terms (as they are mostly Stupid & Idiotic), but other classes did learn them.
I'll stop boring you with these for now. Let's get on with the specifics of this contribution.
Languages
The project is being translated from English to Greek. I'm a native Greek and because of my job (programmer) English is a "must learn" language.
In this session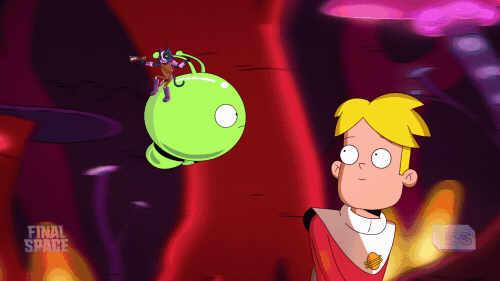 This is the seventh part, where I finished intl.md (internationalization support) and I started working on console.md (debugging console)
As always, I'm not counting the code blocks in my translations. Actually, I'm leaving those blocks for after I reach 1200+ words on each contribution, so the exact wordcount is bigger than I mention (usually 20-30 more words than mentioned, however it's a burden to count them so I leave them out).
In this part, there were a few huge strings I had to translate. I tried to do my best and make it as easy to read as possible, without altering the meaning but some translations became even more bigger. Here's an example:
The <code>Console</code> class can be used to create a simple logger with configurable output streams and can be accessed using either <code>require('console').Console</code> or <code>console.Console</code> (or their destructured counterparts)
and here is the translation:
Η κλάση <code>Console</code> μπορεί να χρησιμοποιηθεί για τη δημιουργία ενός απλού καταγραφέα με ρυθμιζόμενες ροές εξόδου, και μπορεί να χρησιμοποιηθεί είτε το <code>require('console').Console</code> ή το <code>console.Console</code> (ή οι αδόμητες αντιστοιχίες τους) για να αποκτηθεί πρόσβαση σε αυτόν
I'm glad that it is a manual -not a software's options dialog- and I have no set limit on how many characters my translation should be.
---
Another example would be this, just a little bit shorter than the previous:
Multiple arguments can be passed, with the first used as the primary message and all additional used as substitution values similar to printf(3) (the arguments are all passed to [<code>util.format()</code>][]).
and it was translated as:
Μπορούν να μεταδοθούν πολλαπλές παράμετροι, με την πρώτη να χρησιμοποιείται ως το κυρίως μήνυμα, και οι υπόλοιπες ως αντικαταστάτες, όπως στο printf(3) (όλες οι παράμετροι μεταφέρονται στο [<code>util.format()</code>][]).
Word Count
I translated 1303 words from the files I mentioned above, minus an estimated 8% for duplicates and untranslated words, which brings us to ~1198 words, for a total of 10537 words out of 1.048.272 words. All numbers were rounded to the nearest integer (as you obviously can't translate 724.24 words).
Once more! WE GOT Node.js TRANSLATION LEVEL TO 1%!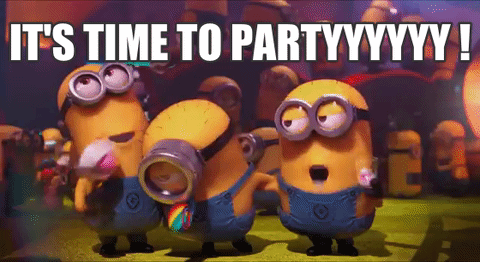 intl.md is now at 100% completion (crowdin might say a different story, as there are some codeblocks with nothing to translate), while console.md is 62% ready!
Proof of Authorship
---
tl;dr version
Node.js is a huge project, both in how much value brings to the Web Development word, and also in how LARGE it actually is.
I have translated 1303 words (-8% for duplicates and untranslated words = ~1198 words) for a total of 10537 words out of 1.048.272 words. This brings the Node.js translation to a level of 1% (finally, this number moved), intl.md to 100%, and console.md to 62%.
The translated words for this part do not include the translated comments of the code blocks. It's a burden to do that, and I'm leaving them out, so the actual translated wordcount would be 20-30 more words. The code blocks are included in the total wordcount though.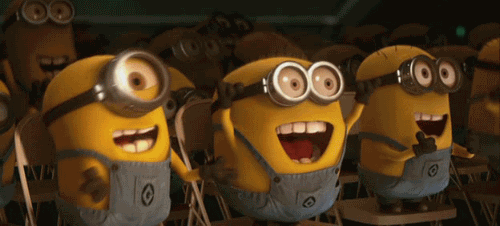 ---
Thank you everyone for taking your time to read about my contribution. Big thanks to the @utopian-io and @davinci.witness teams for making this possible, and also to the rest of the people of the Greek Translation Team that I'm proud to be part of:
our ruth-less Language Moderator @ruth-girl,
and our community account @aristotle.team!

---
If you want to support @utopian-io provide better incentives to Open Source Development, by delegating some of your SP, click here. You can also vote @utopian-io for witness, by clicking here.