Falling-Sky - Translation from English to Spanish,Venezuela (Part 2)

Project Details
Falling-sky is an open source project that provides test-ipv6.com (and ~40 mirrors world wide). this web site offers diagnostic services for people to validate that their IPv6 Internet connection is working correctly.

Links related to the translation
Source Language
English
Translated Language
Spanish, Venezuela
Number Of Words
The project has 14048 words and i translated 1059 words in this contribution.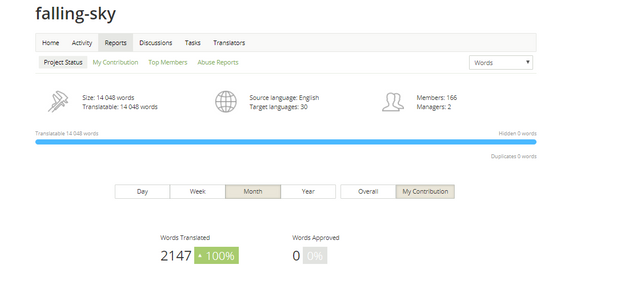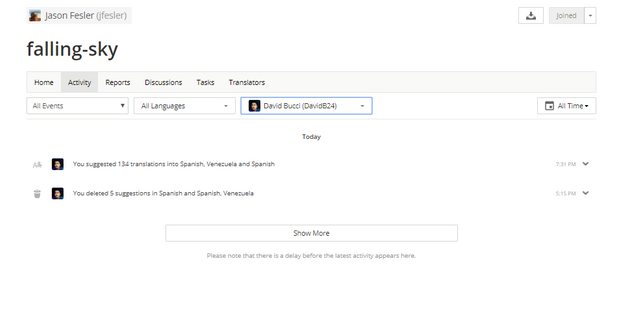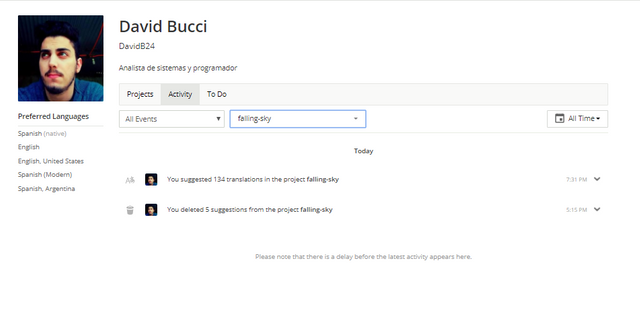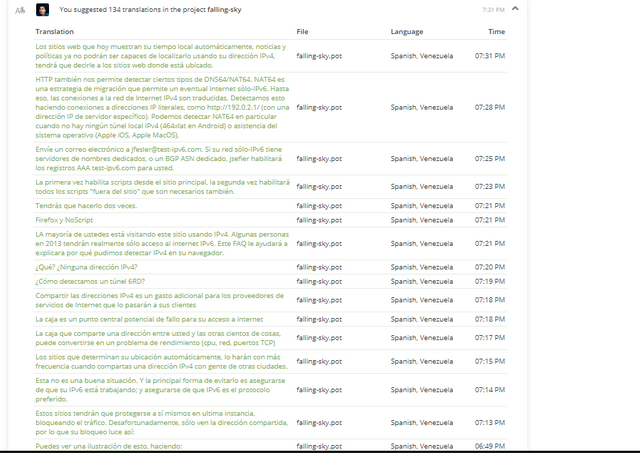 Number of words translated on this contribution: 1059
Proofread Words
None
Previous translation on the same project
---
Posted on Utopian.io - Rewarding Open Source Contributors
---