[Task Request on Steemg.org] Logo design
Repository
https://github.com/pzhaonet/steemg
Details
Steemg (website: http://steemg.org) is an open-source tool which collects and analyzes the data of steem activities and contests. More information about the project can be found in one of my previous post: [New Project] steemg: an online collection and analysis tool for steem activities and contests.
What I need
Currently, there is no official logo for steemg.org. I need a logo for this website, so that the page on steemg.org would be displayed in an impressive way.
Requirements
The color scheme for the log should agree with the website's color scheme. A screenshot of the website steemg is shown below.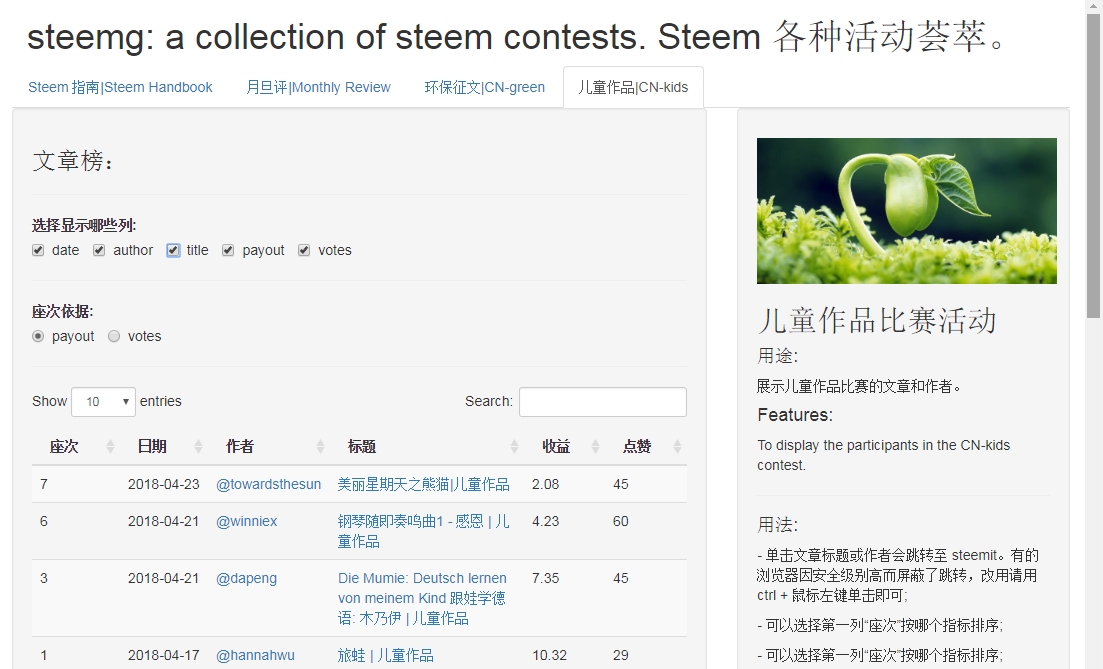 As steemg.org is originated from steemr.org, the logo of steemg.org should agree with the style of that of steemr.org. It should be simple, neat, shaped in hexagon.

The logo should be submitted in one of the following formats: .png, .jpg, .gif.

Currently an image is embedded in the webpage for temporal use. The logo dimension should be similar to the image.

steemg.org is not limited to the Chinese community, although currently there are only CN contests available. So please do not limit the logo regionally.
Components
The logo will be embedded in the header of the side panel of the webpage on steemg.org.

The logo will be used in the posts of the steemg.org documentation and development log.
Deadline
21st June 2018 00:00 UTC.
Communication
Github