Introduction
Hello Utopians! @cryptouru here with my first development. I'm submiting this post as a fulfilment of this task request:
https://steemit.com/utopian-io/@firedream/development-task-request-responsive-web-page-for-fd-organic-trending-posts-tool
I've seen numerous developments of @firedream on the past and I found all of them very informative and inspiring. I really like what he is doing to share some light on what is happening within the steem platform.
I really liked the idea of an organic steem feed. I believe that is the current missing tab/category on steemit; as with the current system, most post on hot or trending are not really organic. This is why I wanted to be part of this project and help pushing forward the idea of an organic feed.
Repository
https://github.com/firedreamgames/steemit_trending_organic
New Ecnhancements
Responsive redesign
The task at hand asked for a new mobile friendly frontend for the application, so this was the main issue that I worked on.
I choose milligram and its CLI as a lightweight frontend framwork:
https://milligram.io/
Desktop view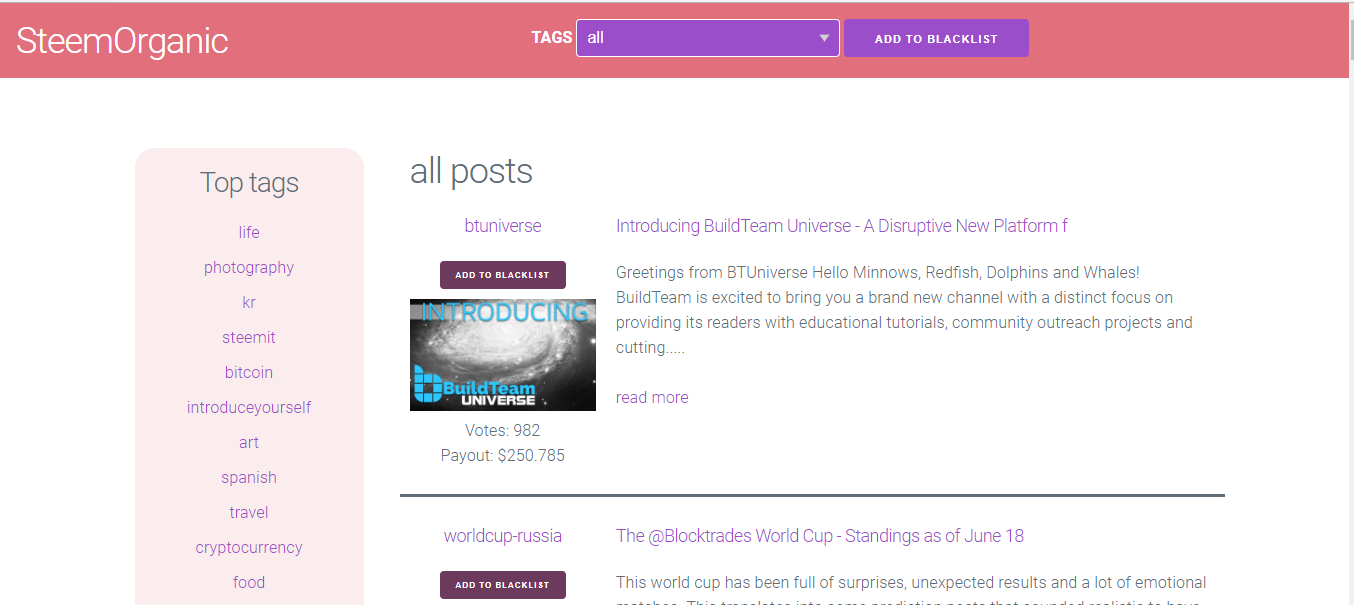 Mobile view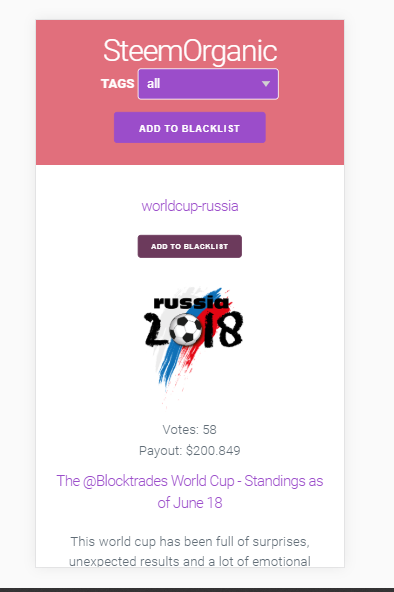 Implemented sidebar for desktop view
Implemented fixed header
Other
Changed folder and code structure for better management and future scalability
Added NPM for package management and hot reloading build and watch scripts
Implemented bot blacklisting as modal popup
Implemented URL state management via hash tag. It is now possible to access directly to tags using URL like this one: https://fdsteemtools.neocities.org/organic.html#dtube
Proof of Work Done
https://github.com/firedreamgames/steemit_trending_organic/pull/6
https://github.com/firedreamgames/steemit_trending_organic/commit/d452079187ba30d23ce1c5718883ff300671fb8a