I will present you in this tutorial an unstoppable technique to become champions of formatting on Steemit / Busy / Utopian (it's more complicated 😃) without any knowledge, or almost!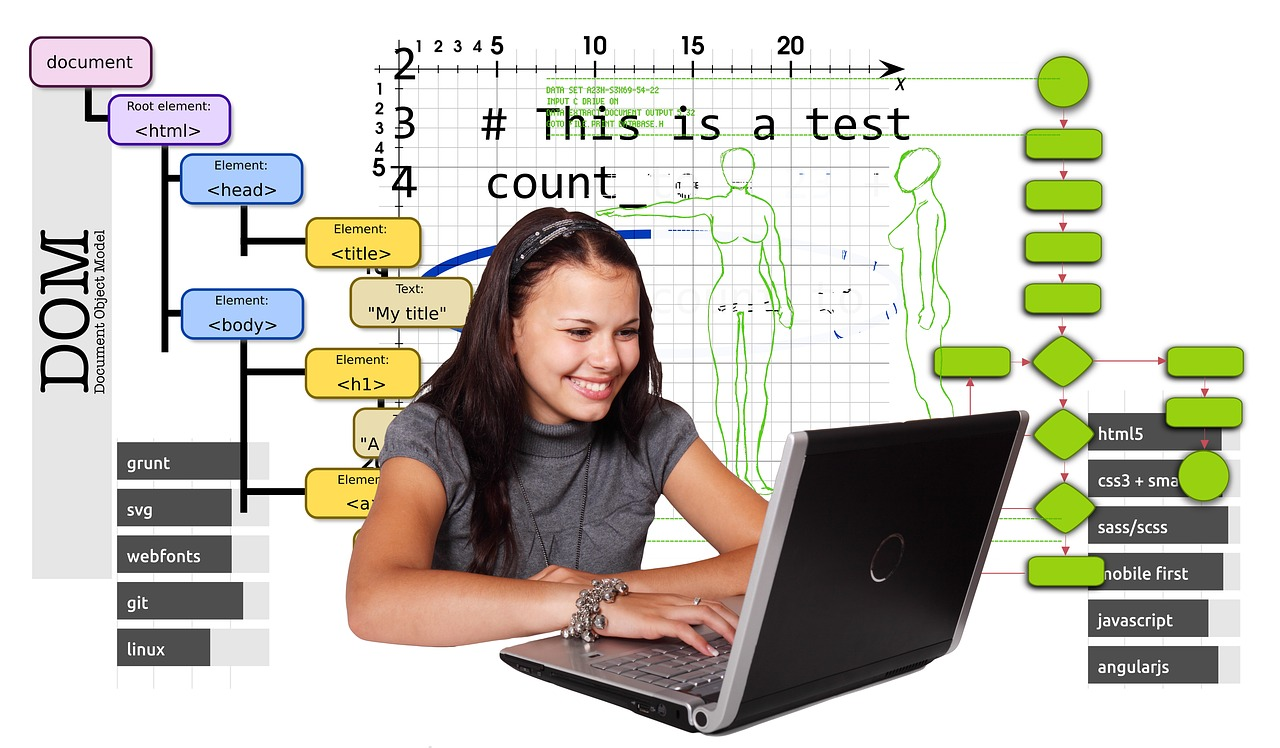 ---
Coucou les steemiens,
Je vais pour une fois faire un post assez court mais suffisament important/intéressant, à mon sens, pour que je fasse un article à ce sujet.
Il s'agit de mise en forme mais pas tout à fait car vous n'aurez rien à comprendre, ni retenir.
En fait, j'ai vu à de nombreuses reprises ces derniers temps des commentaires et/ou questions sur la mise en forme, la possibilité d'utiliser telle ou telle balise HTML, laquelle permettait quoi...
Je me suis alors demandé comment savoir ? comment faire ? et tout un tas de questions de ce genre.
J'ai vu des explications de certains qui maîtrisent visiblement parfaitement le sujet et les réponses d'autres pour qui les explications semblaient ne pas suffire.
C'est donc très mais très simple.
Plus besoin de chercher « midi à quatorze heures », sur Google, sur le Discord ou ailleurs.
Il vous suffit de repérer une article dont vous appréciez vraiment la mise en forme (vous repérerez vite les auteurs de ces articles !) puis de vous rendre par exemple, sur Steemd et de copier une partie de l'URL du post concerné, dans mon exemple celui de @exposez qui maîtrise parfaitement l'art du « justifier ».
Voici l'adresse de son post :
https://steemit.com/colourfulphotography/@exposez/pauline-performance
Il faut ne copier que le chemin.
/colourfulphotography/@exposez/pauline-performance
En vous rendant sur Steemd, vous avez dans la barre d'adresse de votre navigateur son nom de domaine :
https://steemd.com
et vous ajoutez à la suite, ce que vous venez de copier :
https://steemd.com/colourfulphotography/@exposez/pauline-performance
Il ne vous reste plus qu'à dire,
Sésame ouvre toi !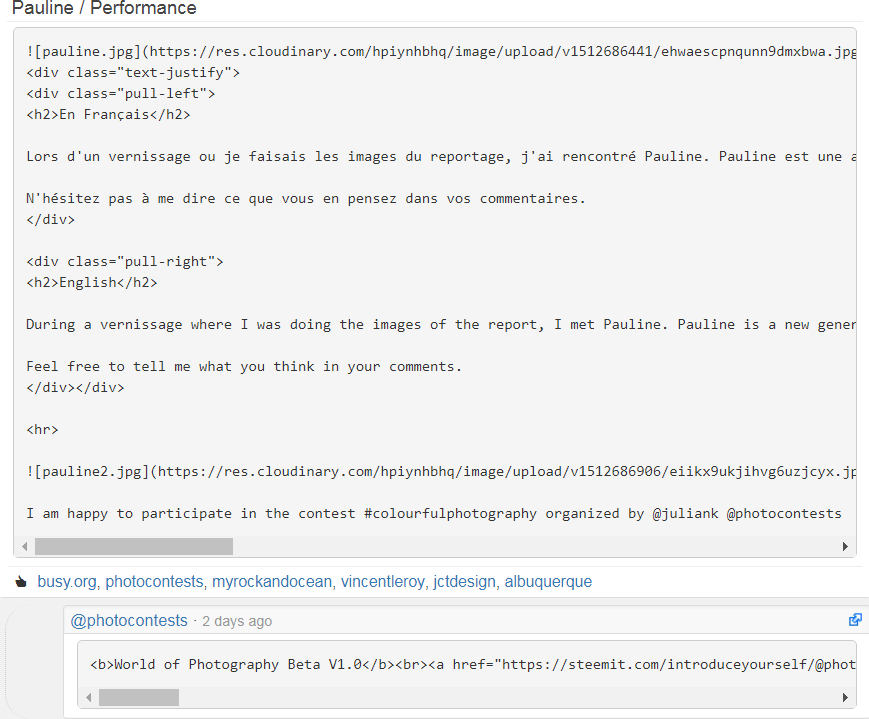 Ce qui vous donnera la mise en page de vos rêves si comme @ragepeanut, vous aimez le « justifier ». 😃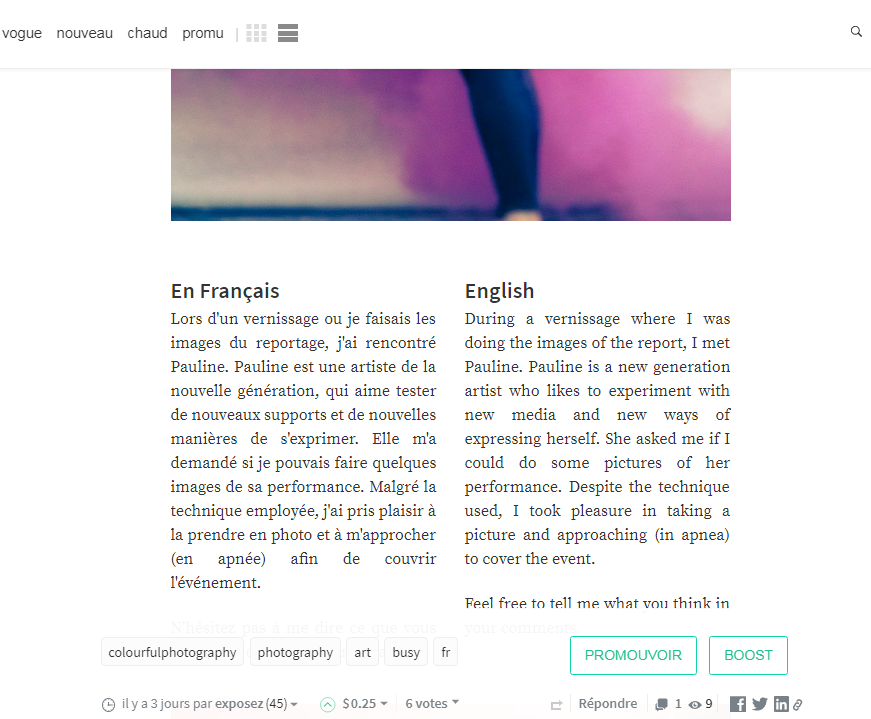 Il ne vous reste plus qu'à récupérer les balises qui vous seront utiles pour que vos articles ressemblent à ce que vous voulez. 😃
J'espère que cela vous sera utile et je vous souhaite de passer une bonne semaine.
A bientôt les Steemiens.
Christel
---
Pensez à vos cadeaux de Noel !!! cela approche.


---
Posted on Utopian.io - Rewarding Open Source Contributors
---