You are viewing a single comment's thread from:
RE: Dev together Jorigamy
Your contribution cannot be approved yet because it does not have proof of work. See the Utopian Rules. Please edit your contribution and add proof (links, screenshots, commits, etc) of your work, to reapply for approval.
Also you need to remove the part from your post where you are asking for resteem.
You may edit your post here, as shown below: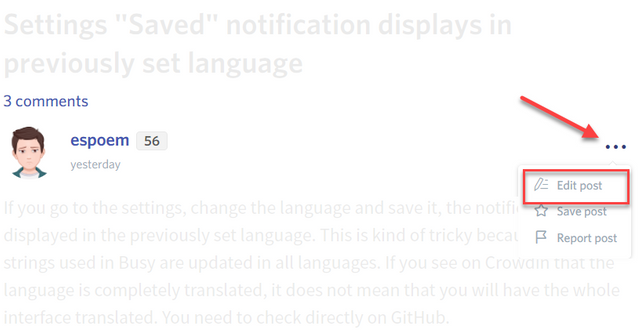 You can contact us on Discord.
[utopian-moderator]