In my first few weeks on steemit, I only have 1 big gripe.
I love the platform and the whole premise of the blockchain. I've discovered Steemians with similar interests as me and have made some friends even! Overall, this has been a positive experience. There's just one thing that bothers me about the front-end of Steemit, so I decided to make my first contribution towards its development.
The Problem:
Being new to Steemit, when I come across somebody new, I like to look through their posts to get a feel for them before I blindly follow everybody. I like scrolling back through their blog over months of content. The hard part about this is that I'm less concerned with what they are resteeming. I definitely check out the people they resteem as well, but I wan't an easier way to filter out resteems so I can check out just their posts much more efficiently.
My Proposed Solution:
The solution that comes to mind would simply be an option to view just the user's posts. This could very easily be a new menu option on individual blogs that says "Posts" right after the menu option that says "Blog".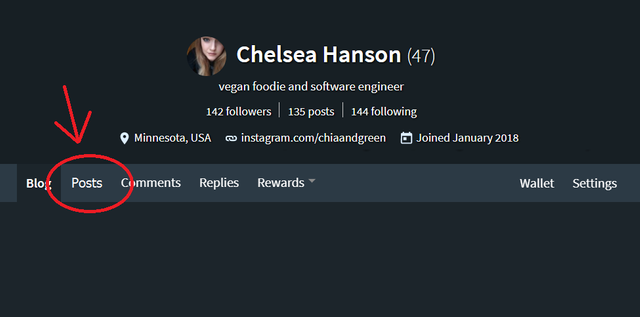 ---
Right now, a users blog looks like this...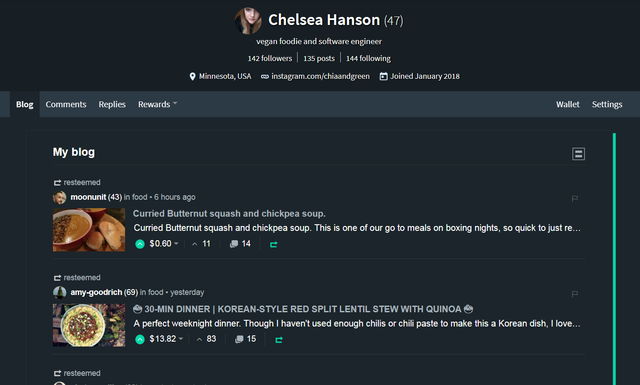 Since I like to resteem posts I really enjoy for more people to see, you have to scroll a little bit down my blog to get to the posts that I've made.
After implementing my proposal, it would look like this...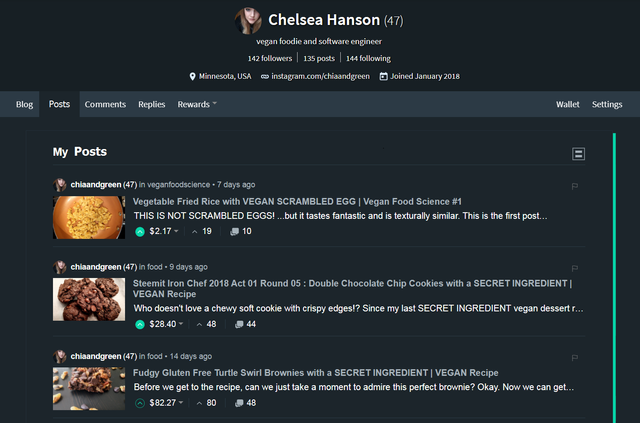 The "Blog" section would remain unchanged and include every Post and Resteem by the user. The new menu option of "Posts" would only include the posts by the user and would filter out all resteems. It is a very subtle change that doesn't affect the aesthetic, but dramatically improves efficiency for people looking to see just that users posts while filtering out resteems for the time being without getting rid of them entirely.
Alternatively:
The menu options could be "Posts" and "Resteems" instead of "Blog".
Or even "Blog" and "Resteems" where blog is just the user's posts, and resteems is just the user's resteems.
The Benefits:
Easier to see all the posts by a specific user
A way to separate whole blog from individual posts
Users will be more likely to resteem content they like without thinking of it "cluttering" their blog
No learning curve upon implementation
No change to the aesthetics and look, just an extra menu option
---
Posted on Utopian.io - Rewarding Open Source Contributors
---