How to Update a Website With Filezilla FTP
If you have a website and looking to update it, then you need to learn about FTP and how to use it to your advantage. This article gives you the steps.
Nowadays more and more people are getting websites, whether for personal use or business. More people are registering domains and then having a Web host company house their Web pages. The Web host company will give them access to their Web pages through FTP. FTP is a protocol that enables file copying and transfers between computers over the Internet.
It generally uses the TCP/IP protocol, which most computer-based networks use to communicate with each other locally or over the Internet. Through FTP users can download their website's pages and make changes. There are a number of free FTP Clients on the Internet a good one is FileZilla. This article focuses on using the FileZilla FTP Client to update your website.
Step 1
Create a folder under your C:\ drive and name it "My Website Files."
Step 2
Go to http://filezilla-project.org/.
Step 3
Click to download the FileZilla client. Choose "FileZilla_3.29.0_win64-setup.exe" and click "Run" on the file download box to install FileZilla. Follow the prompts to install the program.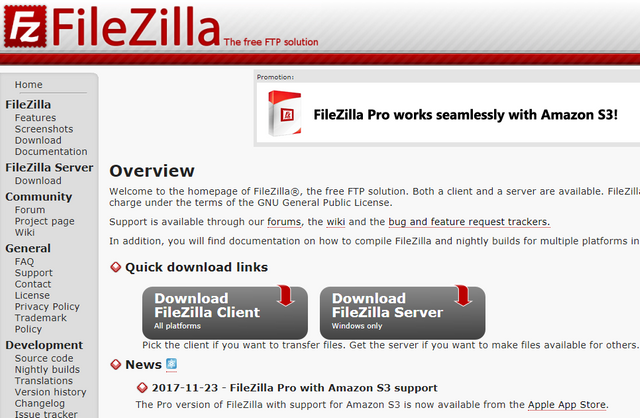 Step 4
Go to "Start," "Programs" and Open FileZilla.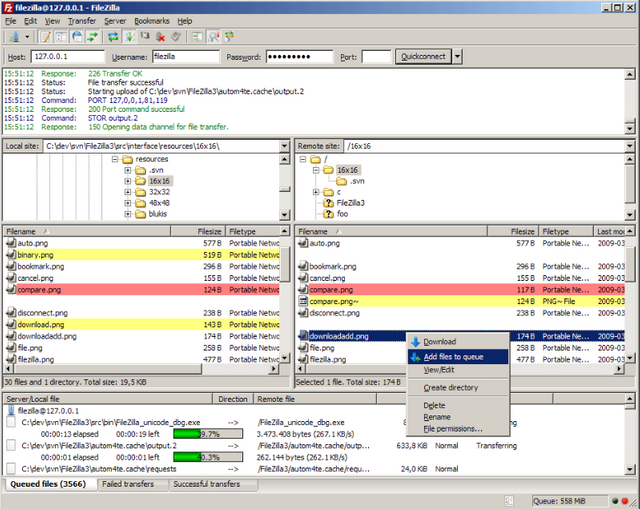 Step 5
Click "File," "Site Manager." The Site Manager window opens.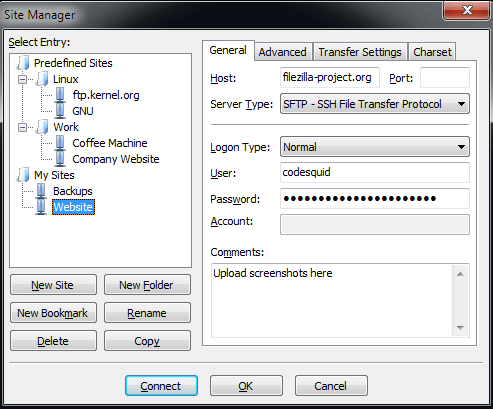 Step 6
Type your FTP information under the "General" tab: host name, server type and your user authentication, consisting of your username and password. This information is provided by your Web host company.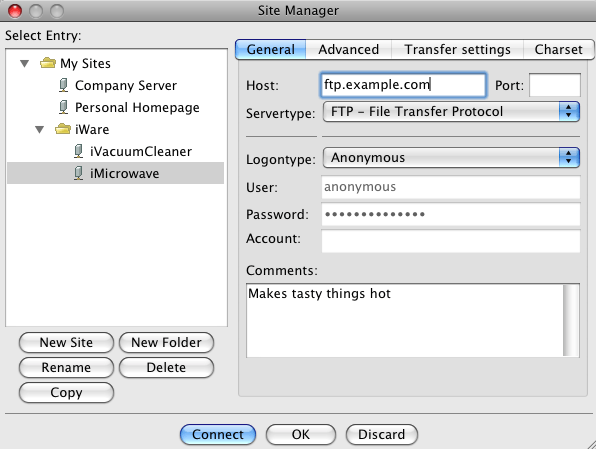 Step 7
Click the "Connect" button. This will load up your Web page files in the right Remote Site pane of FileZilla.
Step 8
Look in the left Local Site pane and navigate to your My Website Files folder on your C:\ drive.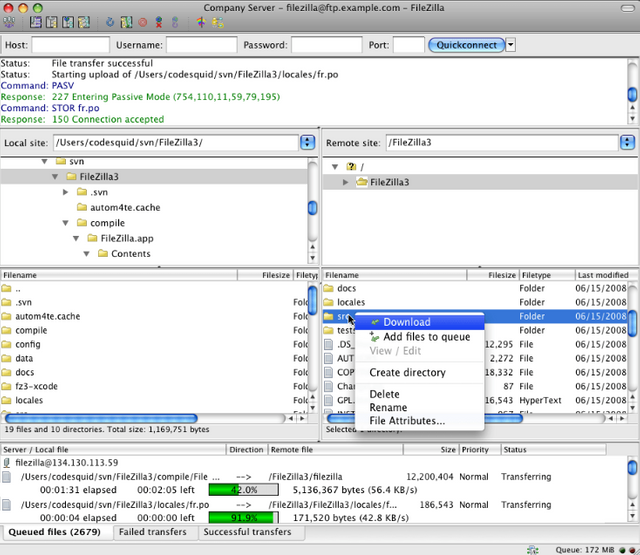 Step 9
Click the files or folder in the Remote Site pane that you want to download or update and drag them over to the Local Site pane. Repeat that for each file and folder.
Step 10
Open your HTML editing program, navigate to the files downloaded into your My Website Files folder and make your updates. Save them in the same folder.
Step 11
Come back to the FileZilla FTP client. Navigate to your local My Website Files folder, and drag those files you edited from your HTML program back to the Remote Site pane of FileZilla. Select "Yes" to overwrite the existing files on the remote site when prompted to do so.
Having a website will require you to make updates. Updating your website will involve you downloading and configuring an FTP Client such as FileZilla. Through FileZilla FTP client you are able to log on to your Web Host, download your web pages to your computer, make changes and upload them back to your web host and update your website.
---
Posted on Utopian.io - Rewarding Open Source Contributors
---