You are viewing a single comment's thread from:
RE: [Translation][Vietnamese] OroCRM (1215 words) (Part 4)
Thank you for your contribution to the Davinci-Utopian translation project @lecongdoo3. This is your 39th contribution to the translation category.
This project is somewhat easier than the FreeCAD project. However, it still requires a good background knowledge, especially in using E-commerce. You are doing a fine job on this project. You use factual information as evidence to back up your choice of words and I highly appreciate that.
In this translation, you are using the correct words and the layout is well structured, it has a logical flow and uses correct punctuation. There is a trivial error in your translation, you had an extra space and I already sent you a message on Crowdin.
I did a couple of background researches on OroCRM and I've found that this project should be easy for me to proofread. I have a decent background in E-commerce. Therefore, it should be easy for me to give you a suggestion when needed. When in doubt, feel free to ask me. I hope that you will find oroCRM is suitable for you as well.
I don't see any spelling mistakes in your post and it is easy to understand. Thank you for providing what you have learned during your translation for the readers. However, there is still room for improvement on your post.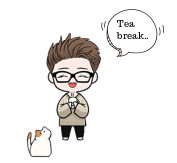 ---
It is a pleasure to have you as a team member. I look forward to seeing your next contributions.
---
Your contribution has been evaluated according to Utopian policies and guidelines, as well as a predefined set of questions pertaining to the category.
To view those questions and the relevant answers related to your post, click here.
---
Chat with us on Discord