powerup (transfer_to_vesting) with memo
Repository
https://github.com/steemit/steem
Issue: https://github.com/steemit/steem/issues/3317
Components
Powerup (transfer_to_vesting) with memo
Proposal Description
Currently, powerup (tx type: transfer_to_vesting) doesn't support a memo. Normally this is fine. But powerup actually supports powering up another account.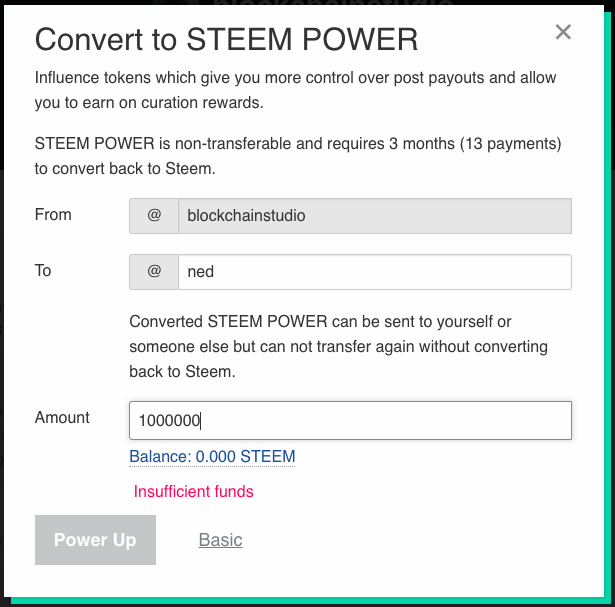 steeemitwallet.com
If you click Power Up and then Advanced, you can power up your friend.
In that case, normally people want to write a memo.
Mockups / Examples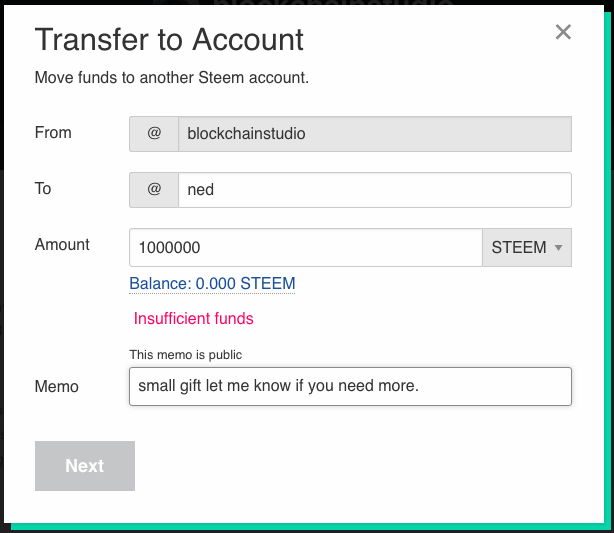 As in normal transfer, memo should be supported for powerup.
Benefits
Obviously, there is a use case.
A wants to give a small gift to B, but A wants B to power up, not transfer it to an exchange.
But A would like to leave a gift message as well.
Of course, gift is an example. More important use cases are for dapps.
Many dapps use transfer with memo for various purposes. For dapps, in order to increase the value (or price :) of STEEM, they may want users to powerup, then dapps can give some bonus when users receive their shares as SP instead of STEEM. For this kind of B2C transaction, normally memos are essential.
GitHub Account