Logo Proposal for Pychat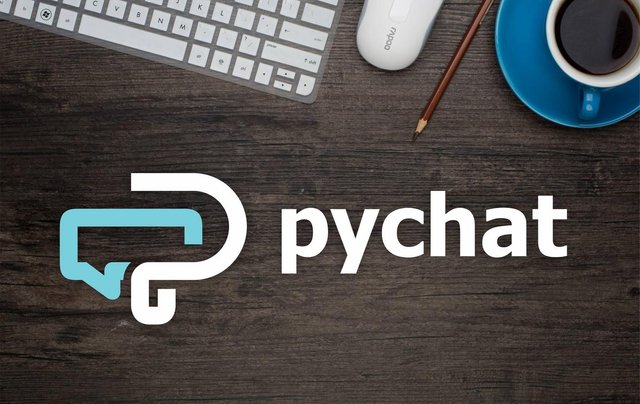 DETAILS
Pychat is a webchat written in django via WebsSockets. The whole idea about chat is to give companies/people open source project that they could run on their servers instead of saas like slack.

LINKED TASK REQUEST
This logo contribution is not an entry of a task request on Utopian, I directly search for valuable project that I think needs logo in Github. Here is Github issue link where I tried to propose my logo to project owner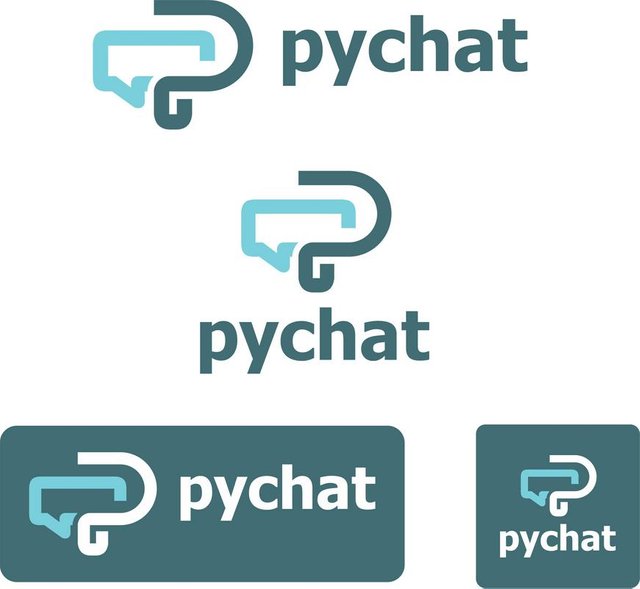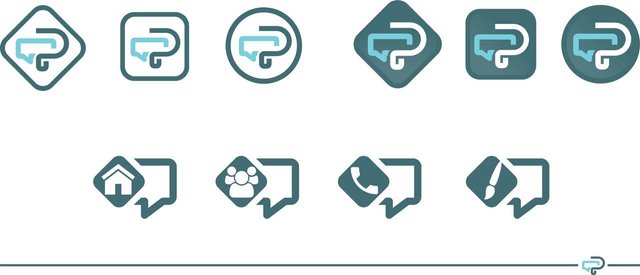 BENEFITS
For this project I decided to make a very simple and memorable logo, I designed a letter "P" (initial of the name) in an outlined and semi abstract shape with curved and soft corners, which I then combined with a conversation box to represent a chat. This proposal was very well received by the owner of the project.
What benefits does this logo bring to the PyChat project?
- PyChat did not have a logo, so my logo gives PyChat a new identity.
- A simple logo with multiple versions to use in different environments (profile, social networks, github readme, website, etc.).
- Modern design and easy to remember.
- Minimalist
- Great visual impact.

PROOF OF AUTHORSHIP




COLOR
For this proposal I used a combination of soft and elegant colors; These colors were suggested by the owner in the conversation, for that reason I did not present other color options. For the chat box we used the color # 79d0dc, a light color to highlight it from the rest, for the letter "P" I used the color # 416e74, it is a dark gray tone to give contrast. This combination of colors works very well in its positive version as in its negative version.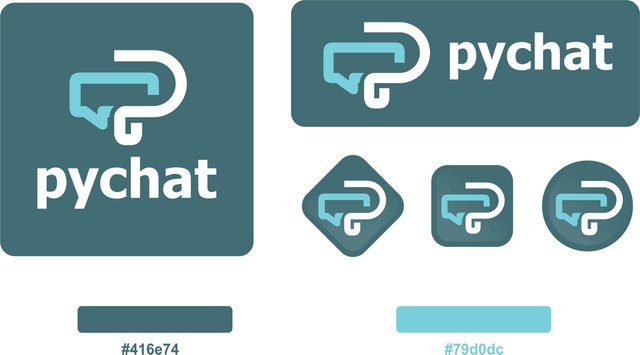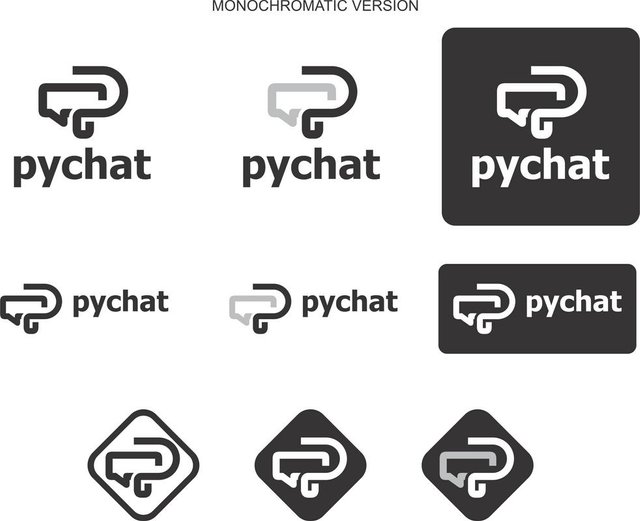 TIPOGRAPHY
To accompany the logo design, I decided to use the Tahoma Bold font.

DIFFERENTS SIZES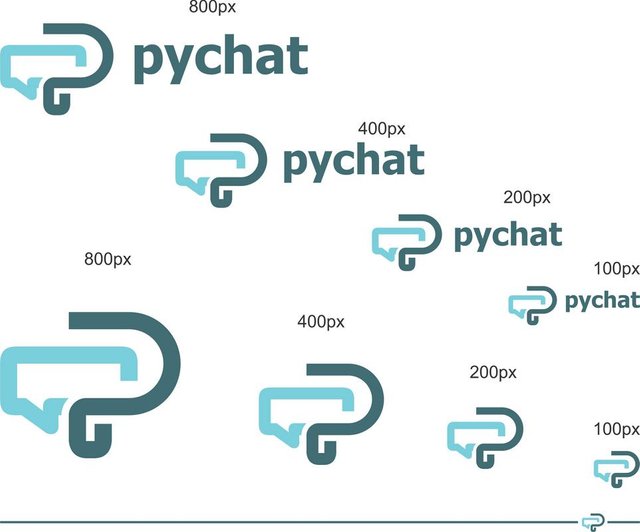 FINAL DRAFT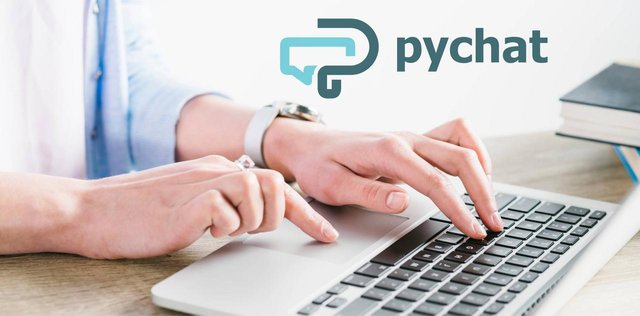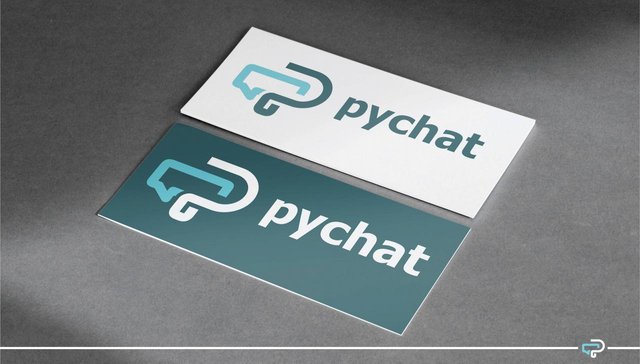 RESOURCE
Corel Draw X8 - Photoshop CS6 - image 1 from: freepick - image 2 from: freepick - Mock-up: freepick - Font: Tahoma Bold.


This work is licensed under a Creative Commons Attribution 4.0 International License.