Logo Proposal for Guard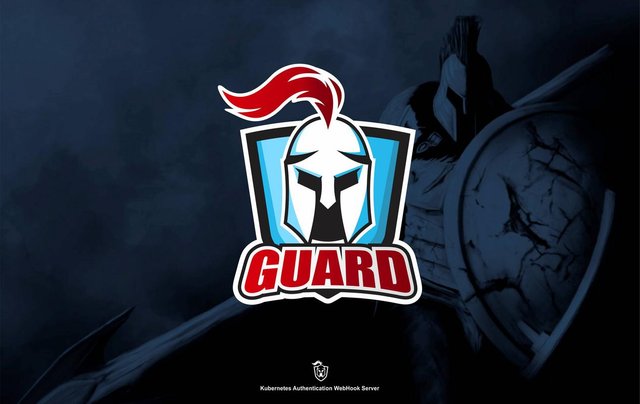 DETAILS
Guard by AppsCode is a Kubernetes Webhook Authentication server. Using guard, you can log into your Kubernetes cluster using various auth providers. Guard also configures groups of authenticated user appropriately. This allows cluster administrator to setup RBAC rules based on membership in groups.
LINKED TASK REQUEST
This logo contribution is not an entry of a task request on Utopian, I directly search for valuable project that I think needs logo in Github. Here is Github issue link where I tried to propose my logo to project owner 

INITIAL SKETCH
These are the initial sketches.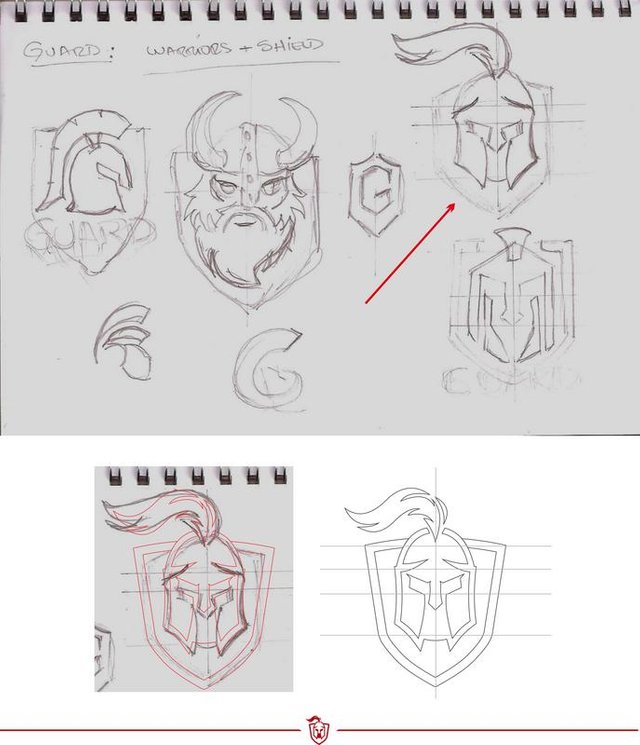 ADVANTAGES
For this proposal the suggestion of the owner was to use a helmet of a warrior and combine it with a shield, after looking and studying many options the idea was to use a helmet of a Spartan warrior. Although the Spartans used a round shield I decided to use a shield in the form of "V" to not make it common. This proposal was very well received by the owner of the project.
What benefits does this logo bring to the Guard project?
- Guard did not have a logo, so my logo proposal gives Guard a new identity.
- A simple logo with multiple versions to use in different environments (profile, social networks, github readme, website, etc.).
- Modern design and easy to remember.
- Minimalist
- Great visual impact.

COLOR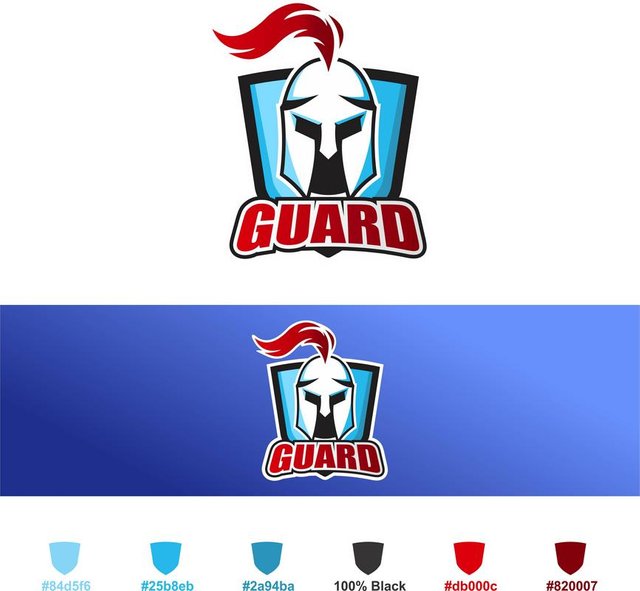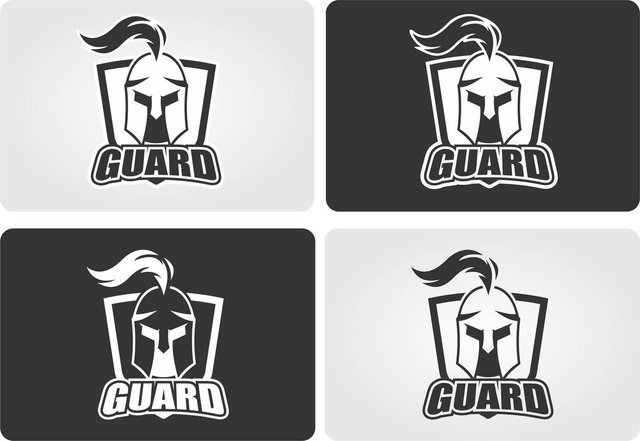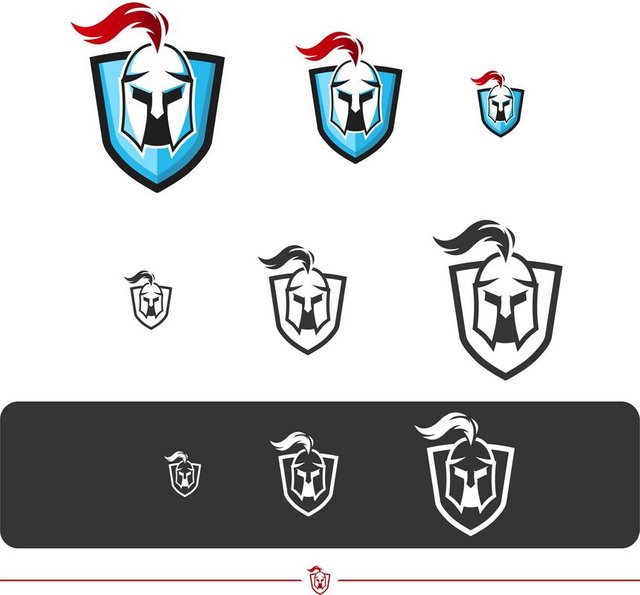 TIPOGRAPHY
To accompany the logo design, I decided to use the Impact font.

DIFFERENTS SIZES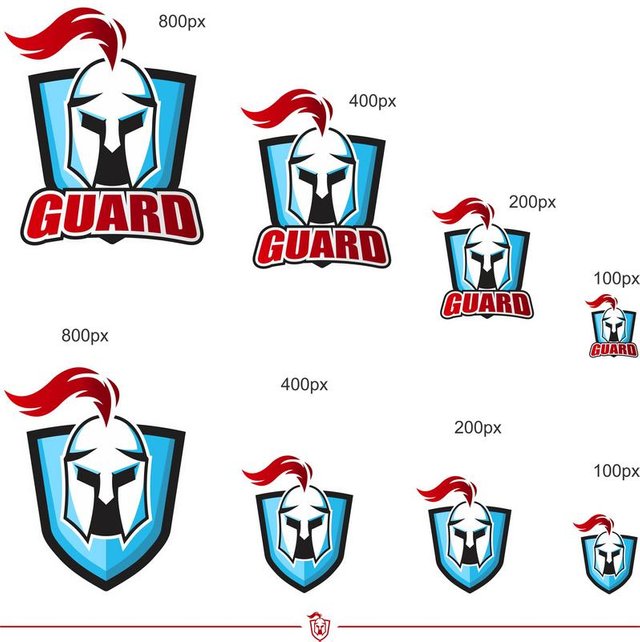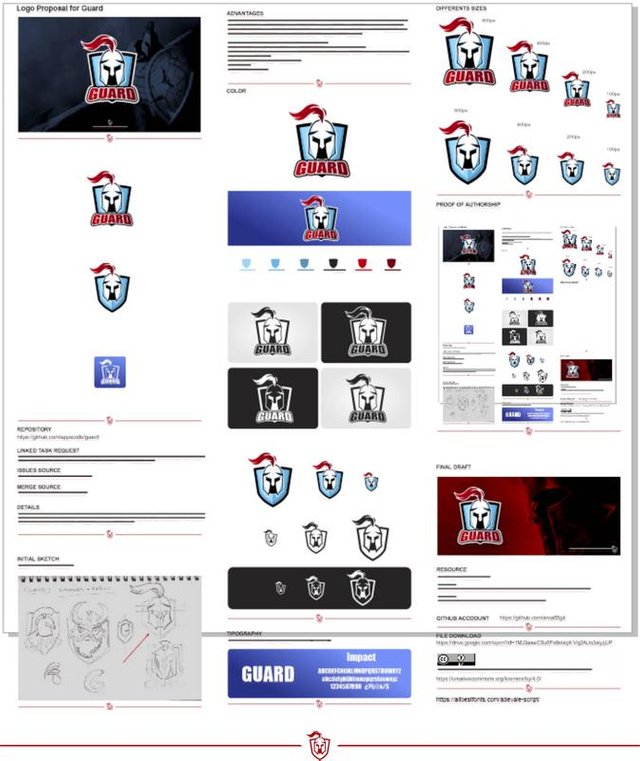 FINAL DRAFT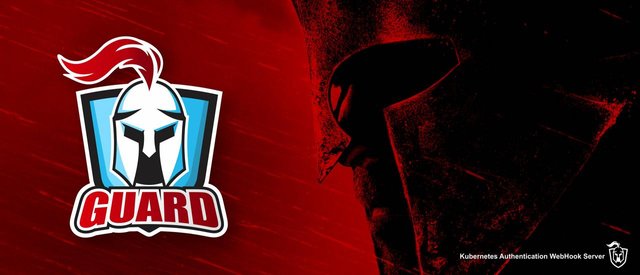 RESOURCE
Corel Draw X8 - Photoshop CS6


This work is licensed under a Creative Commons Attribution 4.0 International License.