Logo Proposal for dotNetify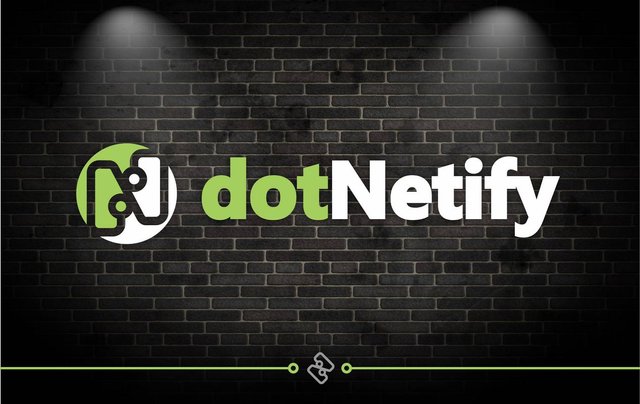 DETAILS
DotNetify is a simple, lightweight, yet powerful way to build real-time web applications. It leverages the SignalR technology to enable WebSocket-based web development using reactive MVVM paradigm on the back-end. Originally created to work with KnockoutJS, it now can be used with both React and React Native.
DotNetify adds first-class support for "functional reactive programming", in the form of reactive view model properties. Created either statically or at run-time, they are observables that can be immediately hooked to Rx APIs from the System.Reactive.Linq namespace.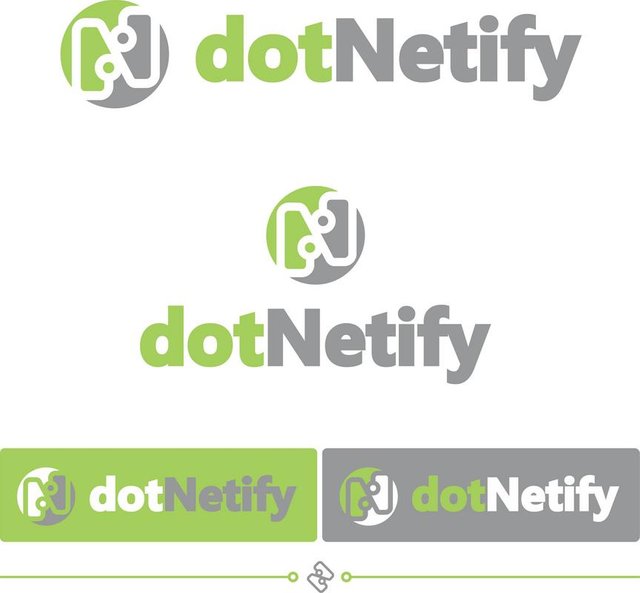 LINKED TASK REQUEST
This logo contribution is not an entry of a task request on Utopian, I directly search for valuable project that I think needs logo in Github. Here is Github issue link where I tried to propose my logo to project owner.

ADVANTAGES / BENEFITS

For this proposal I decided to combine the letter "N" with the previous logo and add a distinctive element that defines your project "Reactive apps", resulting in the evolution of your image (as stated by the OP). The Owner was very satisfied with the proposal.
What benefits does this logo bring to the dotNetify project?
- dotNetify had only one circle as a logo, so my logo gives dotNetify a new identity.
- A simple logo with multiple versions to use in different environments (profile, social networks, github readme, website, etc.).
- Modern design and easy to remember.
- Minimalist
- Great visual impact.

COMPARISON
Previous logo versus new logo.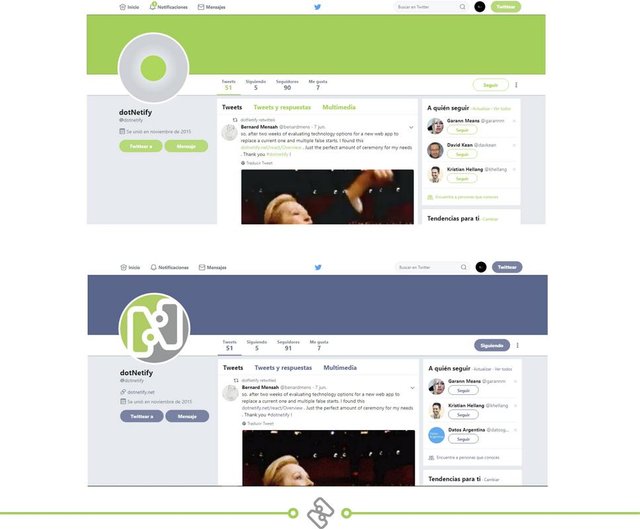 PROOF OF AUTHORSHIP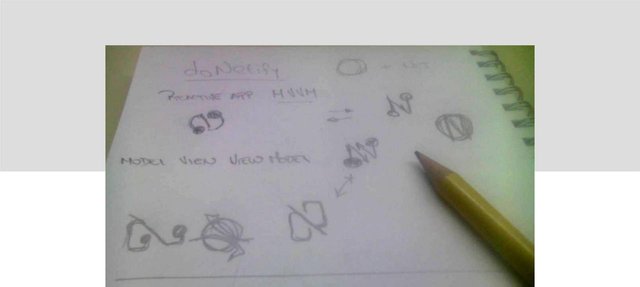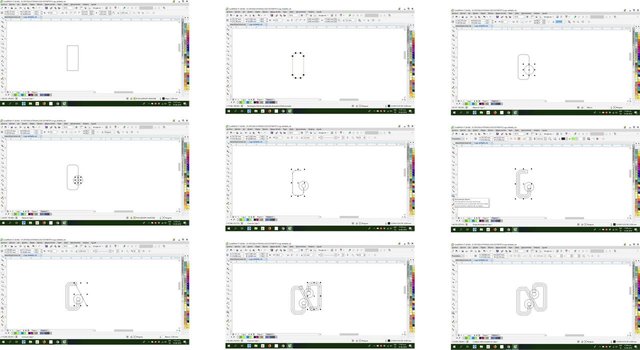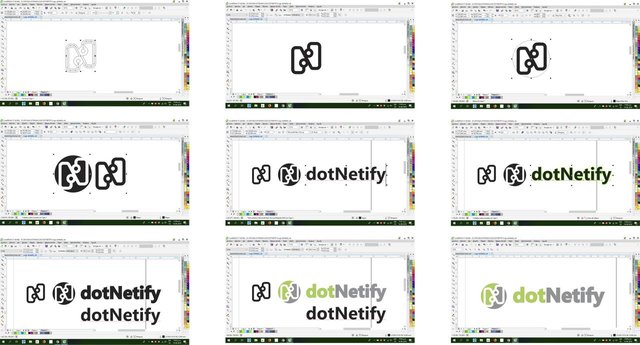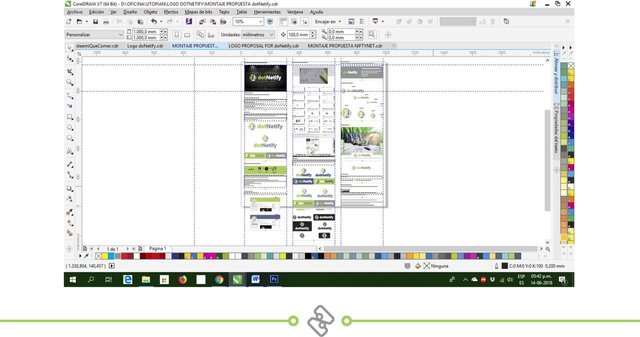 COLOR
Since the OP already had a Logo, I decided to use the same green color used in its image and combine it with a gray color, additionally I also presented a proposal with green and blue. The OP decided to use green with gray. This combination of colors works very well in its positive version as in its negative version.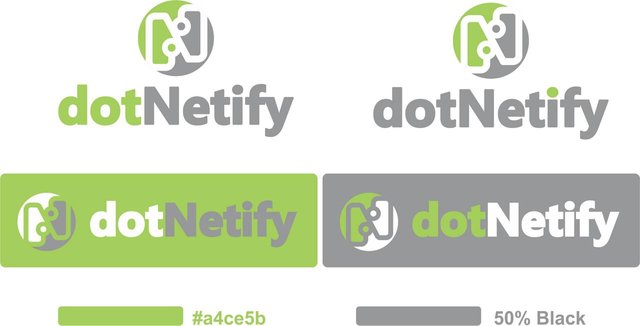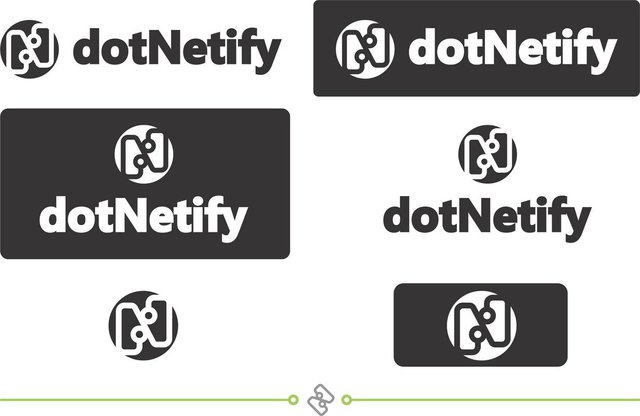 TIPOGRAPHY
To accompany the logo design, I decided to use the Microsoft New Tai Lue font.

DIFFERENTS SIZES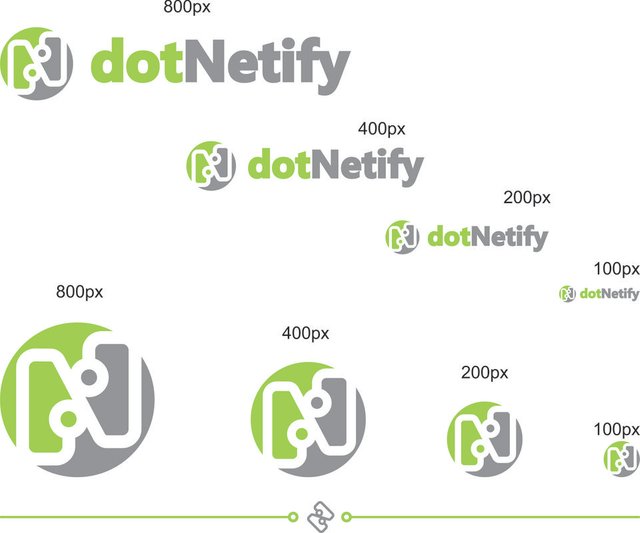 FINAL DRAFT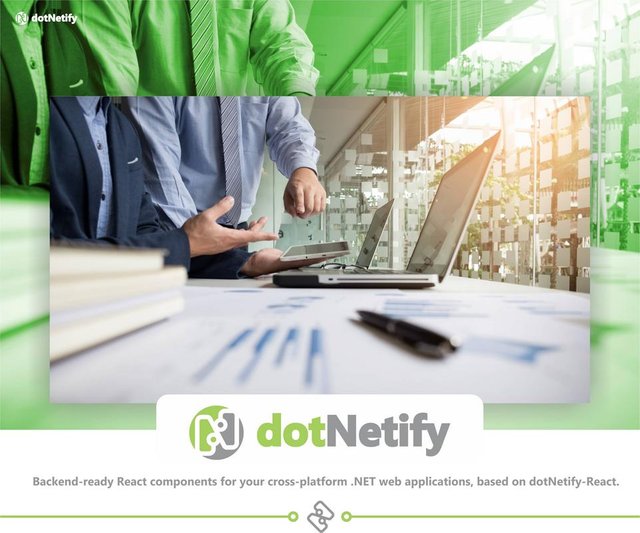 RESOURCE
Corel Draw X8 - Photoshop CS6 - image 1 from: freepick - image 2 from: freepick - Font: Microsoft New Tai Lue


This work is licensed under a Creative Commons Attribution 4.0 International License.