Logo Proposal for CoordinateSharp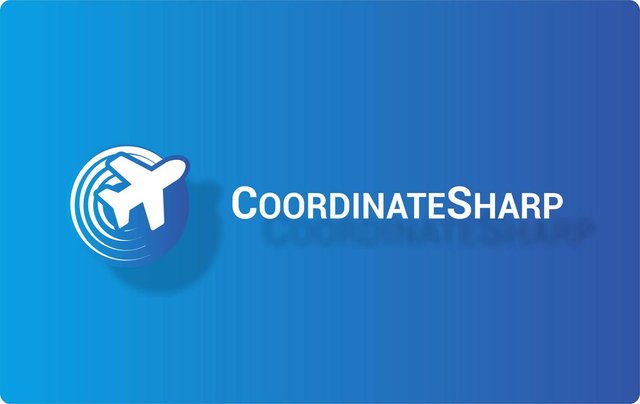 DETAIL
A simple library designed to assist with geographic coordinate string formatting in C#. This library is intended to enhance latitudinal/longitudinal displays by converting various input string formats to various output string formats. Most properties in the library implement INotifyPropertyChanged and may be used with MVVM patterns. This library can convert Lat/Long to UTM/MGRS(NATO UTM) and Cartesian (X, Y, Z). The ability to calculate various pieces of celestial information (sunset, moon illum..) also exist.
LINKED TASK REQUEST
This logo contribution is not an entry of a task request on Utopian, I directly search for valuable project that I think needs logo in Github. Here is Github issue link where I tried to propose my logo to project owner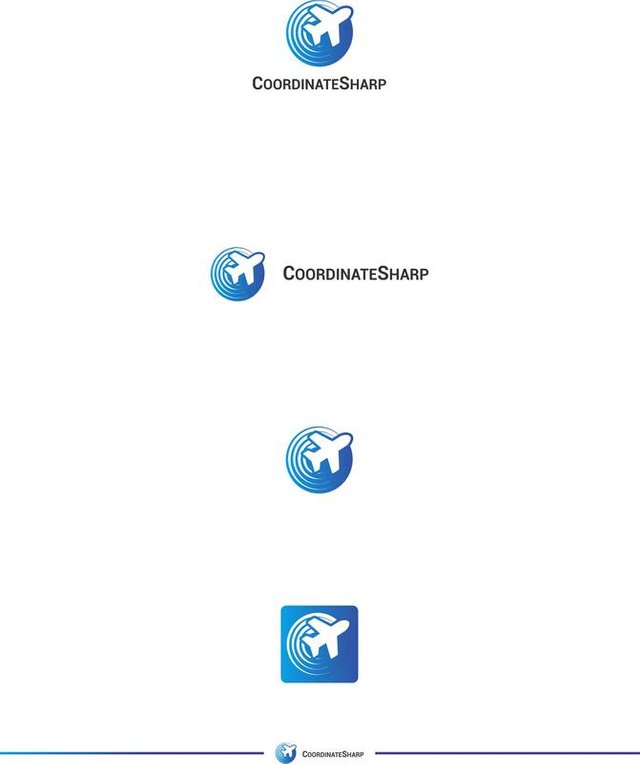 INITIAL PROPOSALS
These are the proposals presented to the project owner.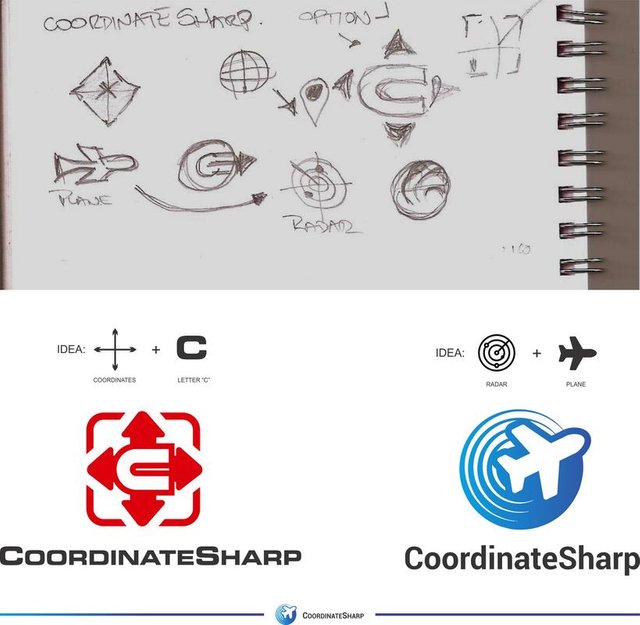 ADVANTAGES
In this project I decided to present 2 logo proposals, one with a completely original design and the second proposal is an improvement of its previous logo, in this logo improvement the idea was to modernize the image of a radar, making it a bit abstract and design a airplane different from the previous one, presenting to the owner of the project a modern and memorable logo.. This proposal was very well received by the owner of the project.
What benefits does this logo bring to the CoordinateSharp project?
- CoordinateSharp already had a logo, so my logo proposal gives CoordinateSharp a new identity.
- A simple logo with multiple versions to use in different environments (profile, social networks, github readme, website, etc.).
- Modern design and easy to remember.
- Minimalist
- Great visual impact.

COMPARISON
Previous logo versus new logo.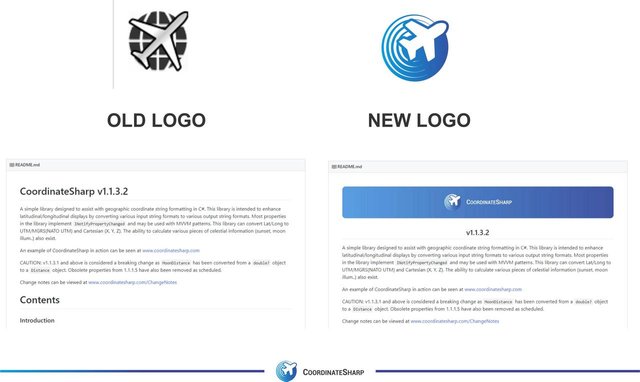 COLOR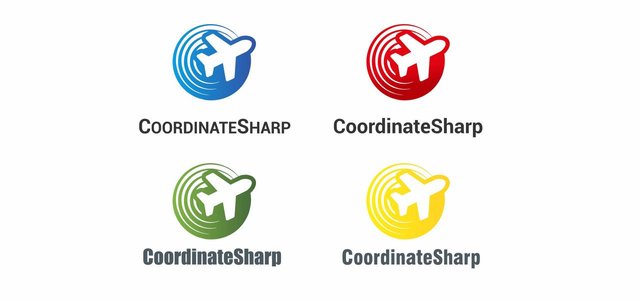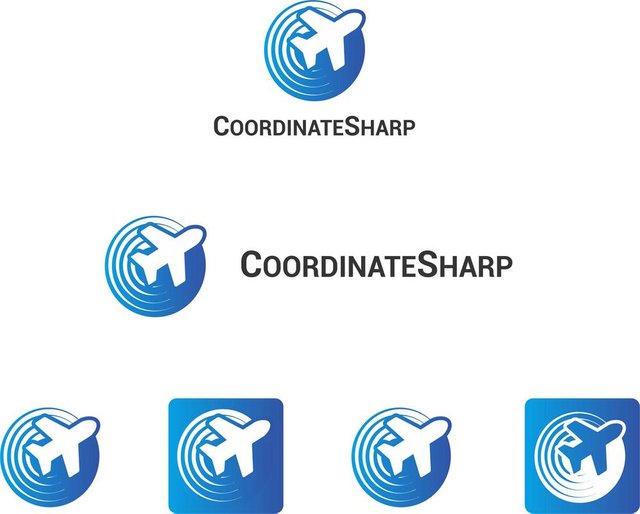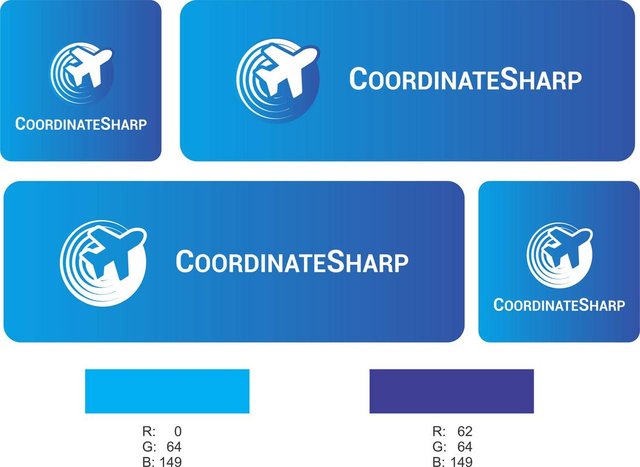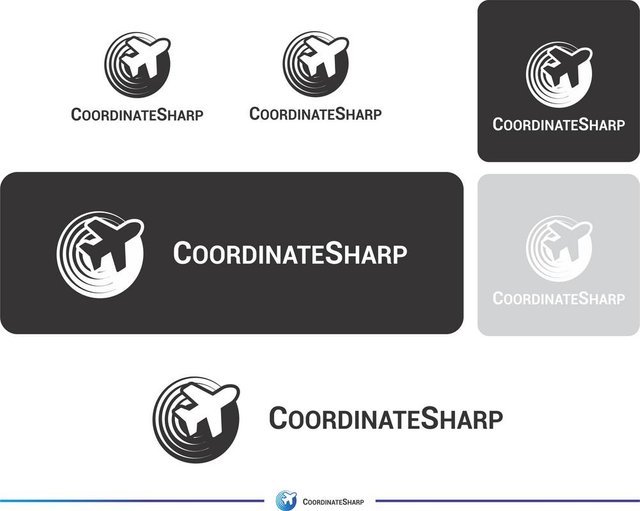 TIPOGRAPHY
To accompany the logo design, I decided to use the Roboto Bold font.

DIFFERENTS SIZES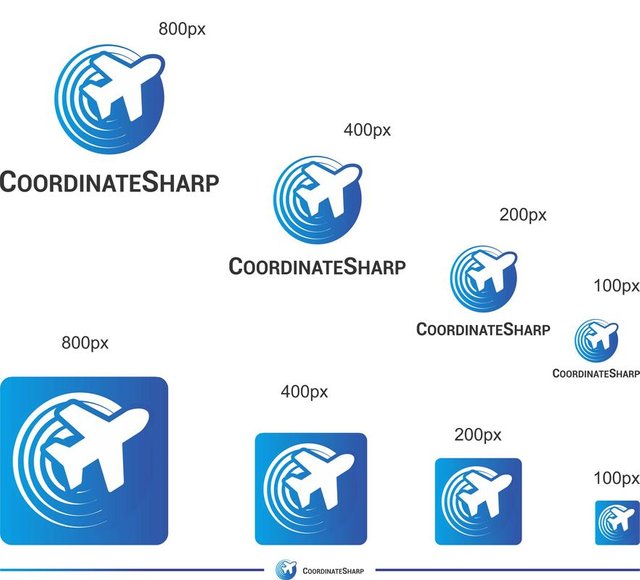 PROOF OF AUTHORSHIP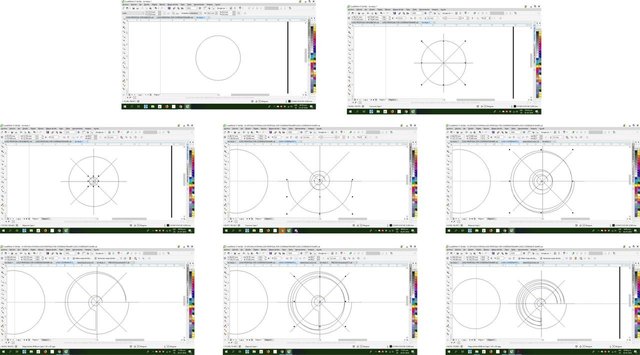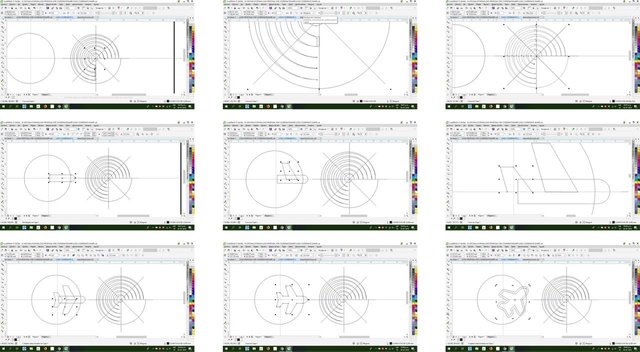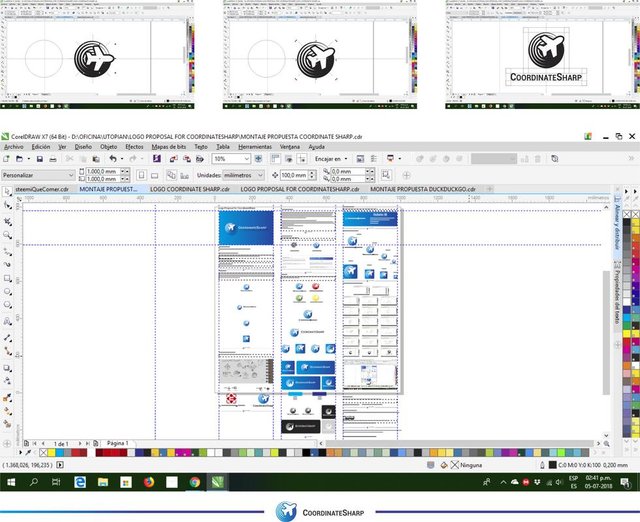 RESOURCE
Corel Draw X8 - Photoshop CS6


This work is licensed under a Creative Commons Attribution 4.0 International License.