The software discussed in this article can be found at:
https://keybase.io/
Components
This request pertains to the list of verifiable websites on the Client side of the Keybase software.
Proposal
There needs to be an additional verification method for the Steemit.com domain name, specifically for individual user accounts.
One potential method could be for Keybase to make an Official company Steemit account and accept small SBD or Steem transfers from the to-be-verified user. This could be accomplished through the verification dialog box, along with a generated memo ID.
This would then verify their Steemit accounts on the Keybase Platform after the transfer is cleared.
Mockups / Examples
This is what the user interface could look like with the addition of Steemit.com's domain on the user's home page of the application: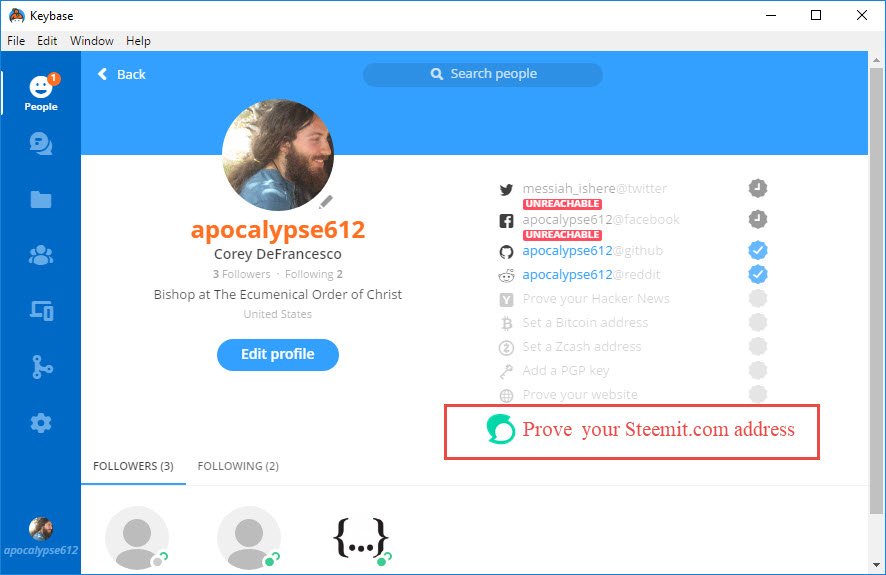 Here's what the verification screen might look like: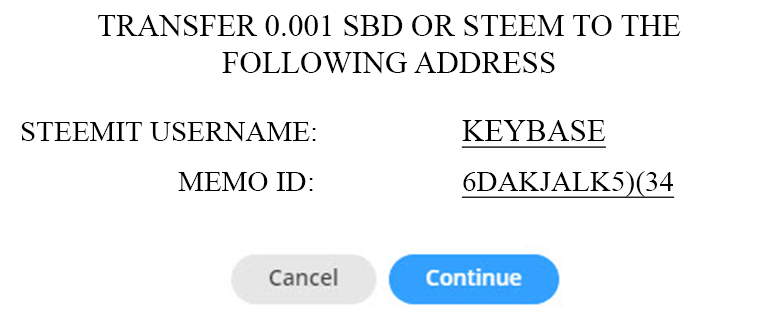 Benefits
The benefits of this request include:
The ability to verify Steemit user accounts outside of the Steemit platform.
Scammers will have a harder time impersonating genuine accounts.
---
Posted on Utopian.io - Rewarding Open Source Contributors
---