Translation of LWT - Live without Tobacco from English to Chinese Traditional (1,196 words translated)
Today, I have put effort into translation of the project "LWT - Live without Tobacco" from English to Chinese Traditional.
I have completed 1,196 words of translation and suggested 125 translations in total into Chinese Traditional.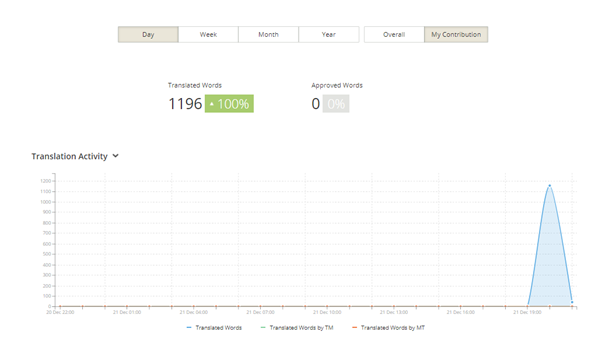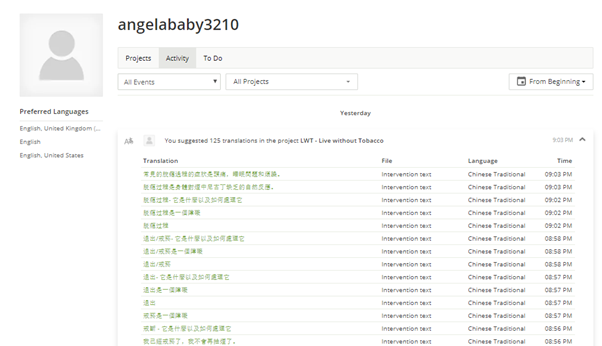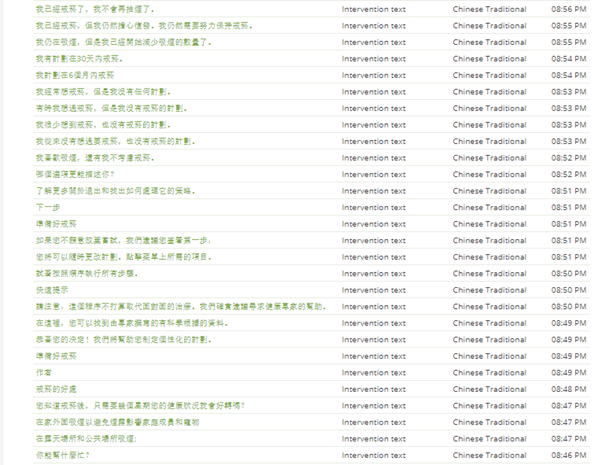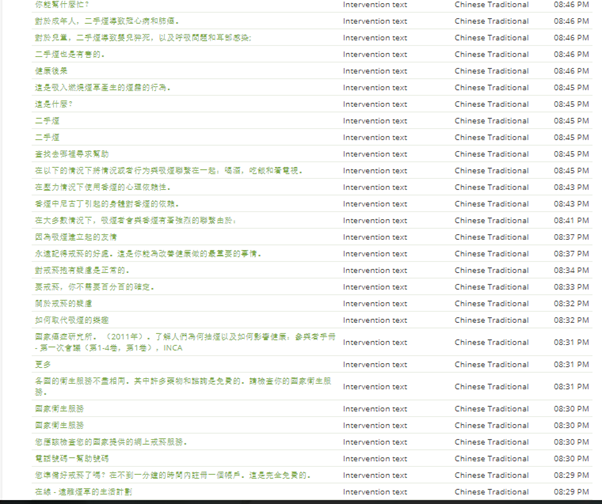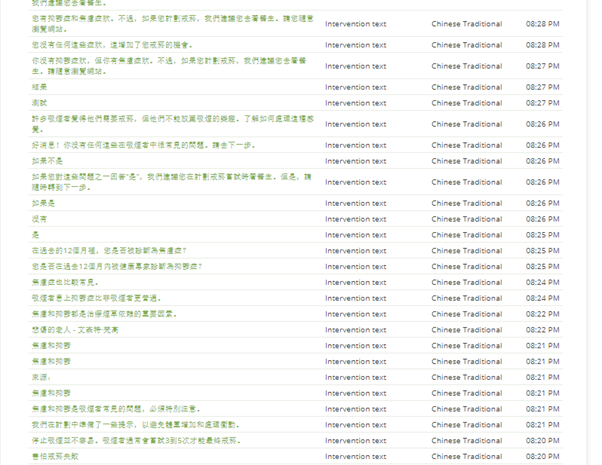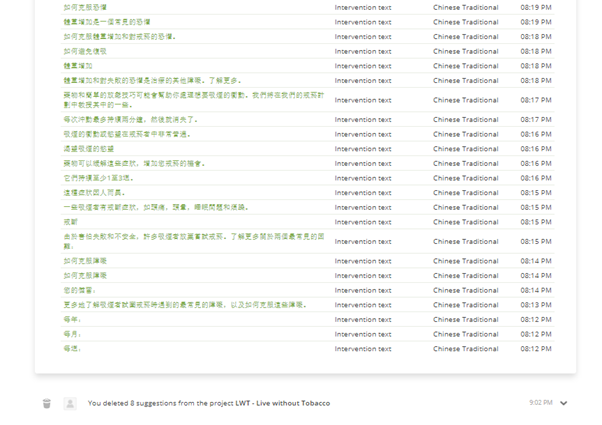 For example,
Many smokers feel like they need to quit smoking, but they cannot give up the pleasure of smoking. Find out how to deal with this feeling.
You do not have depression symptoms, but you have symptoms of anxiety. However, we recommend seeing a doctor if you are planning a quit attempt. Feel always free to browse the site.
Medications and simple relaxation techniques may help you dealing with urges. We will teach some of them in our quit plan
Be advised: this program does not intend to replace a face-to-face treatment. We do recommend seeking help from a health professional.
I have quit but I am still worried about relapsing. I still need to work to stay quit.
Withdrawal - What it is and how to deal with it
Withdrawal is a natural reaction of the body to the absence of the nicotine from the cigarrete.
The work that was done as follows:
許多吸煙者覺得他們需要戒菸,但他們不能放棄吸煙的樂趣。了解如何處理這種感覺。
你沒有抑鬱症狀,但你有焦慮症狀。不過,如果您計劃戒菸,我們建議您去看醫生。請隨意瀏覽網站。
藥物和簡單的放鬆技巧可能會幫助你處理想要吸煙的衝動。我們將在我們的戒菸計劃中教授其中的一些。
請注意:這個程序不打算取代面對面的治療。我們確實建議尋求健康專家的幫助。
我已經戒菸,但我仍然擔心復發。我仍然需要努力保持戒菸。
脱瘾过程- 它是什麼以及如何處理它
脱瘾过程是身體對煙中尼古丁缺乏的自然反應。
Translation progress:
Initially, the bar was 28%.

After my work, the bar became 39%.

Here is the link to my work of translation: https://crowdin.com/project/livewithouttobacco/zh-TW/activity
---
Posted on Utopian.io - Rewarding Open Source Contributors
---