Today, I have put effort into translation of the project "LWT - Live without Tobacco" from English to Chinese Traditional.
I have completed 1,097 words of translation and suggested 146 translations in total into Chinese Traditional.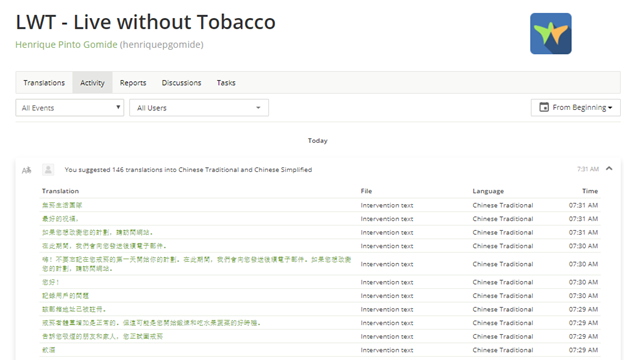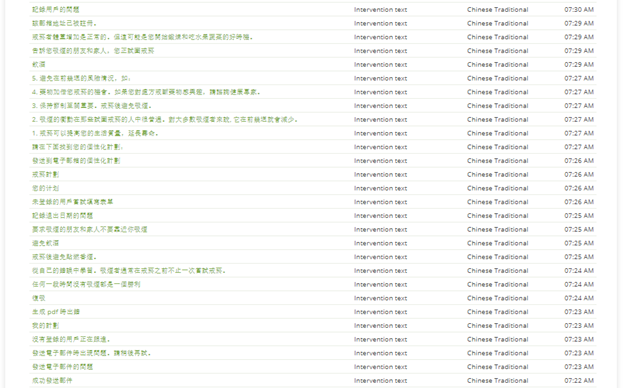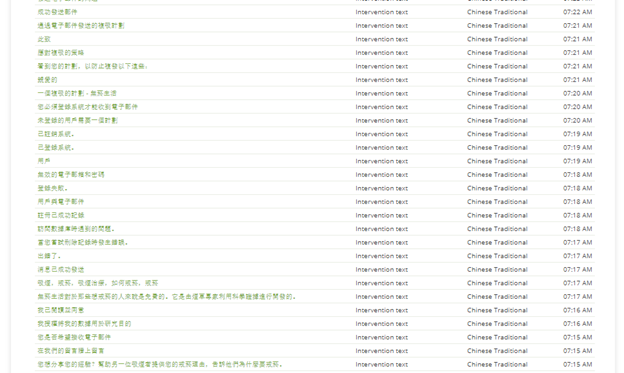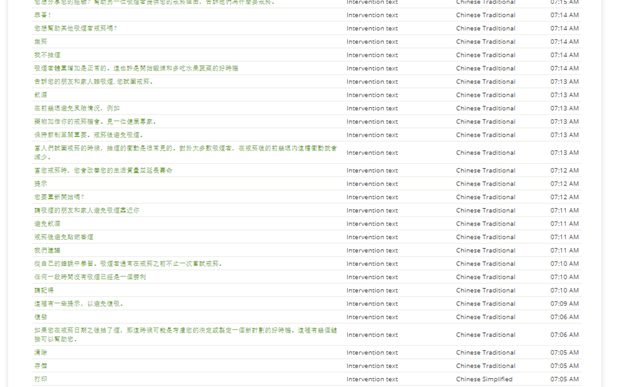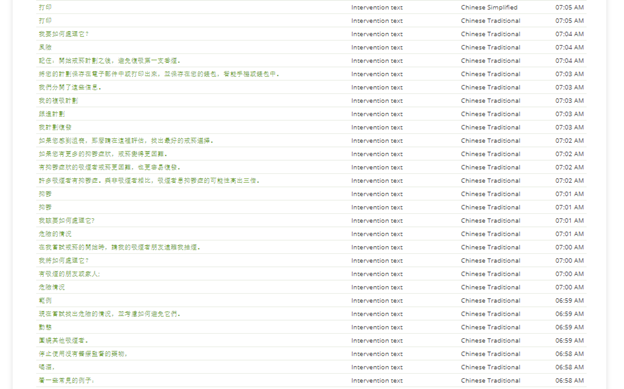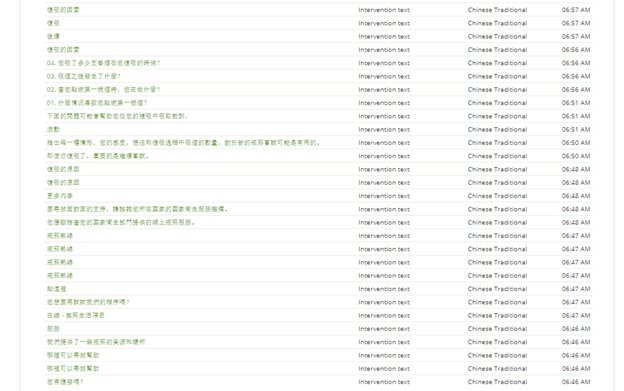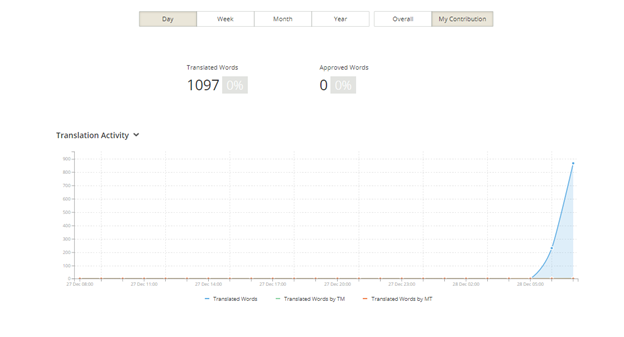 For example,
Identifying the situation, your feelings, thoughts, and the number of cigarettes smoked during the relapse may be useful for new quit attempts.
If you have smoked after your quit date, it may be a good moment to think about your decision or develop a new plan. Here are few links which may help you.
The urge to smoke is common when people are trying to quit. For most smokers, urges decrease within the first weeks after quitting.
Live without tobacco is a free program for those who want to quit smoking. It was developed by specialists inn tobacco treatments using scientific evidences.
The urge to smoke is very common among those who are trying to quit. For most smokers it decreases in the first weeks.
Hi! Don't forget to start your plan on your quit day. We will send you follow up emails during this time. In case you want to change your plan, go to the website.
The work that was done as follows:
鉴定每一種情形,您的感受,想法和復吸過程中吸煙的數量,對於新的戒菸嘗試可能是有用的。
如果您在戒菸日期之後抽了煙,那這時候可能是考慮您的決定或製定一個新計劃的好時機。這裡有幾個鏈接可以幫助您。
當人們試圖戒菸的時候,抽煙的衝動是很常見的。對於大多數吸煙者,在戒菸後的前幾週內這種衝動就會減少。
無菸生活對於那些想戒菸的人來說是免費的。它是由煙草專家利用科學證據進行開發的。
吸煙的衝動在那些試圖戒菸的人中很普遍。對大多數吸煙者來說, 它在前幾週就會減少。
嗨!不要忘記在您戒菸的第一天開始你的計劃。在此期間,我們會向您發送後續電子郵件。如果您想改變您的計劃,請訪問網站。
Translation progress:
Initially, the bar was 57%.

After my work, the bar became 67%.

Here is the link to my work of translation: https://crowdin.com/project/livewithouttobacco/zh-TW#
---
Posted on Utopian.io - Rewarding Open Source Contributors
---