Today, I have put effort into translation of the project "LWT - Live without Tobacco" from English to Chinese Traditional.
I have completed 1,070 words of translation and suggested 103 translations in total into Chinese Traditional.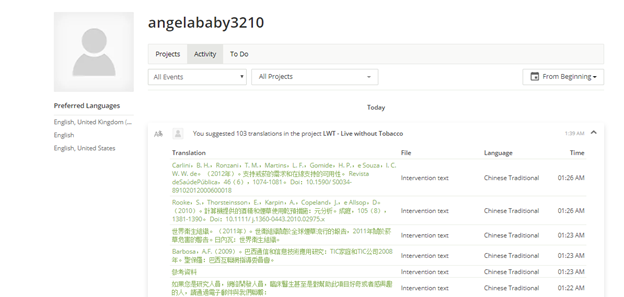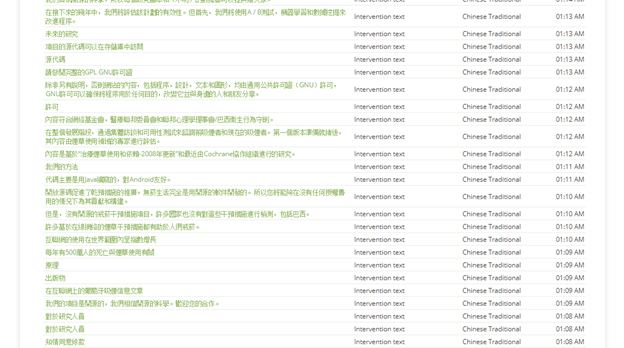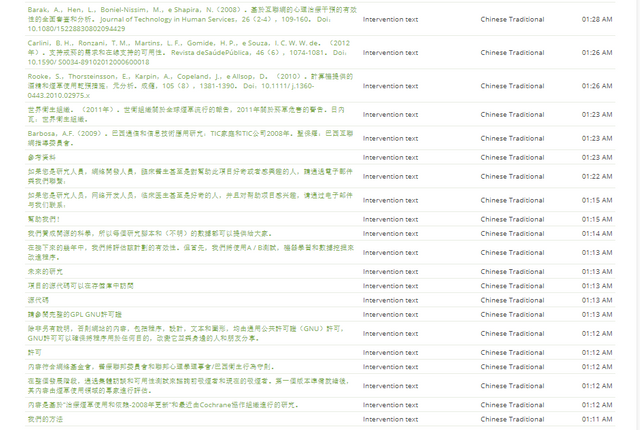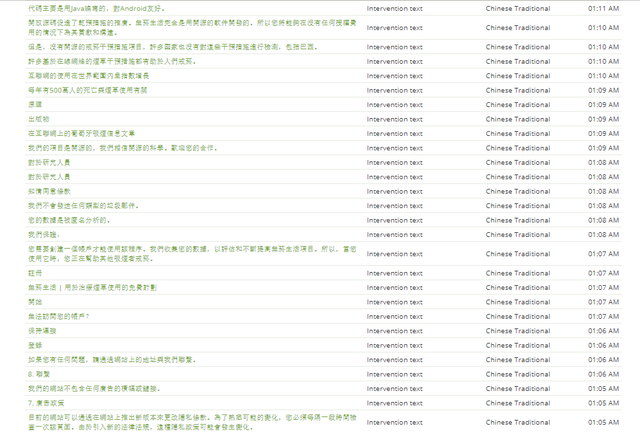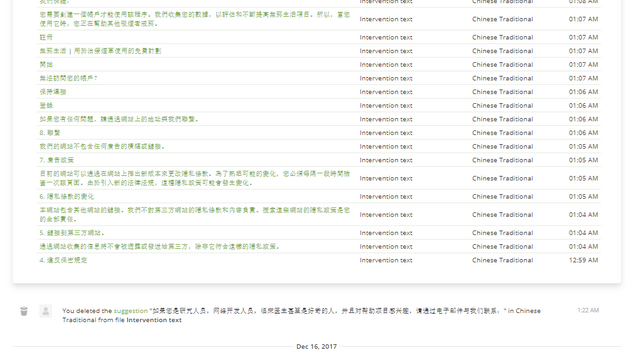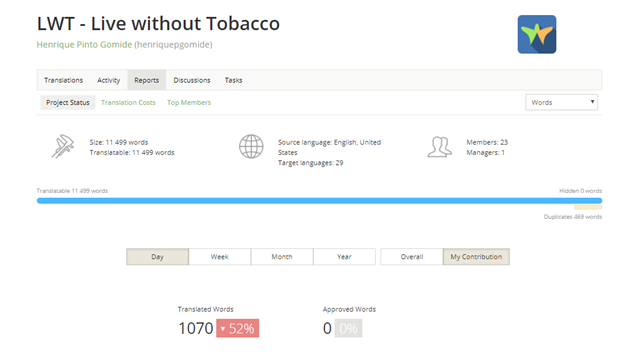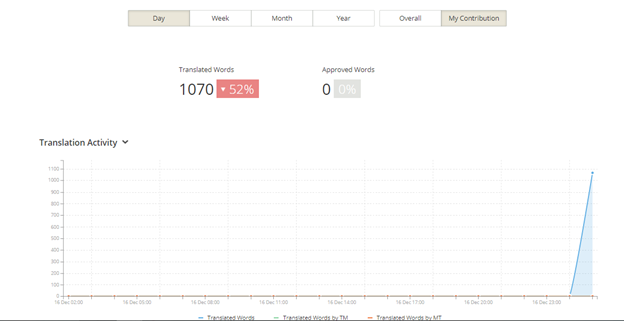 For example,
Except when stated otherwise, the website's content, including programs, design, texts and graphic, are licensed by the General Public License - GNU which ensures the freedom of using the program for any purpose, for changing it, and sharing it with neighbors and friends.
Center for Research, Intervention and Evaluation on Alcohol & Drugs
Live without Tobacco - Free Online Program for helping smokers to quit.
We offer to smokers a quality and personalized quit smoking program.
The content was developed by specialists along with the support of former and current smokers
Barbosa, A.F. (2009). Research on the use of Communication and Information Technologies in Brazil: TIC households and TIC Companies 2008. São Paulo: Internet Steering Committee In Brazil.
World Health Organization. (2011). WHO report on the global tobacco epidemic, 2011 warning about the dangers of tobacco. Geneva : World Health Organization.
The work that was done as follows:
除非另有說明,否則網站的內容,包括程序,設計,文本和圖形,均由通用公共許可證(GNU)許可,GNU許可可以確保將程序用於任何目的,改變它並與身邊的人和朋友分享。
酒精與藥物研究,干預和評估中心
遠離煙草的生活 - 在線幫助吸煙者戒菸的免費計劃。
我們為吸煙者提供優質的和個性化的戒菸計劃。
計劃內容是由專家在已經戒菸的人和現在仍在吸煙的人的幫助下開發的
Barbosa,A.F.(2009)。巴西通信和信息技術應用研究:TIC家庭和TIC公司2008年。聖保羅:巴西互聯網指導委員會。
世界衛生組織。 (2011年)。世衛組織關於全球煙草流行的報告,2011年關於菸草危害的警告。日內瓦:世界衛生組織。
Translation progress:
Initially, the bar was 19%.

After my work, the bar became 28%.

---
Posted on Utopian.io - Rewarding Open Source Contributors
---