Translation of Code.Org from English to Chinese Simplified ( 1,114 words translated)
Today, I have put effort to the project "Hour of Code" from English to Chinese Simplified.
I have completed 1,114 words of translation and suggested 22 translations into Chinese Simplified.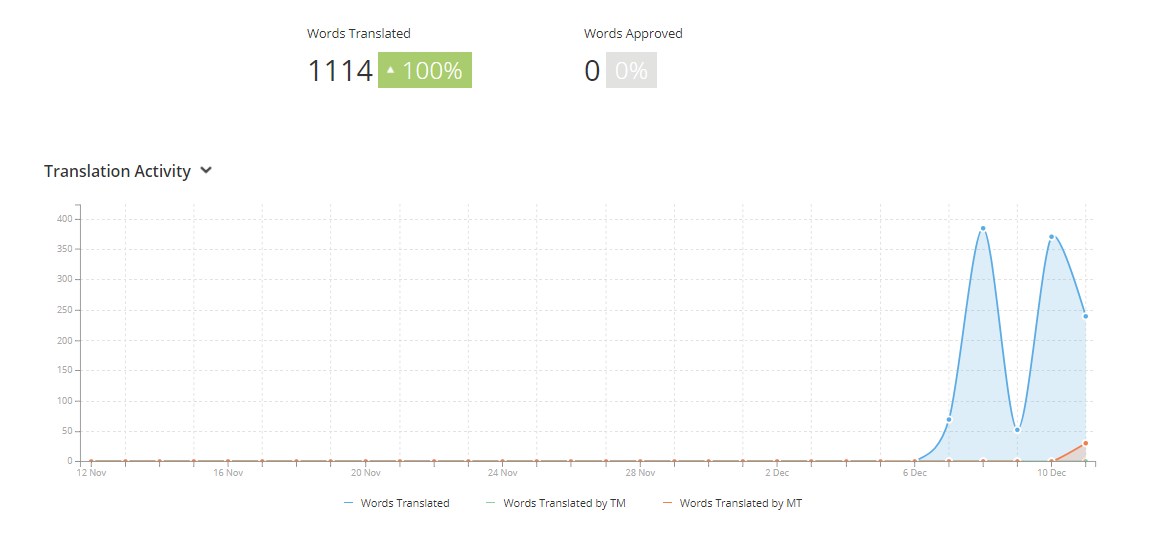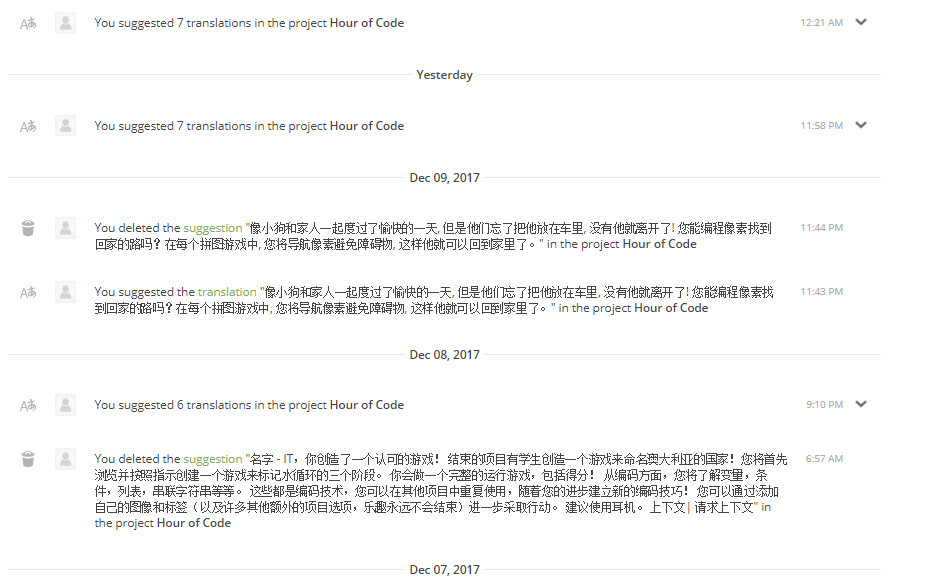 In total,I have translated 29 strings, maybe 29 strings don't mean a lot to you. However, one string may has more than hundred words.
For example,
Learn to code and solve problems by guiding Karel the Robot through jungles, mountains, and deserts. Karel follows your instructions, just like a real robot. Start programming with simple commands such as go, get, and put. Next, you will learn how to build repeat loops and conditions into your programs. Finally, define custom commands for Karel. You can create your own games with NCLab's app! Have fun while learning skills that you can use in any programming language.
The work that was done as follows:
通过引导机器人穿越丛林, 山脉和沙漠,学习编码和解决问题。 卡雷尔遵循你的指示,就像一个真正的机器人。 用简单的命令开始编程,比如去,获取,然后放。 接下来,您将学习如何在您的程序中构建重复循环和条件。 最后为Karel定义自定义命令。 你可以用NCLab的应用程序创建你自己的游戏! 在学习可以在任何编程语言中使用的技能时尽情享受。
Translation progress:
Initially, the bar was 45%.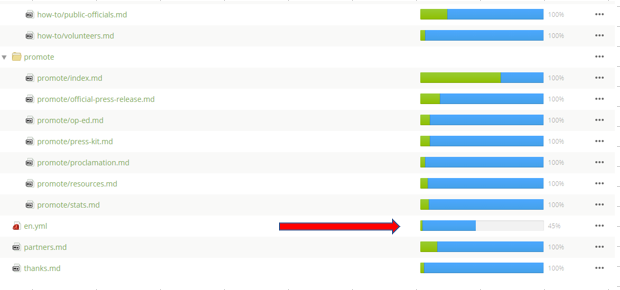 After my work and others' work, the bar became 53%.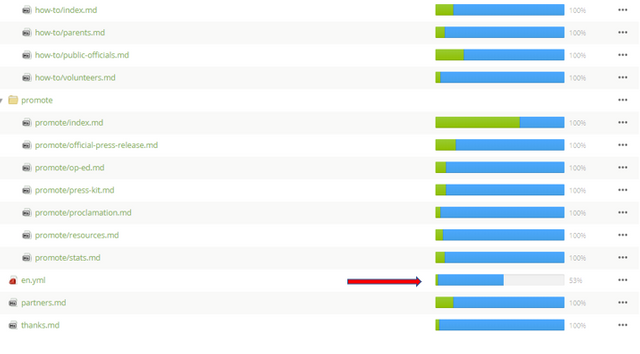 Here is the link to my work of translation: https://crowdin.com/project/hour-of-code/zh-CN#
---
Posted on Utopian.io - Rewarding Open Source Contributors
---