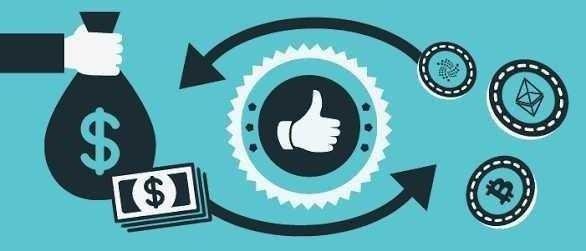 Repository
http://GitHub.com/nirvanaitsolutions/swapsteem
Introduction : Problem
Today I had to convert 106 STEEM to fiat money. In order to do so, I used 2 exchanges (Bittrex and WazirX ) and 2 mediator Currencies ( BTC and USDT ) and waited for almost 2 hours for transaction confirmations to do so. Also, I paid as much as $5 in exchange fees for withdrawal and trade.
Depending upon your location, you might also have faced this hassle of Steem to fiat conversion. In some of the countries like India and China etc. trading cryptocurrency is not supported by their governments. In such situations p2p trades are the only way for cryptocurrency exchange.
As steemians, we know the worth of our Proof of Brain and precious time spent on Steem, and we need a P2P exchange that enables us to convert our rewards to fiat anytime, without any hassle.
The Solution
Swapsteem is addressing all the problems mentioned above. As the first peer to peer exchange for Steem blockchain, Swapsteem is committed to build an open source software that enables Steemians to convert Steem/SBD to fiat and vice versa.
How to trade on Swapsteem
It's easy to trade on Swapsteem. If you're not a regular trader, You can simply log into the app via steemconnect and Buy/Sell by ordering any existing trade from a list of open advertisements.
Moreover if you are a regular trader, you can create your own Buy/Sell advertisement and get orders from other users.
Upon creation of an order, the Buyer and seller can chat on the order screen for exchange of the payment info etc. Upon agreement on terms of trade, the Steem holder can initiate an escrow transaction via any of the escrow methods explained in below section.
Detailed tutorial will be published soon to explain the procedure in depth.
Security of Funds
At swapsteem, security of user's funds from any kind of fraud our first priority. We will be using Steem blockchain's inbuilt escrow feature for managing all the transfers. The funds are kept with esrcrow agent @swapsteem until the transaction has been fulfilled.
The default deadline for approval of escrow and escrow expiry will be 2 hours and 7 days from the creation time of order.
Users can use any of the available escrow services including Steemconnect hot sign url , Esteem App's inbuilt escrow feature for Escrow transactions.
Transaction Fees
The Escrow transactions are moderated by an agent,( @swapsteem in this case). The agent will gets a fixed escrow fees for this. The fee needs to be explicitly mentioned in the Escrow transfer operation.
At @swapsteem, we charge a nominal fee of SBD 0.500 for transactions upto 100 STEEM/SBD and 0.5% of trade amount above 100 STEEM/SBD.
Comparatively, the transaction fees on swapsteem are 10% of regular exchange fees.
Try Swapsteem
The alpha version of our web app is under Development and can be accessed at http://swapsteem.herokuapp.com . You're more than welcome to test the application and give your valuable feedback on how we can improve the functionality.
Swapsteem Alpha Features
In the alpha release of the application we have the following features.
Post a trade advertisement to Buy and Sell crypto
Create an order to trade with existing Advertisements
Order based chat
Roadmap
In the beta version of the application, we are planning to add
In App Escrow feature for each trade
Real time messaging in chat via websockets
Real time push notifications via websockets
Review and ratings system
Series Backlinks
This is my first contribution in this series. I am planning to continue this series and update the community with the Development status and feature updates regularly.