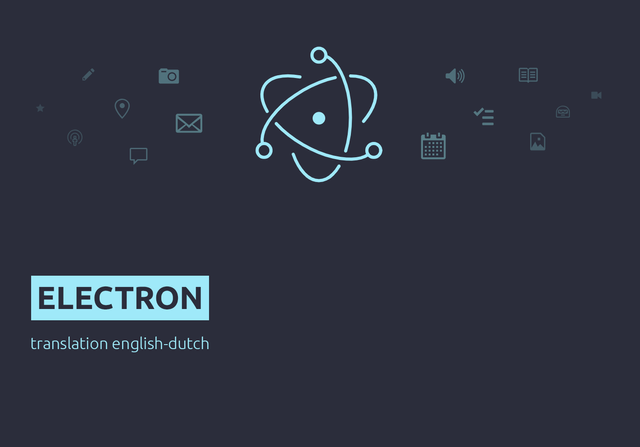 Project details
---
Electron is an open source project aimed at a wide variety of people who want to build functional desktop apps. Electron apps build and run on Mac, Windows and Linux, and it can be found as an open source project on GitHub.
What is Electron: The Hard Parts Made Easy
Web apps are relatively easy to build and distribute: everyone has a web browser and it's relatively easy to create an app that everyone can use through that browser. With Desktop apps the process a bit more complex: you have to handle packaging, installation, updates - and getting your desktop app to run on all major operating systems (Windows, Mac, Linux) requires a lot of effort since every operation system has their own specifications and challenges. This can even be a hurdle for the most experienced developers.
What if you could take the advantages of Desktop apps, but the versatility of browser apps and are able to create cross-platform desktop apps using JavaScript, HTML and CSS? What is you could write your desktop app once, but afterwards everyone can use it across multiple operation systems?
This is what is made possible by Electron. Electron is both used by hobbyists as well as professional app developers. It can be used by web developers who want their app run on desktop - or desktop app developers who want their app to run efficiently across operation systems with rich user interfaces. Developing desktop apps through Electron is as they say in the video: "easy to install, simple to maintain, develop your ideas without resistance".
Apps built on Electron
Electron has been used to create many applications. A few I've used myself in the past are Skype, Discord, Wordpress, Slack, Signal... Check out the Electron app list for yourself, it's incredibly long!
Links related to the project
---
Furthermore there is some info if you want to get started with Electron:
Contribution
---
This is my second contribution to Electron.js. After I translated the Glossary in my first contribution, I could now continue in the project. The Crowdin structure shows many smaller 'chapters' that cover one specific function of Electron - making it easy to translate a bit, continue later, and not lose oversight. The project is currently 11% finished.
Previous contributions to Electron