CatchTheMole
CatchTheMole is a basic game for your android phones. Tap the moles head and win points. There are 16 soil square and moles come out you need to tap their head.
Installation
You need to install caththemole.apk or CatchTheMole\app\build\outputs\apk\debug\app-debug.apk to your android phone.
Screen of App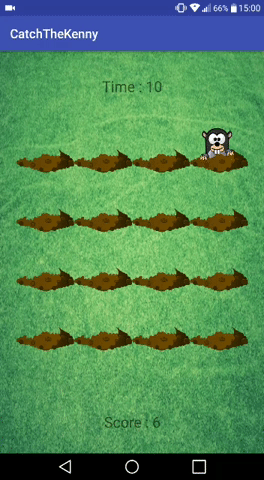 - Technology Stack
I used Android Studio 3.0 for programming. My Gradle version is 4.4.
Some Picture of My Code
(I uploaded photos to imgur because I get error to utopian network. The error is "Couldn't upload image." )
- Roadmap
1- I am going to create main menu.
2- I am going to create scoreboard.
3- I am going to add better design.
4- I am going to add badkenny character to decrease score.
https://github.com/aliyildiz/CatchTheMole
---
Posted on Utopian.io - Rewarding Open Source Contributors
---