Project Details
A standalone PHP script to help end-users collect and subsequently post diagnostic and configuration information in to a forum post when asking for assistance to resolve problems or issues with their Joomla! web-site.
I found one of Joomla's miscelleanous project, The Forum Post Assistant and translated 94% of the project. The strings which I left are the ones I am not sure how to translate so feel free to check them out.
Links related to the translation
The Forum Post Assistant @Github
The Forum Post Assistant @Crowdin
Turkish translation's activity page
My Crowdin Profile
Source Language
The source language of the project is English.
Translated Language
I have translated in Turkish and the project at 95%.
Number Of Words
Total number of words I have translated is 1271.
Number of words translated on this contribution: 1271
Proofread Words
There isn't any proofread word yet.
Before this part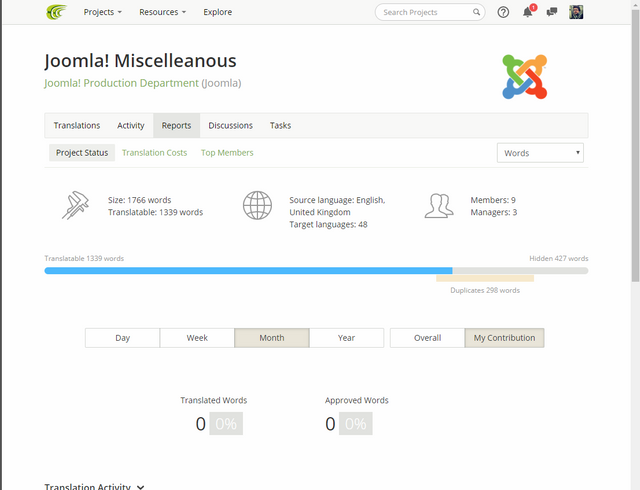 After this part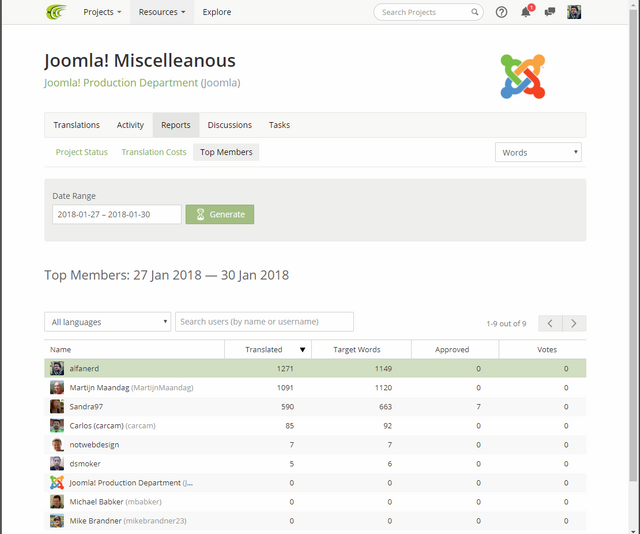 Here are some examplas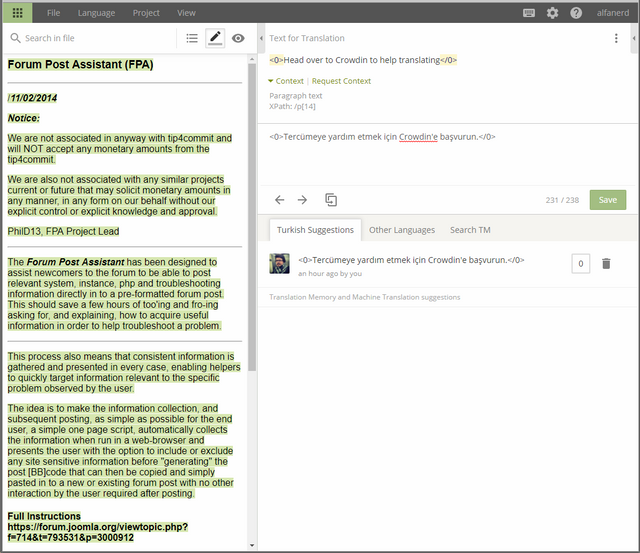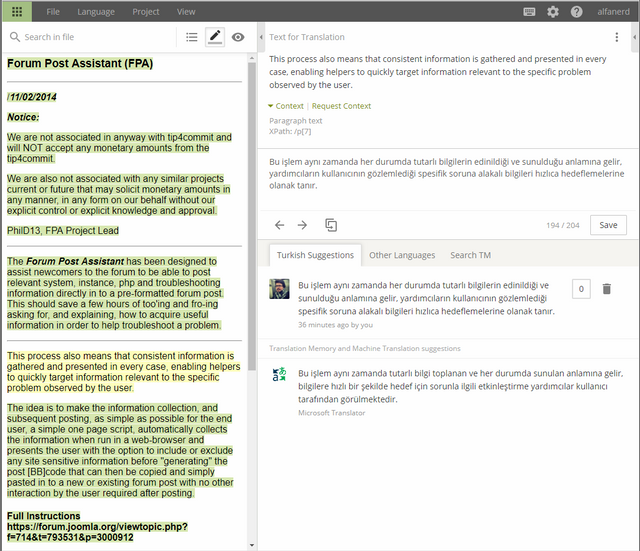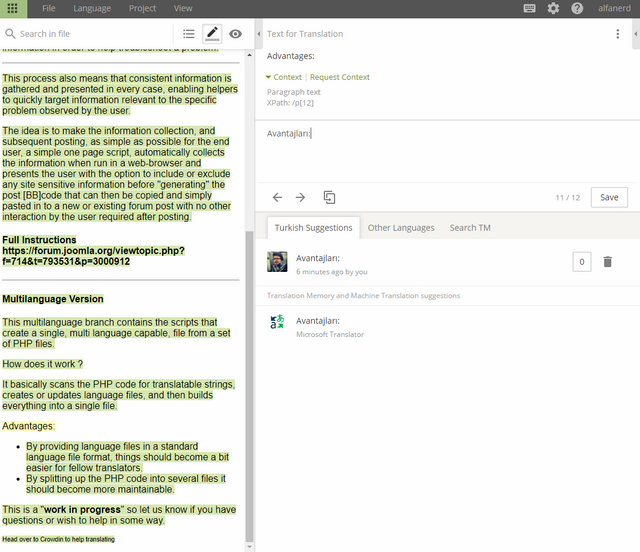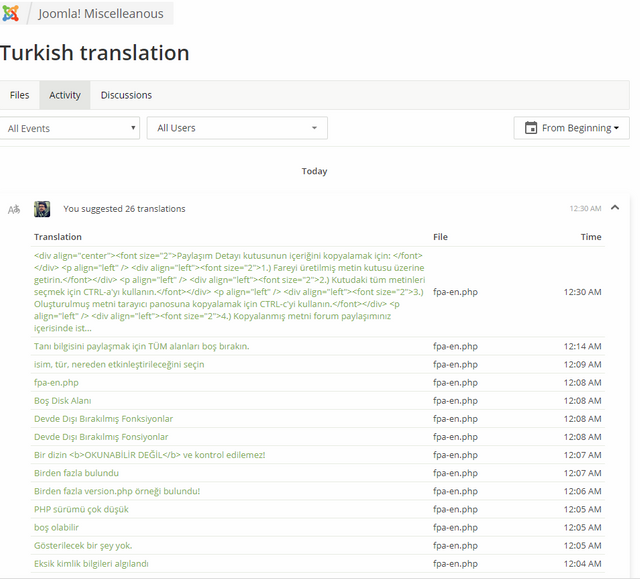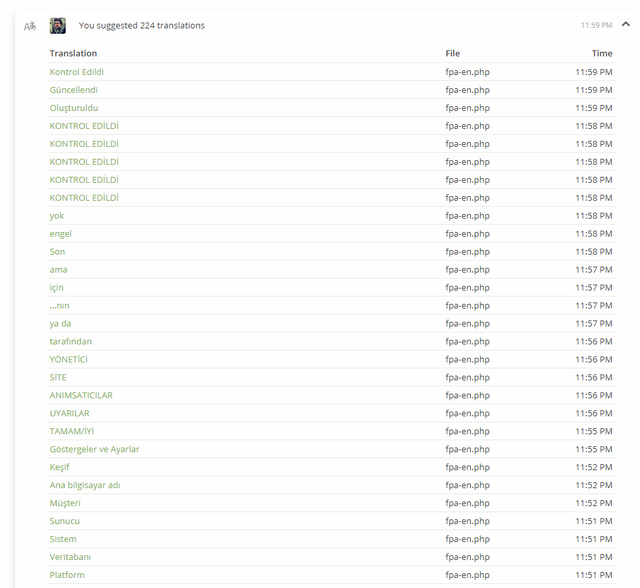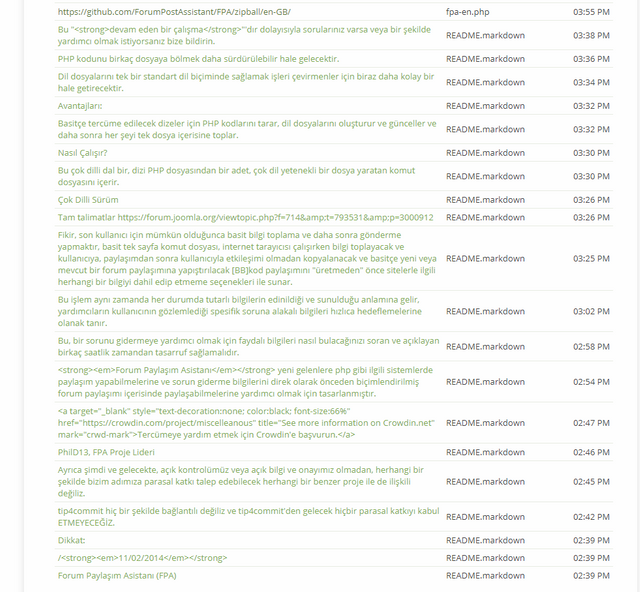 ---
Posted on Utopian.io - Rewarding Open Source Contributors
---